LP Engagement Component 3 of 4
Navigating LP Relationships from First Fundraise to Fund II
If you're raising your first fund and you have your
data room materials
put together, you may want to consider the following as you begin to meet with limited partners (LPs):
Take time for pre-marketing.
"I recommend pre-marketing your fund by engaging a few friendly LPs and trusted partners for their honest feedback," advises Efrat Turgeman, a managing director at SVB Capital. "You may get valuable feedback from these parties that will help you show up better prepared when you formally launch the fundraise."
First close first.
As with startup fundraising, consider rallying your inner circle for the first close. A good rule of thumb is to hold a first close when you have more than 30% of the target fund size secured. For most emerging managers, "The first set of investors to the table will likely be prior employers or executives from your previous companies, plus notable angels," says Erik Sebusch, partner and global venture capital strategy leader at Mercer Consulting. "All of these can be good signaling for other, larger LP groups as well."
Lean on your extended network.
While fundraising is a relationship-driven process, you likely have more inroads than you realize. First, consider leaning on other general partners (GPs). "We hear time and time again that warm GP intros are the most valuable and trusted by LPs," says Alex Marshall, director of LPs for SVB's Emerging Manager Practice. Then, consider leaning on your service provider network — including your emerging manager-focused lawyer and banker — to help. As experts in this space, they have typically seen a range of LPs operate over the years, so they may be able to help demystify fundraising processes and timelines. In addition, they can sometimes make direct introductions on your behalf. And consider leveraging any existing LP relationships to connect you with others. "When you're traveling to a new city, research a few additional LPs in that city, and ask your friendly LPs to get introductions to those folks," says Sebusch.
Augment your network with data.
Data sources like Preqin and Pitchbook may be full of valuable data on LPs, but you may also be able to use free public sources to build out a target investor list. Read fundraising news for GPs who are similar to your philosophy and stage to see who backed them and try to find a warm introduction.
Ask questions.
"It's critically important for emerging managers to ask questions — not only because it shows your curiosity and interest in the LP you're meeting with, but also because you can gain information about their mandate, their motivations, their current venture allocations and activity in the space," says Turgeman. "All of this may help you adjust your content and increase the likelihood of a meeting converting into an investment."
Think like an LP.
Throughout your fundraise, try to put yourself in the shoes of a limited partner performing due diligence on you. They typically meet with hundreds of venture managers a year (not to mention managers for other asset classes in their portfolio). Consider saving them time by putting together a strong, straightforward
data room
. Also keep in mind that each LP has unique processes and motivations, so consider shifting your approach to suit each one. This
article
provides useful insight into what LPs may actually do when they review your fund.
Turn "no" into "next time."
The saying is true for LPs as well — a "no" often means "not now." "While it's not always easy to ask for feedback when you're in the process of fundraising, you might learn something meaningful that would help you rethink your storytelling, your brand or areas for growth," says Turgeman. "Also, there are countless stories of LPs who have tracked firms for one or two funds before committing. So be optimistic and thoughtful about your engagement with them — and recognize that they likely know and talk to each other." In the interim, LPs often appreciate being added to your newsletters, receiving periodic (every six months or so) updates on the portfolio, and hearing market tidbits as your fund scales.
There are countless stories of LPs who have tracked firms for one or two funds before committing. So be optimistic and thoughtful about your engagement with them — and recognize that they likely know and talk to each other.
Efrat Turgeman
Managing Director at SVB Capital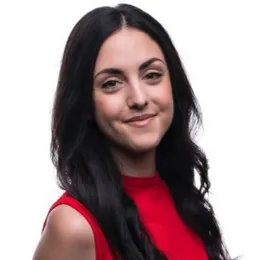 Natalie Fratto
Managing Director, SVB Emerging Manager Practice
Natalie Fratto provides general partners with tailored services and strategic guidance, including fundraising and fund operations strategies, portfolio company support and creative liquidity solutions.
Read About The Next Component:
Maintaining LP relationships
Best practices for engaging with LPs throughout the fund cycle.
Learn More
Read Main Article
Establishing, Navigating and Maintaining LP Relationships
What LP engagement means for emerging managers


Learn more
Read the following three components to complete the LP Engagement article