Data Room Component 4 of 9
Emerging Manager Investment Memos & Market Map
An investment memo is like a time capsule that allows an LP to see your thought process as an investor at the time when you made an investment. Reviewing an investment memo can provide tangible evidence of your views of a certain market, as well as the depth of your assessment of a team and product. Ideally, it also displays your ability to accurately predict the future—both for a market and for a company's success.
If you do not have any historical investment memos (as is often the case for angels-turned-fund-managers, since you likely didn't need to convince anyone but yourself), you don't necessarily need to create one from scratch. Instead, consider pointing LPs to your public thought leadership in the form of blog posts, articles or even Twitter threads. Atelier Venture's Li Jin's writing on
the passion economy
(a term she coined herself) is a perfect example. The goal is to demonstrate your thesis and conviction in action. You can achieve this in many formats.
LPs may also appreciate market maps, particularly if your fund is focused on a less-common industry / sector or if you have a unique take on a sector that they see often.
What are they?

Investment memos may differ from one manager to another based on their space, stage, and investment approach. Most include:
An overview of the company and the market from your perspective
A risk analysis: A framework that shows your rigorous decision analysis and your understanding of the market/company/product/founder risks involved. Clint Korver, GP of Ulu Ventures, has shared a great decision analysis template
A competitive analysis: Your view of the broader market and your perspective on the company's place in it
Your investment decision and rationale
Market maps show overviews of the entirety of the market you're serving, categorized by theme or sector, and highlighting any companies in which you have already invested.
What matters most to LPs?

Your thought process as an investor.
Reading an investment memo may be the closest an LP can get to doing a ride-along on your firm's investment process. The way you outline your thinking about the opportunities and risks can provide fund investors a detailed look at what matters most to you. We think it's one of the best qualitative insights they can receive.
If you have multiple GPs with distinct domain expertise or focus areas, consider sharing memos or content from both perspectives.
The depth and breadth of your knowledge base.
Your
pitch deck
can provide LPs with a thesis and strategy that are based on where your strengths lie. Memos and market maps can provide a window into that strategy in action.
A returns focus.
Unsurprisingly, many LPs look for your ability to size a market and your view on the company's capacity to return capital.
Memos and market maps provide a window into your strategy in action.
Natalie Fratto
Managing Director, SVB Emerging Manager Practice
Resources

Review two Investment Memos and one Investment Map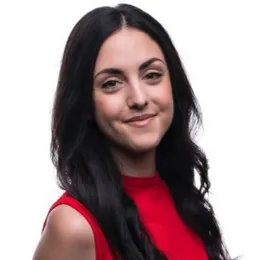 Natalie Fratto
Managing Director, SVB Emerging Manager Practice
Natalie Fratto provides general partners with tailored services and strategic guidance, including fundraising and fund operations strategies, portfolio company support and creative liquidity solutions.
Read About the Next Component:
Due Diligence Questionnaire
A living document that LPs may use to compare your fund with others and answer typical questions that arise during the due diligence process.



Learn More
Read Main Article
Building a Comprehensive Data Room
The nine key data room components LPs need from emerging managers
Learn more
Read the following eight components to complete the Building Your Data Room article