Data Room Component 8 of 9
Emerging Manager Reference List
Your reference list is a spreadsheet or page in your
pitch deck
that lists founder, VC and LP references who are excited to share their positive experiences partnering with you. Ensure that everyone that you list has given their consent to be included. At a minimum, consider include including names, contact information, and notes on the nature of your relationship in your reference list. It can also be helpful to include notes of endorsement or direct quotes you've received. (LPs also may use back-channel communications to do off-reference checks with founders, VCs, and LPs in your network.)
SVB's Alex Marshall offers this tip: "Depending on the stage of your fundraise, your reference list may be a document that you hold back until LPs request it specifically, so that you don't flood your references with requests at the same time."
What matters most to LPs?
Positive signal.
This is similar to a founder reference call. LPs typically expect the names on your reference sheet to rave about you and your impact on the company's growth.
Community magnetism.
Venture is a community-driven business, according to SVB's Daniel Dehrey. "LPs look for signs that your peers want you to succeed. In your references and your
pitch deck
, you want to show that fellow investors will go to bat for you," he says. "Is there an impressive fund that consistently brings you into their deals? Are you able to secure allocations in competitive companies because you're known to be a team player on the cap table? All of this is great to show LPs."
Completeness and transparency.
Depending on the length and depth of your investment history, you do not necessarily have to provide references for every single prior investment. However, not including one of the more significant investments could be a possible red flag for prospective fund investors, who may wonder about the story behind the exclusion.
Attribution.
If you have multiple GPs (or if the investment was led by someone no longer on your team), consider noting which member of your investment team holds the primary relationship with each reference.
Venture is a community-driven business and LPs look for signs that your peers want you to succeed
Daniel Dehrey
Managing Director on SVB's Venture Capital Relationship Management team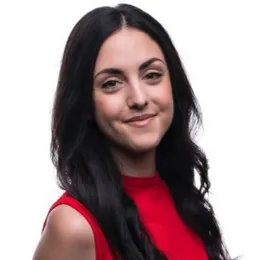 Natalie Fratto
Managing Director, SVB Emerging Manager Practice
Natalie Fratto provides general partners with tailored services and strategic guidance, including fundraising and fund operations strategies, portfolio company support and creative liquidity solutions.
Read About the Next Component:
Fund Contact List
A comprehensive list of contacts for the partnership and the back-office support team.


Learn More
Read Main Article
Building a Comprehensive Data Room
The nine key data room components LPs need from emerging managers
Learn more
Read the following eight components to complete the Building Your Data Room article