Data Room Component 7 of 9
Fund Model
A fund model is a forward-looking financial spreadsheet that translates the investment strategy you've set forth in your pitch deck into a hypothetical portfolio to display your fund's performance potential.
Consider including the following in your fund model:
A list of hypothetical portfolio investments that matches your portfolio composition and total fund size (e.g., 50% Seed, 25% Series B, 25% Series C)
Your ownership targets for each initial investment, with standard dilution expectations at each subsequent investment (e.g., 50% to 66% dilution from investment to exit, depending on entry stage, capital intensity of the business, and follow-on strategy)
Your expected performance (Gross IRR, MOIC and Net IRR)
Also consider factoring in:
Your management fee taken out of the investable capital
Any capital recycling strategy
Carried interest
Your fund term
What matters most to LPs?
The ability to stress test your portfolio construction.
"The overall performance number that you put in the strawman doesn't really matter as long as it sounds aspirational," says Dan Clayton, an investment senior associate at SVB Capital. "LPs are trying to stress test your assumptions on their own in a number of different scenarios, so consider making the fund model dynamic."
Understanding of fund management.
A fund model displays a GP's familiarity with the business of investing capital. "I'm always surprised at how many portfolio models are incorrect or not well thought-through," Dan Clayton says. "When a fund model is mathematically wrong, it can give an LP pause on a GP's understanding of institutional fund management. When reviewing, I'm always asking myself, are the management fees set up correctly? Are they considering recycling correctly? Does this strategy make sense based on the reserve ratio?"
Appropriate risk management.
Given the understood risk in early-stage venture investments, LPs typically want to believe that you can return capital even in a base case. It's important to run multiple scenarios before sharing a fund model with potential investors.
When a fund model is mathematically wrong, it can give an LP pause on a GP's understanding of institutional fund management.
Dan Clayton
Investment senior associate at SVB Capital
Resources

Download a Fund Model Sample created by SVB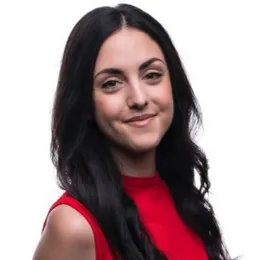 Natalie Fratto
Managing Director, SVB Emerging Manager Practice
Natalie Fratto provides general partners with tailored services and strategic guidance, including fundraising and fund operations strategies, portfolio company support and creative liquidity solutions.
Read About the Next Component:
Reference List
A list of founders, venture capitalists and limited partners excited to share their positive experiences partnering with you.


Learn More
Read Main Article
Building a Comprehensive Data Room
The nine key data room components LPs need from emerging managers
Learn more
Read the other Emerging Managers data room components
Read each of the following 8 components to help round out your data room: