Key Takeaways
When managing cash flow, a fractional CFO can bring financial discipline and sound budgeting without the overhead of an in-house expert.
Budgeting is the cornerstone of a solid financial foundation — but a even a detailed budget must be revised regularly.
For most startups, talent is going to be the number one expense, so a clear understanding of priorities is critical.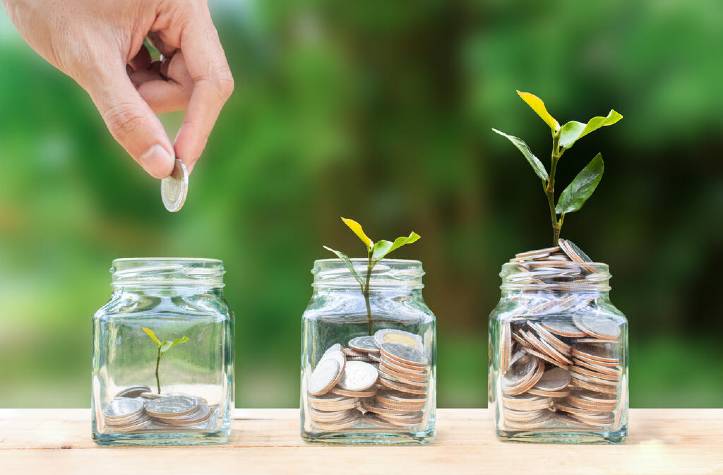 As Particle Health closed its $12 million Series A in April 2020, COO AJ Audino planned to invest some of the money his startup wasn't going to need in the short term. But with the markets in turmoil because of the pandemic, risking the company's cash didn't seem wise.

"We had a big bank account that was just sitting there," says Audino. "For us, the investment piece was a little riskier than in normal times."
A new Series A round of funding is a milestone that requires outlining your strategy for growth which includes managing cash flow to balance risks and opportunities. Where to spend first and how much? And how should the money itself be handled?
It's a heady time. You're flush with cash, with only potential ahead. The purpose is to grow the company, scaling quickly. The money is there to invest in the talent, office space, technology and other needs that will support that growth, while also extending the runway as long as possible before raising a Series B. The cash flow balancing act involves spending wisely, moving fast to fuel growth, and hopefully replenishing the bank account as the company expands.
But where do you start? Success lies in execution, but finance experts and experienced entrepreneurs say it comes down to a handful of basics:
Get a fractional CFO

Establish a regular cadence of budget review and updates

Invest in talent

Consider ways to grow your cash reserves through investments
If you don't already have one, a fractional CFO is now a must
"Most early-stage companies don't need a full-time CFO," says Sarah Kunst, managing director of Cleo Capital. That doesn't mean the founder or CEO should plan to handle financials independently. Kunst recommends that startups outsource payroll, accounting and other financial to outsiders to save money on overhead and to benefit from their background working with other startups.
The starting point for many startups is a fractional CFO, typically an experienced financial professional who works for multiple clients, freelance. They'll make sure your books are in order, help set up a financial reporting structure, identify key metrics and set up budgeting and accounting. They'll also advise you on establishing responsible spending habits, using credit cards effectively, fraud prevention and managing accounts payable and accounts receivable.
Fractional CFOs can also help foresee risks that you may not think of as financial, like those related to regulatory compliance, employment rules or insurance. Jim Gellas, a fractional CFO at Kruze Consulting, remembers working with a tech startup that, at one point, fired an employee located in a different state, unaware that it didn't have the right insurance in place. The employee sued for wrongful termination, winning $100,000. "That's a person's salary," Gellas says. "A fractional CFO will know these things."
Budget. Rinse. Repeat.
The first step in managing your cash flow wisely is to develop a budget. But don't make the mistake of thinking of budgeting as a one-time exercise. A company's budget is a "living, breathing document," Gellas says. It must support the company's strategic plan and is constantly changing.
"You need to have a budget review every month," adds Lee Sweatt, a fractional CFO and CEO of EquityAPI. On the meeting agenda: Is the company making money on the primary business? Are customers being converted at high enough rates? How much is the company making on a weekly and monthly basis? And where could costs be cut — or added for more revenue capture? The answers should guide changes in spending and saving.
Sweatt says he likes to build a cash flow model where not a single dollar of revenue comes in — a zero-revenue exercise — to get a clear picture of how much cash is needed to run the business. "If you go through that exercise, you become a little more honest about what the business needs to do," he says.



"Startups should make money by building a great business…We suggest a very safe cash management strategy."


The spending mix will vary by company type, size and industry, but talent is inevitably the priority, to build knowledge and expertise and absorb the growing revenue. Expenses beyond that include office space, subscriptions, and advertising and marketing. But it would be best if you kept focus on what's necessary. "A fancy office or other perks aren't 100% needed to keep the company running," says Kunst. "Know what's essential and spend on that."
Knowing how quickly to spend the money you raised can be a bit of a juggling act. "There's always a balance between moving faster and not burning too much money," says Seth Levine, managing director of venture capital firm Foundry Group. Levine warns against spending too quickly before it has a clear product-market fit, in part, because it's impossible to know how long it will need to experiment before it finds the right formula. But once customers are excited, spending more quickly on growth makes sense — especially if investors have indicated that they will support additional financing.
Go big on talent
Investors and founders agree that the momentum of closing a Series A funding round should be focused on bringing on the best possible talent to operationalize and scale the business.
"Building a team is one of the hardest and most time-consuming aspects of running an early-stage business," Levine says. "The best founders realize that ultimately their most important job is to build the team around them."
Many tech startups will hire according to the progression of the business. If the company is still building up its engineering and product bench, it might want to focus on attracting a CTO and/or a head of product. Sales and marketing leaders tend to follow a little later. "Hire talent as quickly as you can onboard them," advises Gellas. And as you make sales projections, take into account that most employees may take roughly three months to get up to speed, Gellas adds.
But as you move fast to scale your team, don't trade speed for quality. "You have more capital than you have ever had and there is tremendous pressure on you as CEO to start putting it to work," says Brett Brohl, managing director for Techstars' Farm to Fork Accelerator. "It is better to be patient until you find the right people and when you find them, make sure you get them."
How to manage the cash you don't need immediately?
A typical Series A round may be designed to last 12 to 18 months, if not longer. So what should startups do with the cash they won't need right away? Sweatt says that after figuring out their burn rate, startups should think about investing what they won't need for at least 12 months. "Get a CFO who understands short-term cash management," he suggests.
Good options to consider are a money market account or a cash sweep program. If the amount of unused cash is sizable, it may make sense to work with a portfolio manager to explore appropriate investment vehicles. But any investments should always prioritize capital preservation and liquidity over return.
"Startups should make money by building a great business, not by investing their cash," says Levine. "We suggest a very safe cash management strategy."
An often-overlooked way for startups to extend their runway is through venture debt, which allows venture-backed companies to raise cash with minimal dilution of their ownership. Startups interested in that option should first ensure the time is right for them for such of a move.
While a multitude of factors will determine your startup's growth prospects and fate, good cash management, rigorous budgeting and a talent strategy will help put you on solid footing. They may even turn your company into one of the 25% of startups that make it to their series B.