SVB Virtual Cards
Facilitate flexible and secure digital payments for your business's travel, entertainment, purchasing and procurement needs.
Already an SVB client*?
Get Started
Interested in an SVB card and not a client?
Leverage virtual cards for your business needs
---
A virtual card is a unique, randomly generated 16-digit number for each transaction.
Accounts payable
Pay invoices and purchase orders with virtual cards fast and securely.
Improve accounts payable process efficiencies

Optimize working capital

Expedite supplier payments

Monetize your accounts payable spend





On-demand payments
Pay for the ad-hoc one-time purchases or recurring subscription services using virtual cards securely.
Control spending with pre-spend controls and approval workflows

Make secure online payments for purchases and subscriptions

Avoid issuing physical plastic cards for every employee

Gain visibility into company spending
Travel and expenses
Set spending limits for tighter control on travel and expenses.
Use virtual cards to book travel

Set spending limits for specific trips

Employ tighter control over travel expenses

Gain visibility into T&E spend
Discover the benefits of SVB virtual cards to you and your business
The benefits of virtual cards are enhanced control and transaction security for your business.
Improved control, compliance and security
Transaction and authorization controls that designate how, when and where virtual cards are used.
Intuitive reconciliation and reporting
Real-time data capture allows automated reconciliation on virtual card payments and simplified reporting.
Widely accepted
Use SVB virtual cards at any merchant (or supplier) that accepts Mastercard across the globe.
Optimize cash flow
Optimize cash flow by paying with a virtual card versus wire, ACH or check, letting you preserve working capital.
What to look for in a virtual cards program
---
The SVB virtual card program provides you with several key features that streamline and simplify your digital payments.
Web-based application
Request and manage virtual cards via an easy-to-use web portal from any device.
Intuitive online application that does not require system integration

Enables authorized users to easily generate virtual cards for purchase requests

Ideal for on-demand purchasing, travel and accounts payables needs
Accounts payable batch file
Automate your accounts payables processes through a batch file process.
Integrates directly into your ERP system to generate AP file

Automated transaction reconciliation by linking invoices to virtual card payments

Provides increased visibility into payment disbursements

Ideal for automating end-to-end accounts payables process
API
Leverage all virtual card features through a scalable and reliable API.
Developer-friendly interface with highly configurable capabilities

Enables real-time generation of virtual cards at scale

Ideal for high-volume, high-frequency payments
Get a single, real-time account view
---
The SVB virtual card program works together with SVB Online Banking's dashboard to let you centrally manage all your business's banking needs for improved visibility into your company's accounts and transactions.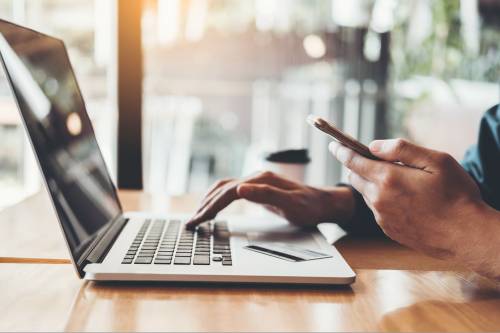 Program features
---
Accelerate reconciliation with SVB Virtual Card features, including:


• Instantly generate unique single-use or multi-use virtual cards on-demand 24 hours a day, 356 days a year
• Define control parameters specific to the intended/approved card use to increase transaction security and prevent misuse
• Optional pre-spend controls like approval routing on virtual card requests
• Automated reconciliation between Invoices/POs and virtual card transactions to simplify accounting processes
• Make virtual card payments globally in multiple currencies
• Integrates easily into spend management solutions like Coupa, Teampay, Airbase and more
Give your company the transparency and security of virtual cards
To learn more about how SVB virtual cards can help you manage balances, transactions, and more, contact your relationship manager or click the link below. Already an SVB client*? Get Started. Interested in an SVB card and not a client?