One of Silicon Valley Bank's clients likes to compare the life of a startup founder to driving a car without shock absorbers: The highs are higher and the lows are lower. Another says she feels like she is on fast-forward – around the clock.
The truth is, working in the innovation ecosystem in 2016 could be classified as an extreme sport. From the U.S. elections and Brexit to the possible return of the IPO and explosion of Chinese overseas M&A, 2016 has been a year of surprises. After an uncertain start to the year, the innovation sector is coming through a healthy recalibration.
Entrepreneurs and tech executives seldom spend time looking back. They want to know: "What's next?" That's why each fall, SVB asks tech and life science leaders in the U.S, U.K. and China to take the Startup Outlook survey and tell us how their businesses are doing and to give us their outlook for the year ahead. Please take the survey here.
What will 2017 bring and how will it impact your business?
This marks the eighth year of our Startup Outlook survey. If you are a founder or executive at a private tech or life sciences company, your opinion is important, and we want to share it. We make the anonymized results of this survey available to the public and policymakers to offer insights about how innovation is driving local and global economies. By sharing what's happening at your company, we can provide a snapshot of where the innovation economy is headed. For U.S. companies, the responses from U.K. and China counterparts provide unique insights they find nowhere else, and vice versa. Sometimes there are surprises: The survey results published in early 2016 found that while the IPO window was shutting quickly late last year, nearly two of three Chinese entrepreneurs said they expect to exit with an IPO. Sometimes there are disappointing realizations: The ratio of women in leadership positions continues stagnate in the U.S. and U.K.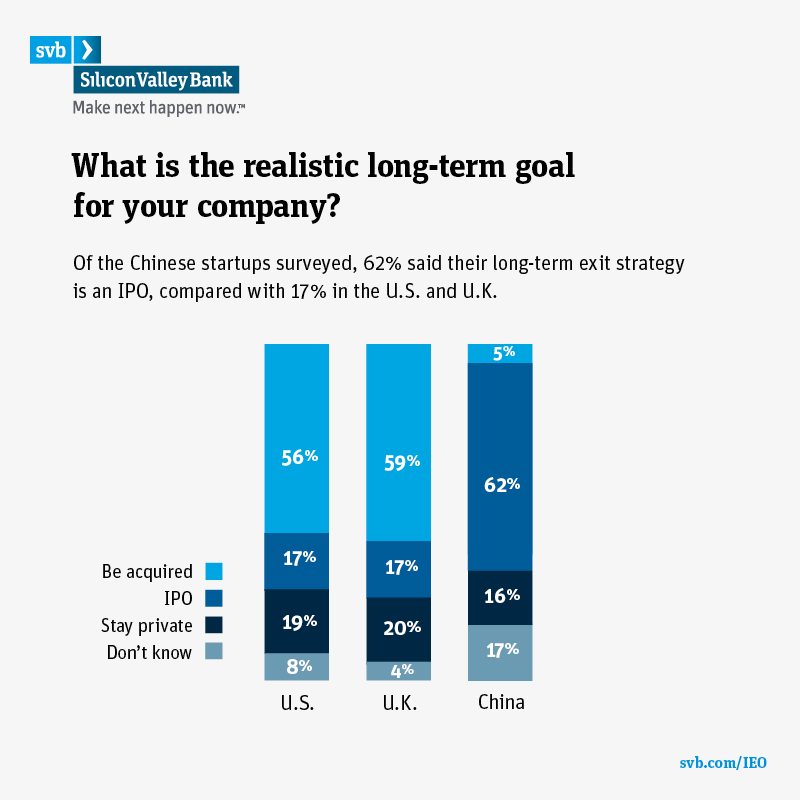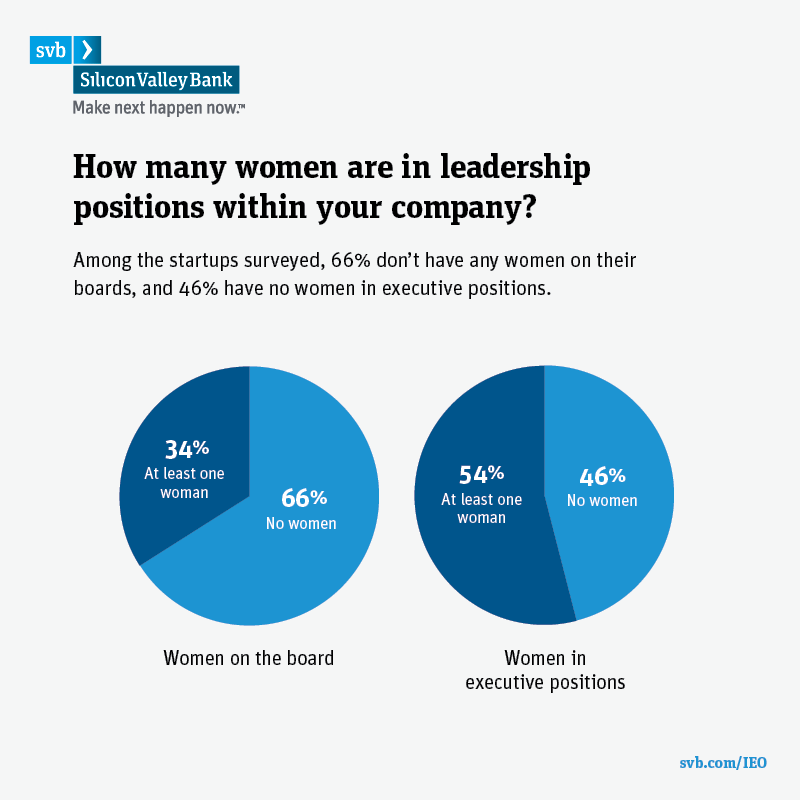 For a look at those results, please visit SVB's 2016 Startup Outlook report.
What public policy issues are most important to you?
We expect the 2017 results to turn up some interesting points of view. Your survey answers will help reveal:
Whether venture capitalists are still the go-to source for startup funding
The 2017 outlook for IPOs and M&A
Which public policies impact entrepreneurs most
On that last point, we just witnessed a memorable U.S. election season. We plan to use the public policy results to let the new administration and new Congress know what's top of mind when it comes to pivotal issues, including consumer privacy, corporate taxes, international trade, cybersecurity and patent litigation. We encourage you to take 10 minutes out of your schedule. Please take the Startup Outlook Survey here.This is your chance to be heard.