Venture-Funded
Move your bold idea forward, fast. With relevant sector knowledge and industry experience, SVB is your partner to help you deliver on your ambition.
Venture & Growth
Having reached Series A, the challenge is to continue to grow and scale to IPO. We have helped these leading innovators by providing a mix of banking solutions and business strategy support.










*All companies above are independent third parties and not affiliated with SVB Financial Group.
Make Next Happen Now - move your bold idea forward
The banking, tools and access to help you accelerate growth.
Focus
We specialise solely in the Innovation Economy. It's what we've done for nearly 40 years. It's what we know. Start with us. We'll take you from Ambition to Beyond Imagination.
Connections
With nearly 40 years in the industry, we are well connected to key players in the tech industry with experience in supporting companies from start up to unicorn status.
What we do:
Leverage our relationships with VCs, Accelerators & Investors



Founder and investor networking events



Corporate connections



International businesses seeking tech partners
Knowledge
Growing a start-up is hard work. And there's a lot of specialist knowledge involved. In addition to our experts, we've curated a set of content programmes that will support you through your key milestones.
What we do:
Practice advice and insights about growing your startup



Webinars with experts



Regular "Meet the Investor" VC sessions
10
Dedicated UK Tech banking and growth experts
Relationship Managers that know the tech landscape as well as your industry and will work with your company at every stage.

Head of Venture & Growth Banking
Sonya brings her extensive experience and network to help founders raise capital, expand overseas and fund M&A, and helps executive teams scale successfully.

Managing Director, Venture & Growth
Bailey leads the vertical with extensive UK and US experience supporting VC-backed, high-growth companies with banking and lending solutions.

Vice President, Venture and Growth
With a passion for entrepreneurship, business growth and people, Tom partners with technology companies, organizing banking and debt solutions to help build the businesses of tomorrow.
Senior Vice President
In her role as Senior Vice President, Avisha Patel is responsible for a diverse range of innovative clients in SVB UK's Hardware & Frontier industry.

Managing Director, Fintech
Craig leads a team focused on providing banking and lending solutions to venture capital funded companies in the Financial Technology sector across EMEA.

Vice President, Global Markets
Michaela works closely with founders, C-level executives and investors to help them strategise the best paths forward for their businesses.

Director, Strategic Capital
As the director of strategic capital for SVB UK, Jean-Laurent leads the EMEA team to provide mezzanine and junior debt to high-growth technology and healthcare companies in the region.
Vice President, Corporate Finance
Brandon is on SVB's EMEA Strategic Capital team. He's also worked for SVB US, supporting early and growth stage companies in the consumer and enterprise space.
Vice President
James supports the sector specialists in structuring and executing on large venture debt opportunities for the most successful innovation companies across EMEA & Israel.
Banking services to help support your business goals
SVB offer financial and banking services to help, as you capitalise on business opportunities, raise capital, protect equity, manage cash flows and access global markets.
Treasury Services
Manage your growing transactions and payment requirements with banking and treasury services designed to support fast-moving companies, with a payments infrastructure to help drive business, control costs and minimise risk from international transactions.
Venture Debt
Explore debt solutions that may help as you build enterprise value as well as gain more time and resources to reach your next funding milestone – while minimising equity dilution.
Global Payments and Foreign Exchange
Get access to efficient and secure transaction systems that can handle international payments and help support your global revenue growth goals. Leverage tailored strategies to manage currency exposure & volatility.
US Expansion
For business operating in the UK or Europe, US expansion is often a top priority. The US is the largest commercial market in the world and the global leader in venture-backed financing.
We go beyond banking solutions to support your success
Leverage our connections, expertise, and resources to help you, as your business accelerates towards its upward growth trajectory.
Networking and Roundtable Events
Opportunities to network with your peers, investors and industry icons by attending SVB dinners and happy hours that are open exclusively to SVB clients.
Take advantage of our treasury management expertise to learn about options, so you can help determine what might work best for your company – whether how to finance growth or to position yourself to attract investors.
Learn more
Best Practice Insights
Access insights on best practice, partners and solutions to challenges that your peers have faced before. SVB also publishes proprietary reports and insights to help you stay on top of how industries and investors are driving change, and how your business may benefit.
Services available that can support your business as you look for options to help protect your international revenues, move money across borders safely and cost-effectively, and help manage your risk.
Learn more
Insights to inspire you
Scaling can be hard. That's why you should tap into our network for advice and inspiration. Access personal stories from top finance professionals and tech executives that are rich with insights on how to navigate business complexities and take your company to the next level.
Evaluate SVB proprietary research and analysis based on our extensive experience, network and dataset.
Learn more
Scale-up Insights
Read advice from fellow founders, VCs, and advisors throughout our network.

Participate in exclusive webinars designed to support you with key insights and information.
Learn more
"It makes all the difference to count partners like SVB that have our back, helping us grow and spread our mission as we make our dent in the universe."
---
Guy Podjarney
Co-Founder at Snyk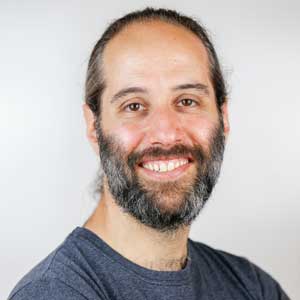 We help support businesses at every stage
---
With over 35 years of experience, SVB UK has products, services and deep expertise that can help support your business as you strive to reach the next stage of growth.

Startup Banking
---
Core banking and financial services whether you are an early stage startup or scaling to Series A.

Banking and financial services for managing cash flow and helping you gain traction to meet key milestones for Series B rounds and beyond.

Corporate Finance
---
Comprehensive banking and financial services to help your company scale, go global or plan for a buyout.