The State of U.S. Early Stage Venture and Startups
In partnership with



---
Silicon Valley Bank knows the innovation economy like no other bank. For more than 40 years, we've partnered with founders who are inventing the future. Read the latest The State of U.S. Early Stage Venture and Startups report for data, trends and insight into the unique and fluid world of early stage startups and venture capital.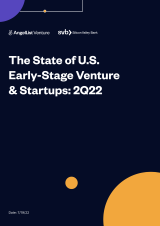 On the heels of historic activity in the early-stage ecosystem, the market prepares for a shift. Find out how investment
s
,
spend
and beyond have changed.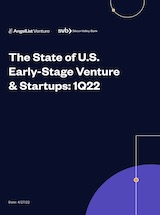 To kick off 2022, early-stage venture showed signs that last year's positive activity wasn't over yet. Despite concerns about inflation, global conflict and other obstacles, Q1 data describes general persistence.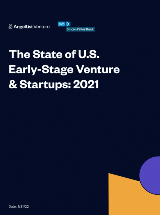 Startups made history in 2021. High valuations, share price increases and other growth indicators point to the unique position startups held throughout the year. As spending and fundraising rise, founders and investors may encounter new challenges in 2022.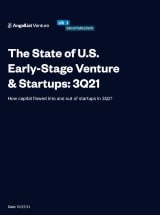 Early stage venture has been on a historic run over the past nine months. But the surge was unlikely to last forever. Even so, the results of 3Q21 are much stronger when compared to the years prior.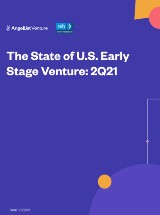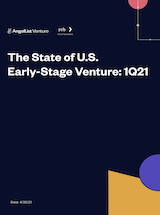 This material, including without limitation to the statistical information herein, is provided for informational purposes only. The material is based in part on information from third-party sources that we believe to be reliable, but which have not been independently verified by us and for this reason we do not represent that the information is accurate or complete. The information should not be viewed as tax, investment, legal or other advice nor is it to be relied on in making an investment or other decision. You should obtain relevant and specific professional advice before making any investment decision. Nothing relating to the material should be construed as a solicitation, offer or recommendation to acquire or dispose of any investment or to engage in any other transaction.