Market Insights
SVB Asset Management's monthly Market Insights covers current topics on portfolio management,
credit considerations and market events that influence corporate investment strategy.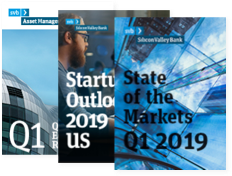 Gain insights from reports
Get data and analyses to help you understand how industries and investors are driving change, and how your business can benefit.
Now Let's Get Started
See how SVB makes next happen now for entrepreneurs like you.