Foreign Exchange Advisory
Get actionable insights on timely market indicators and risk advisory.
Subscribe to receive the Daily FX Update in your inbox.
By providing your email address and clicking on the Subscribe button below, you consent to receive emails from Silicon Valley Bank for your chosen categories. You also consent to the terms of our Privacy Notice. If you have privacy questions, you may contact us at PrivacyOffice@svb.com. You can withdraw your consent at any time.
Thank you for subscribing to SVB's Daily FX Update.
You're almost done. Please check your email box and follow the instructions to confirm your subscription. If you did not receive an email please check your Spam or Bulk E-Mail folder just in case the confirmation email got delivered there instead of your inbox. If so, select the confirmation message and mark it Not Spam, which should allow future messages to get through. Please add us to your trusted list of senders, contacts or address book.
Please note that we will continue to send you communications that we need to send you (for example, to keep you updated on operational changes to your account, a product or a service) or that we are required to send you by law.
Searching...

Filter by topics
Subscribe to receive the Daily FX Update in your inbox.
Get the latest foreign exchange insights delivered to your inbox. Subscribe to our Weekly or Daily Updates to stay on top of the global currency movements that may impact your international business.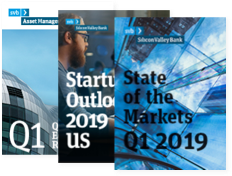 Gain insights from reports
Get data and analyses to help you understand how industries and investors are driving change, and how your business can benefit.