2019 Startup Outlook

US Report
AMID VOLATILITY, US STARTUPS STAY POSITIVE
Most US startups believe that 2019 business conditions will improve over last year. Entrepreneurs are optimists, and even given economic and political volatility, this year is no different. They also recognize the challenges they face, including fundraising, access to talent and US-China trade policy. On a positive note, the percentages of women gaining startup leadership positions on the board and in the C-suite are growing after remaining static. Looking ahead, we asked which technologies will have the most promise in a decade: US startups say AI, autonomous transportation and life science.
Jump to Business Conditions | Funding | Hiring & Talent | Public Policy
Business Conditions
---
Many US startups expect business conditions to improve
Six in 10 US entrepreneurs, typically a positive-thinking group, expect business conditions to improve compared with 2018. Nine percent believe that conditions will grow worse, a slight uptick.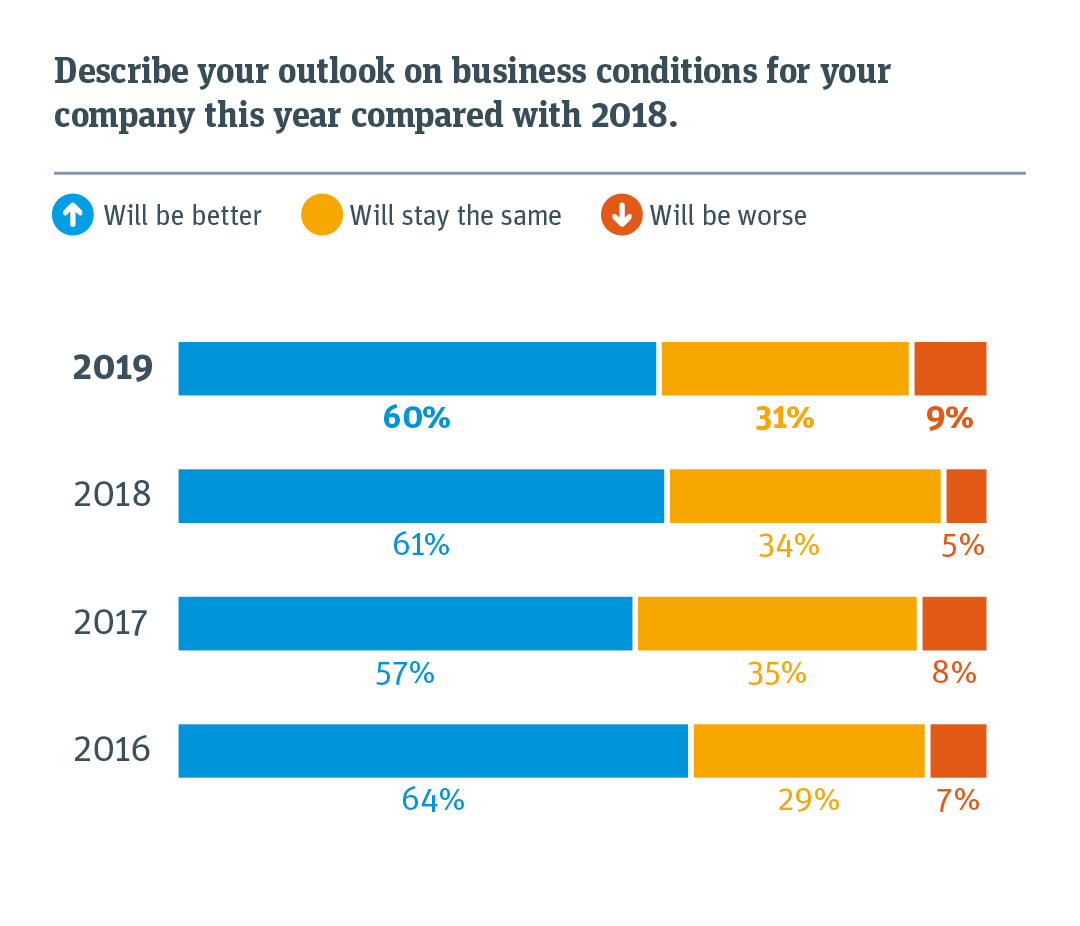 Hiring & Talent
---
Startups plan to hire but find talent search hard
More than 80 percent of US startups say they plan to add employees in 2019, but 29 percent recognize it is extremely challenging to find talent with the necessary skills to grow their businesses. Another 62 percent say it is somewhat challenging. Startups are most in need of filling product development/R&D, sales and technical positions.

"We need to invest and help drive a bigger talent pool by making STEM education more accessible."

—CEO, software company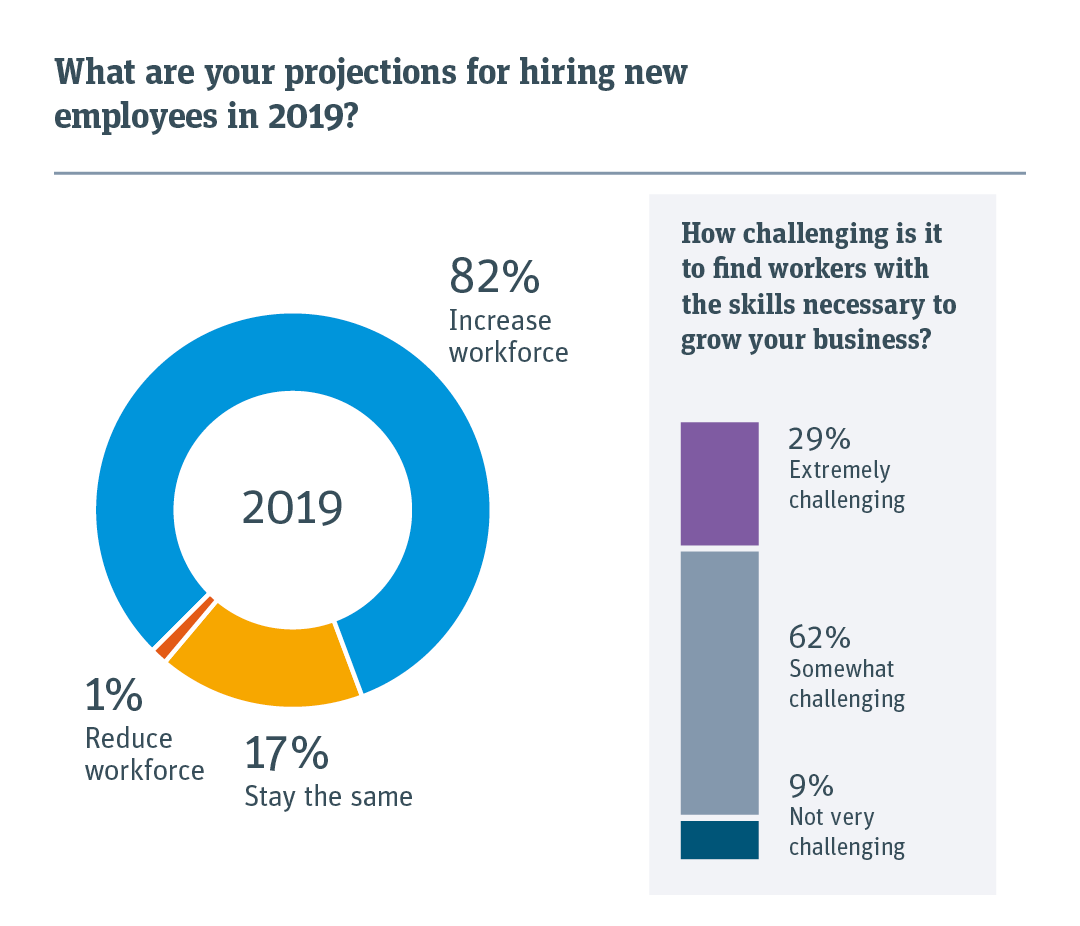 ---
Women are gaining more startup leadership roles
The focus on gender parity in the innovation ecosystem has increased in recent years. While there is still work to be done, US startups are reporting some progress. The percentage of startups with at least one woman on the board of directors has increased to 37 percent — the highest level since SVB started tracking in 2015. The percentage of startups with at least one woman in an executive position is 53 percent, an increase of 10 percentage points compared with last year.

SVB will publish an in-depth report on Women in Technology Leadership in H1 2019.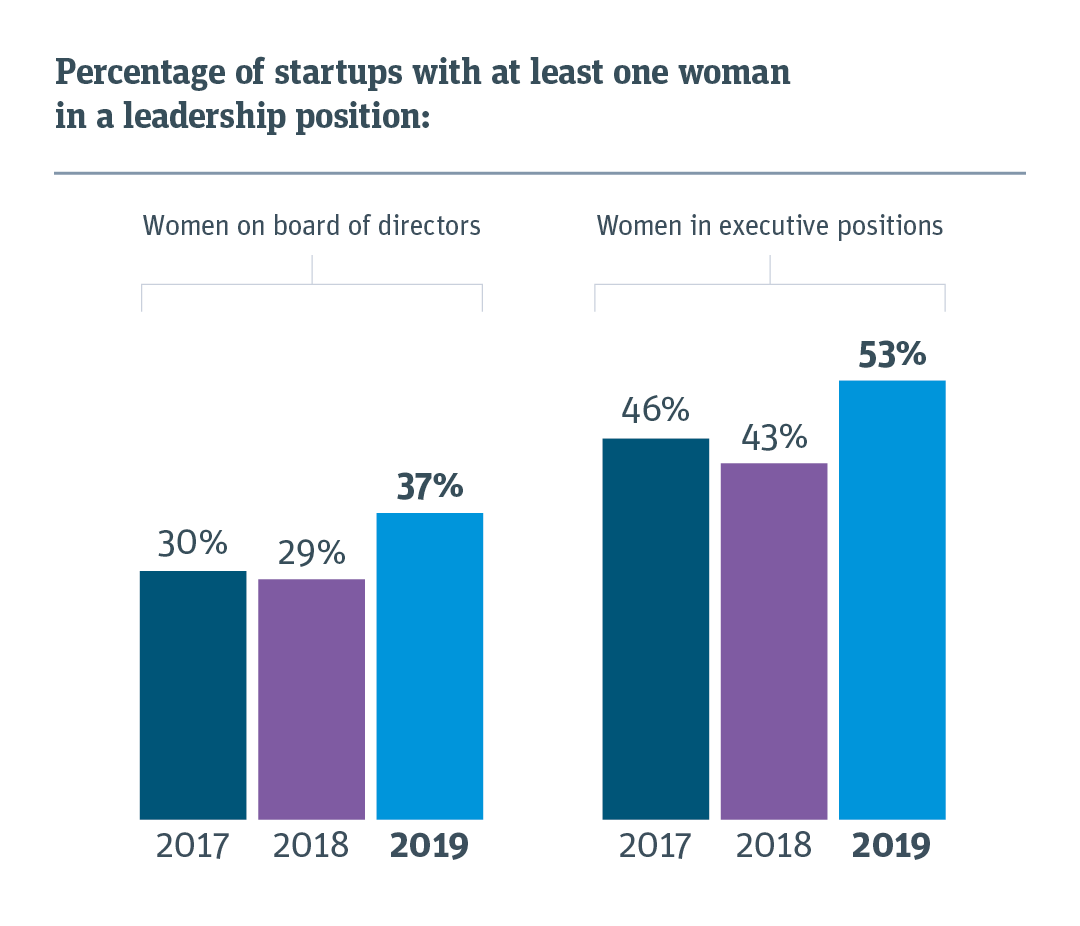 Public Policy
---
Access to talent is the top policy concern
As in past years, a majority of US startups say access to talent is the most important public policy issue affecting companies like theirs. Concern over healthcare costs for employees and cybersecurity also rank highly. And more startups are citing consumer privacy than in the past.

"The current rhetoric is sending good foreign-born talent overseas, while we're not doing much to build the infrastructure to ensure that US residents can also be well-trained for these jobs."

—CEO, cleantech company

---
Many US startups are uneasy about China trade policy
Half of US startups say they are concerned that trade policy between the US and China will hurt their businesses in 2019. Two-thirds of Chinese startups express concern about a negative impact.

"The US-China trade war is an unknown risk. We need a stable operating environment."

—COO, software company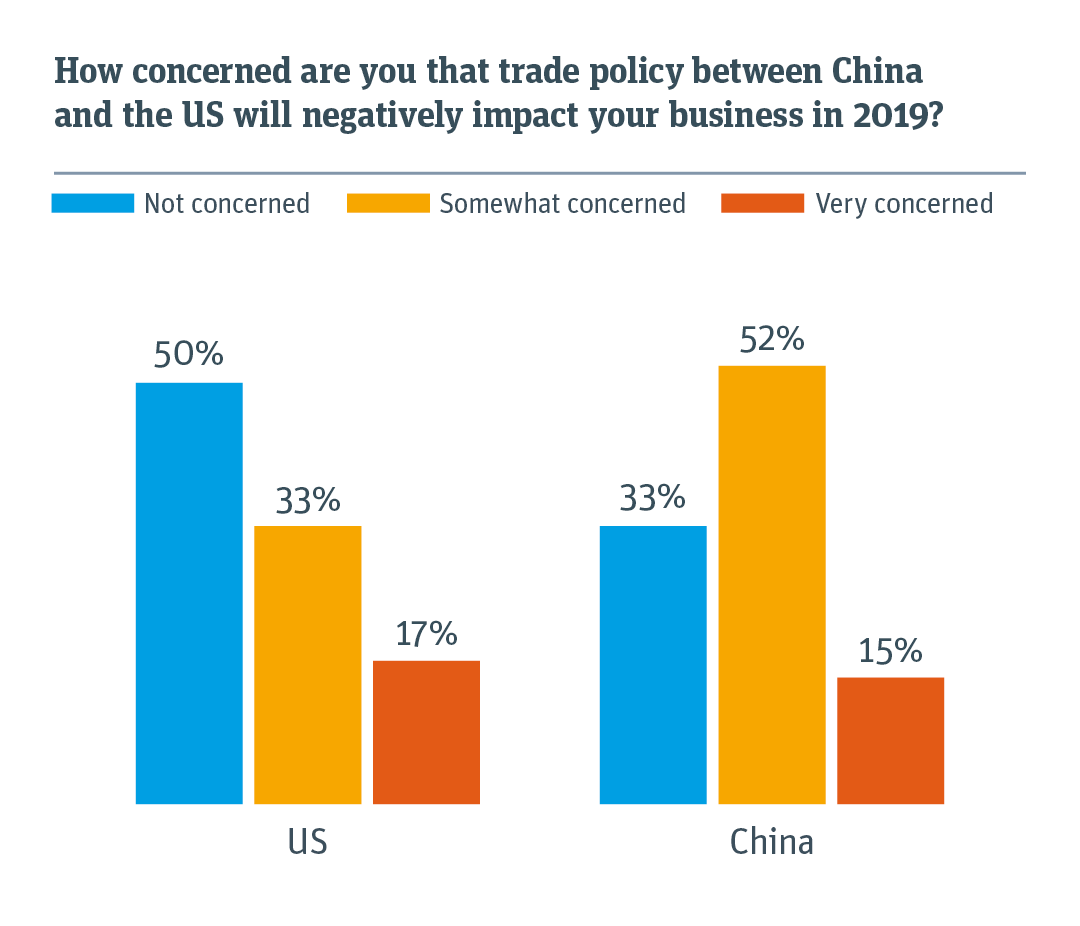 Now Let's Get Started
See how SVB makes next happen now for entrepreneurs like you.