2019 Startup Outlook

Canada Report
CANADIAN STARTUPS SEE FUTURE GROWTH
For the first time, SVB surveyed technology and life science entrepreneurs based in Canada. Like their counterparts in the US, UK and China, Canadian startups are optimistic about the year ahead even amid economic volatility. And while eager to hire and fundraise, they recognize the challenges they face. Most startups say Canadian government support of the innovation economy is having a positive impact. When it comes to gender parity, 60 percent of Canadian startups have at least one woman in an executive position. Looking ahead, we asked which technologies will have the most promise a decade from now: Canadian startups say AI and life science.
Jump to Business Conditions | Funding | Hiring & Talent | Public Policy
Business Conditions
---
More than half of Canadian startups say business conditions will improve
Canadian entrepreneurs are optimistic, with nearly 90 percent expecting business conditions to improve or stay the same in 2019 compared with 2018. Just 13 percent expect conditions to decline. This is in line with US startups' 2019 outlook.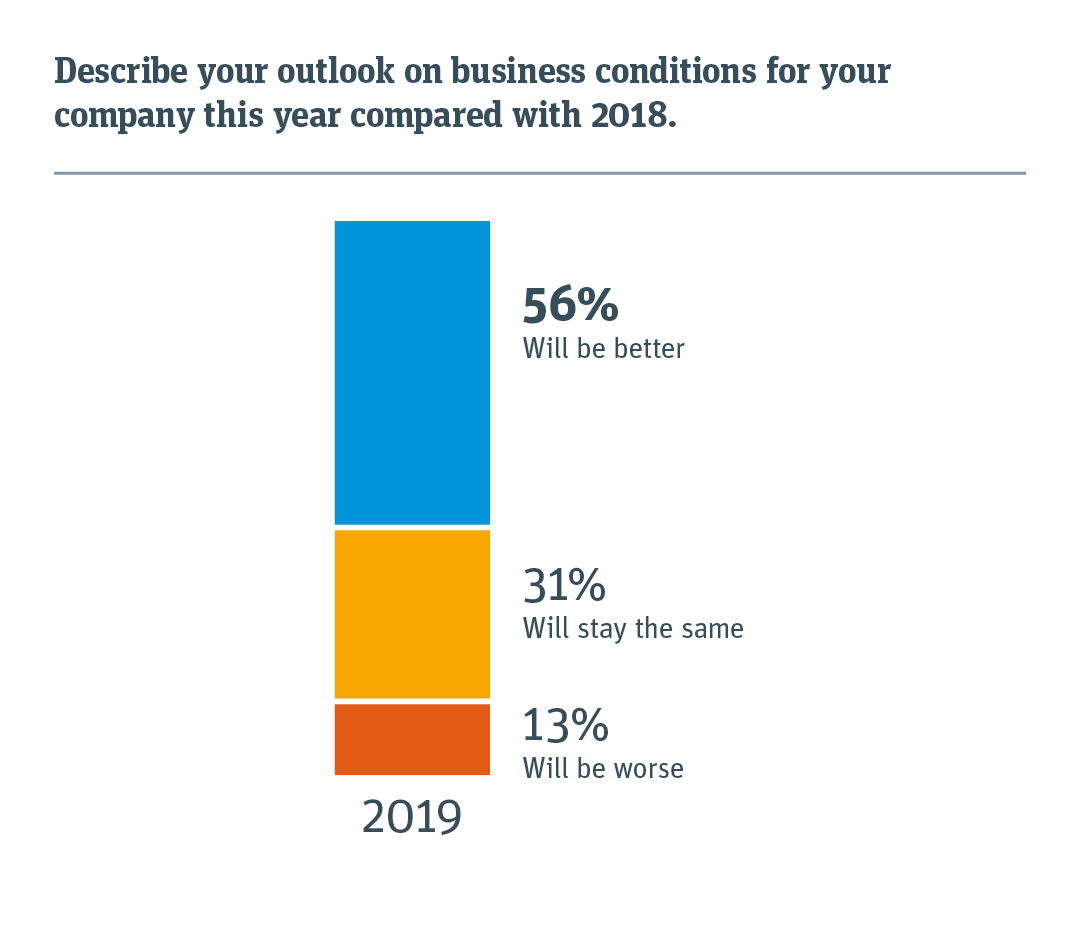 Hiring & Talent
---
Canadian startups are eager to hire but find talent search hard
More than 80 percent of startups say they plan to add employees in 2019. At the same time, 89 percent report that it is extremely or somewhat challenging to find talent with the necessary skills to grow their businesses. Startups say they are most in need of filling product development/R&D, technical and sales positions. Canadian startup hiring projections are similar to those of US startups.

"We need a solid pipeline of employees, and that depends on an open immigration policy and universities that turn out more world-class employees."

—COO, software company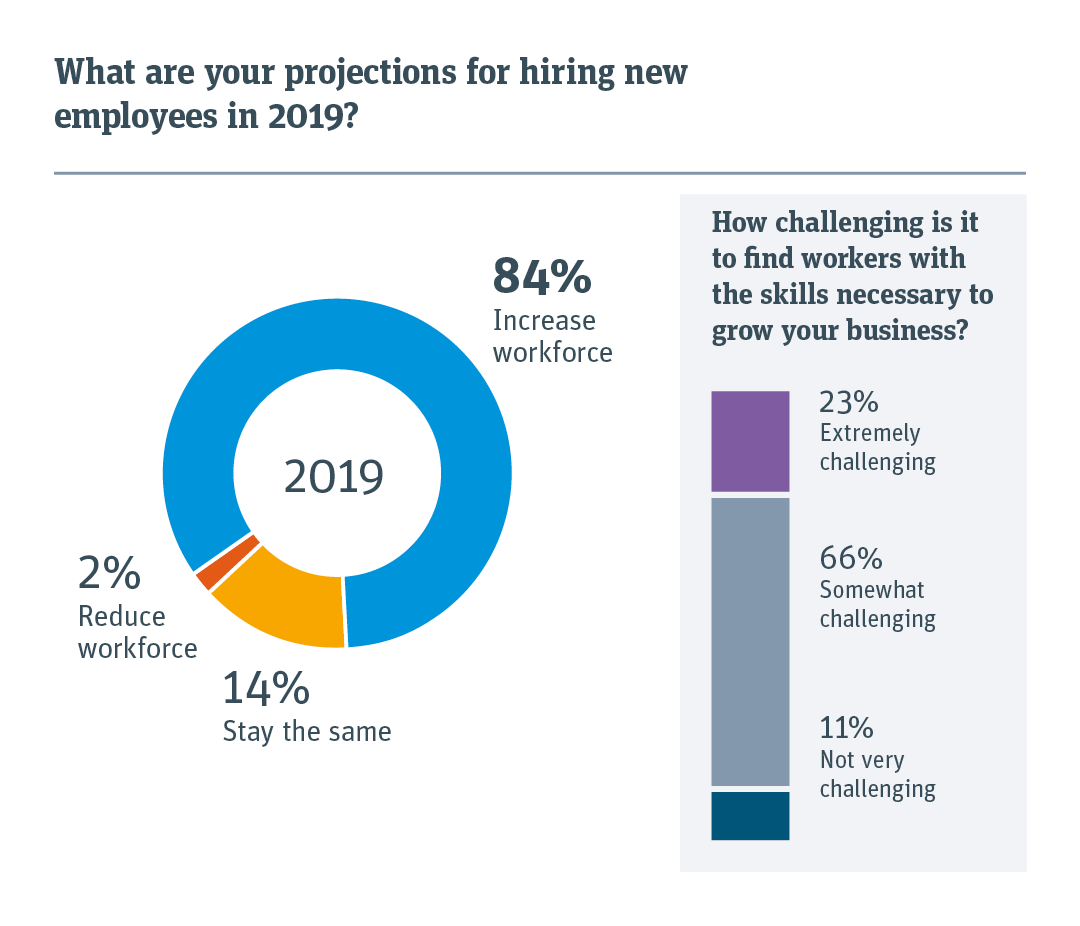 ---
Six in 10 Canadian startups have a woman in an executive role
Forty percent of Canadian startups have at least one woman on the board of directors, and 60 percent report having at least one woman in an executive position.

SVB will publish an in-depth report on Women in Technology Leadership in H1 2019.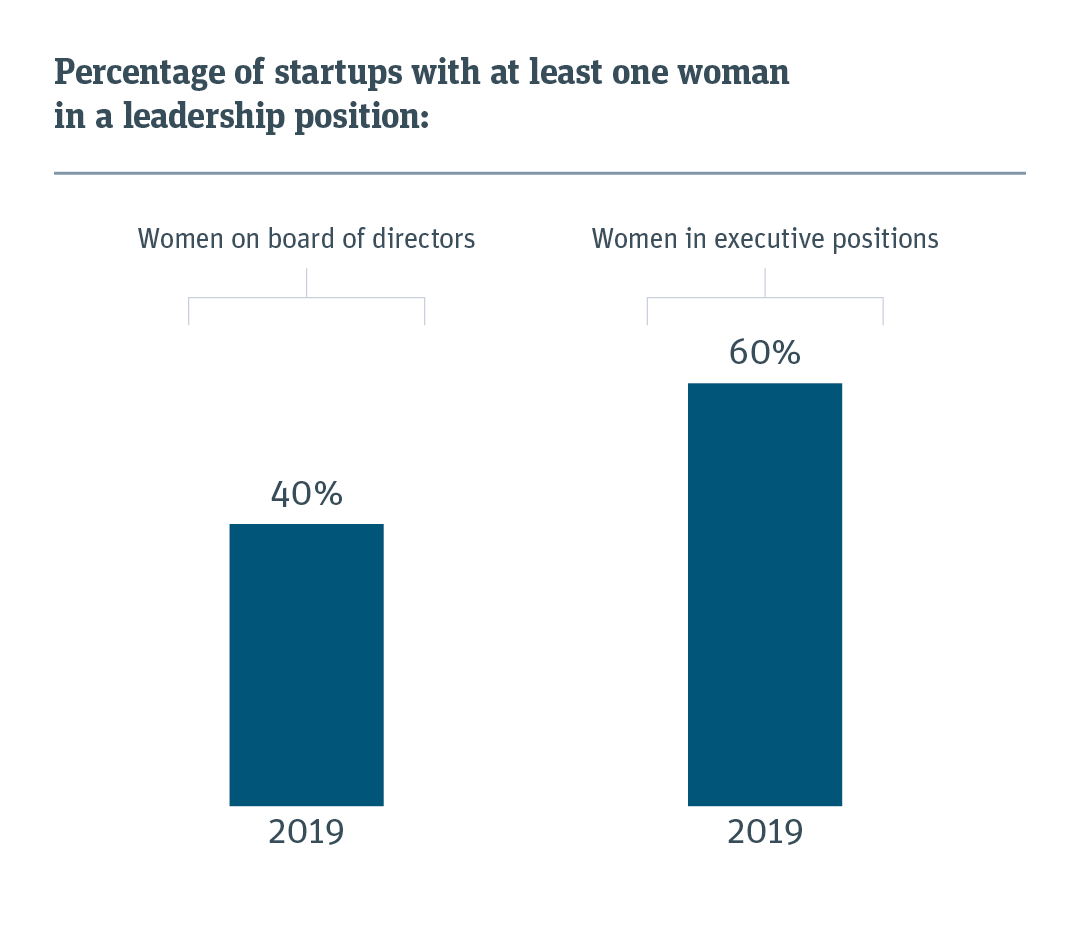 Public Policy
---
Access to talent is the top policy issue
With 84 percent of respondents planning to hire in 2019, a majority of Canadian startups say access to talent is the most important public policy issue affecting companies like theirs. It is also the top issue in the US. Consumer privacy and cybersecurity round out the top three issues.

"Consumer and entity cybersecurity and privacy concerns grow. Technology needs to focus on ensuring that individuals own and control their data."

—CEO, regtech company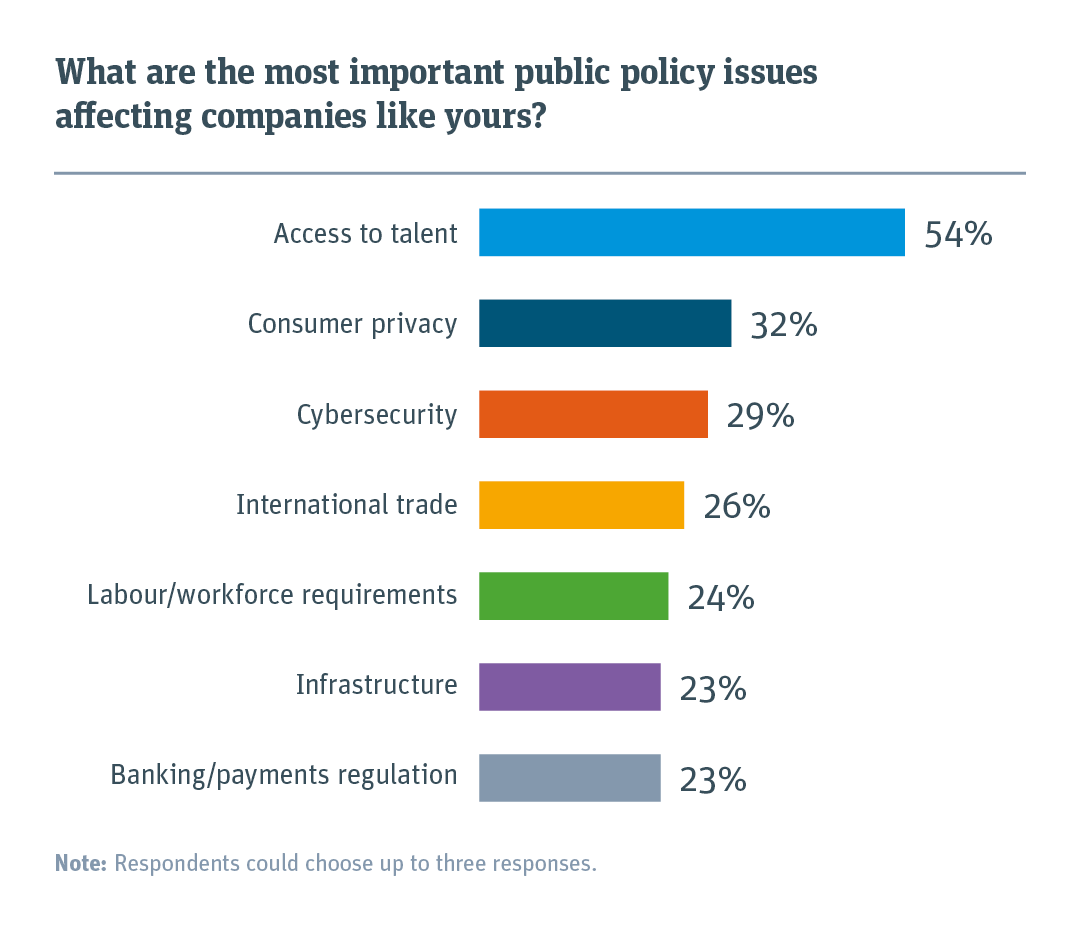 ---
Most Canadian startups say government support has a positive impact
Six in 10 Canadian startups have received government benefits designed to support the innovation economy. About 60 percent say government support of the innovation economy has a positive impact compared with 29 percent that cite no impact.

"The Global Talent Stream is really helpful; if it goes away, we will have a big problem hiring."

—COO, hardware company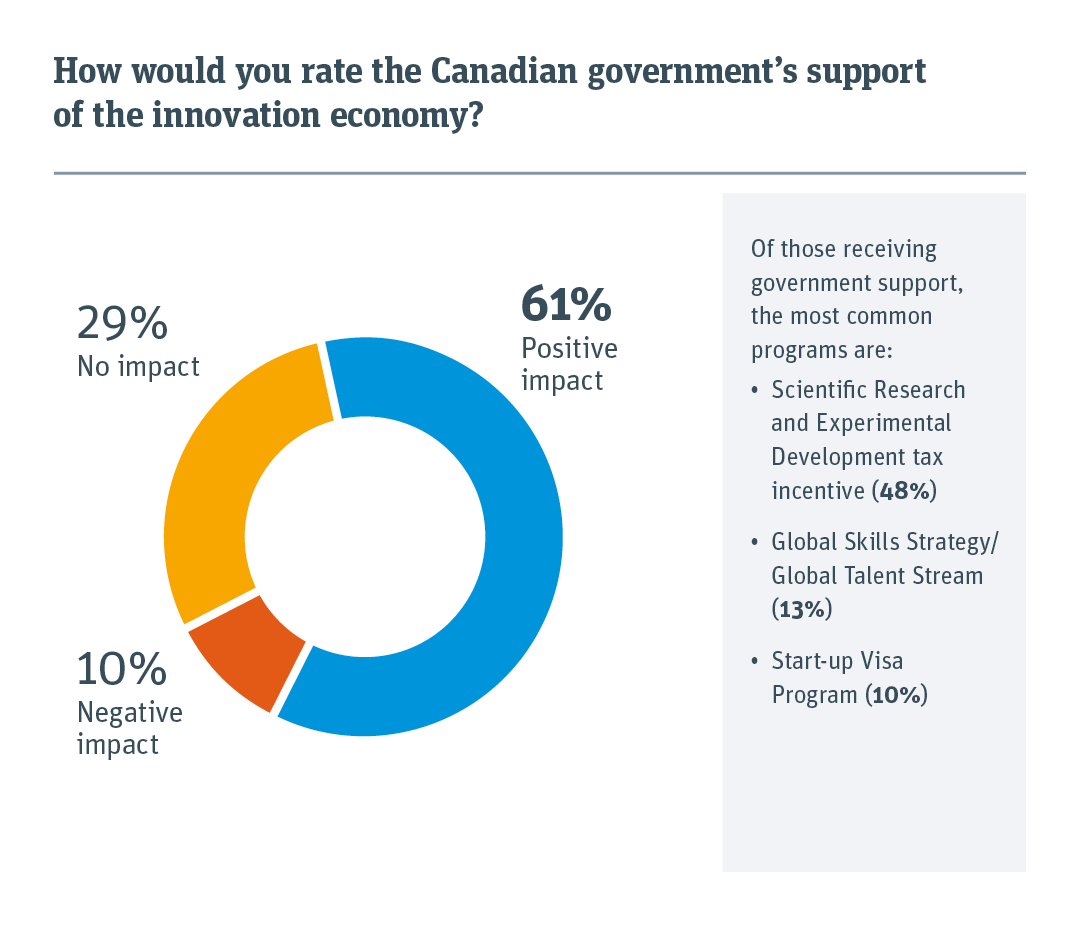 Now Let's Get Started
See how SVB makes next happen now for entrepreneurs like you.