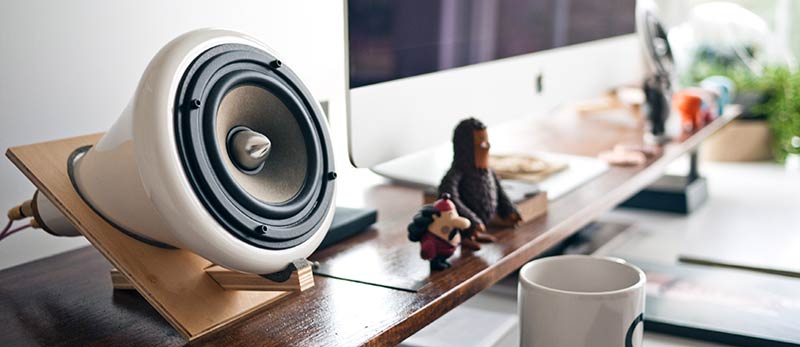 We all remember particularly great client service, as well as the times when it goes really wrong. But there's lots of insight to be gathered that is often overlooked because it didn't prompt a client to actually get in touch. That's why asking clients how they're feeling, what they need and what they're not getting is such an essential tool in improving products and services, growing market share and maintaining good relationships. Listening enables your business not only to understand where it can improve current offerings or methods, but also provides insights into your clients' future needs to enable targeted innovation in products and services.
Some of the largest brands in the world have achieved, maintained or even recovered their success by recognising the importance and benefits of understanding client needs. We've seen interesting US examples from Amazon, Virgin and Starbucks.
Here in the UK, John Lewis, Ocado and Deliveroo do well at collecting client insights and investing in getting it right when things go wrong. People often feel more of a sense of loyalty to a brand if they've had a negative experience that was well handled.
The Net Promoter Score® (NPS) client-loyalty metric has become a core measurement of client experience management programmes, adopted by more than two-thirds of Fortune 1000 companies. This metric helps focus business-planning processes and enable a truly client-focused company.
B2C brands are doing much better than B2B businesses in terms of listening. Leading brands such as Four Seasons, a company that has built its name providing an outstanding service formula, improved its already industry-leading NPS scores by 7 points by adopting a comprehensive 'voice of customer' programme and view of the entire customer journey. NPS is also evolving to harness new and developing technologies, for example social media, to allow ever-greater and more detailed client feedback to filter into the equation.
Maintaining and improving client satisfaction
Having a client-centric focus is fast becoming the most significant differentiator between brands. A 2017 Harris Poll revealed that 76% of clients surveyed in the UK cared as much about how they are treated by brands as the products they are purchasing. Listening to clients not only gives you a better capacity to meet their needs, it also makes people feel more valued and helps to strengthen your relationships or partnerships.
Nic Marks, Founder of Friday, an employee engagement tool, says, "Listening is one of the cornerstones of a thriving successful business. In our fast-paced performance-driven work environments the power of listening is hugely undervalued. Leaders would be wise to set aside time every week when teams can gather together and listen to each other's experiences. This simple ritual will help build much happier teams where people support each other and are better able to come up with creative solutions to business challenges."
Increasing revenue and company value
Medallia, a leading provider of Voice of Client solutions, has found that embracing client 'feedback is good for business,' citing client stock performance as a proof point. Harvard Business Review agrees, finding that clients with the best past experiences spend '140% more compared to those who had the poorest past experience'. Bain has also reported numerous studies showing company stock rising when clients are listened to.
Preventing problems
Making enquiries of your clients helps you to identify, and resolve, issues and uncover at an early stage areas ripe for development. It also indicates your concern about client service levels and product satisfaction, and demonstrates a client-centric focus. It is worth remembering that retaining clients is significantly more cost-effective than acquiring new ones.
Remaining relevant
Listening to clients can provide an outlook on their future needs and help you to innovate or tailor services and products to meet these developing demands. The rate of change in the modern world, especially in the startup and technology sectors, is incredibly rapid. Keeping up with developments in markets, disruption, funding trends and so on that affect your clients and offerings requires constant research, analysis and communication. Additionally, as businesses grow and scale, their needs will again change. Maintaining a regular and open dialogue with your clients helps make sure their needs continue to be met.
SVB's Voice of Client Programme
Last year, we launched our pilot Voice of Client Programme, asking our clients to participate and share views. This comes in addition to the listening that takes place on an ongoing basis. Our clients and their needs are at the heart of what we do and the Programme has allowed us to generate an even deeper understanding of specific circumstances and needs, current and future, and the factors influencing them.
We make it a priority to follow up on everything we are told. The findings from the feedback clients provided have enabled us to enact positive changes such as moving clients over to more efficient products and services that better suit their purposes and strategies, saving money and making lives a little easier.
Your engagement is deeply valued by us and we hope to hear from you in the coming months to help us improve and do everything we can to help increase the success of your business.