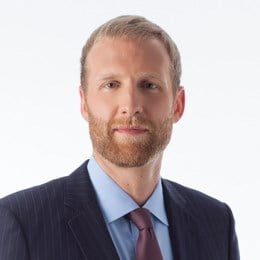 Steve Johnson, CFA
Senior Portfolio Manager
SVB Asset Management
Office
Professional Summary
Steve Johnson, CFA, is a senior portfolio manager at SVB Asset Management (SAM) based in the San Francisco Bay Area, where he and his team are responsible for the overall strategy, security selection and risk management of client portfolios. His work combines two of his greatest passions: people and financial markets. Steve thrives on the process of getting to know each of his clients, developing a deep understanding of their unique set of financial challenges and coming up with strategies that allow them to achieve their goals.

Colleagues past and present recognize Steve as a proven communicator. Before joining SVB, he worked at Wells Fargo Asset Management as a portfolio specialist for the Montgomery Fixed Income team, a fixed income manager with an over 25-year history specializing in core fixed income, long duration credit, and short duration fixed income management. This involved distilling his team's investment philosophy, processes, portfolio construction and portfolio positioning for current and prospective institutional clients. In this role, he worked with institutional consultants and institutional clients, including endowments and foundations, corporate defined benefit and contribution plans, and subadvisors among others. Prior to that, he worked at Morgan Stanley in an institutional fixed income sales role, covering fixed income money managers, corporate treasury groups, pension funds, endowments, and 2a7 money market funds in a sales and advisory capacity. This role involved expertise in all things fixed income from funding trades and securities lending, to outright primary and secondary market trading execution across fixed income cash, derivative and ETF products.

Steve holds a bachelor's degree in economics from Duke University as well as a master's degree in management studies from Duke's Fuqua School of Business. He is a member of the CFA Society of San Francisco.

No matter where he lands, Steve finds his athletic niche. Growing up in Colorado, he enjoyed skiing, hiking and mountain biking. While at Duke, he played varsity basketball for the 2010 National Championship Duke Blue Devils and was a high jumper on the varsity track team. Now that he's lived in California for a few years, he's added beach volleyball, CrossFit and running to his list of pursuits. To stay in shape, he continues to play in a number of basketball leagues in San Francisco.
Contact Information
Now Let's Get Started
See how SVB makes next happen now for entrepreneurs like you.