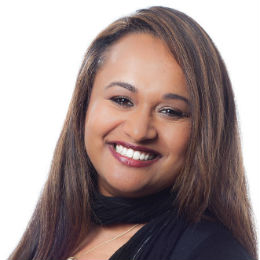 Sapna Easwar
Director, Client Management
SVB Asset Management
Office
Professional Summary
Sapna Easwar is a director of client management for SVB Asset Management (SAM) and is based in San Francisco. As her client's transition from early-stage startup through public company readiness and onwards, Sapna provides guidance and best practices for their investment portfolios every step of the way. Her top priority is to attain exceptional results for her clients. She achieves this not only through drawing on her 14-plus years of experience, but also through tapping into the knowledge and expertise of internal SVB teams, who all work together to drive client advocacy and success.

Before joining SVB in 2015, Sapna was an account manager within the Financial Institutions Group at BlackRock. During this time, she coordinated and communicated the delivery of asset management to domestic and international insurance clients. She launched her career at BlackRock as an analyst in global operations and administration and was quickly promoted to team leader.

Sapna holds a bachelor's degree in economics and international business from Sam Houston State University, where she graduated at the top of her class. She earned her master's degree in business administration with a concentration in finance and investment management from Drexel University.

Sapna's love for the tech sphere strikes close to home. Her husband is a senior engineer at an enterprise software startup within the innovation space in San Francisco. An avid globetrotter who's visited many countries, Sapna especially enjoys traveling with her family.
Contact Information