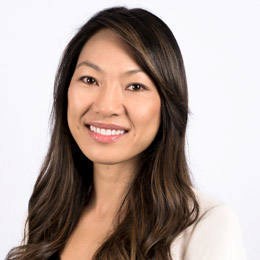 Nancy Trieu
Director, Client Management
SVB Asset Management
Office
Professional Summary
Nancy Trieu is a director of client management for SVB Asset Management (SAM) and is based in New York City. She is responsible for leading client relationship strategy on the East coast. Nancy takes pride in delivering value to and working in partnership with clients to help them achieve their investment objectives as their business dynamics evolve.

Nancy joined SAM as a portfolio advisor in 2010, where she managed client relationships across the San Francisco Bay Area, Silicon Valley and the Southeast. Before joining SVB, Nancy held positions within the cash management group at Barclays Global Investors (now BlackRock) and in wealth management at UBS Financial Services.

Nancy earned her master's degree in business administration with a concentration in management/strategy consulting at the University of North Carolina's Kenan-Flagler Business School. During this intensive program, she pursued international studies with an emphasis on leadership, business innovation, entrepreneurship and emerging markets. In addition to her master's degree, Nancy holds a bachelor's degree in psychology from California State University, Long Beach, as well as a certificate in finance-investment management from the University of California, Berkeley.

In her free time, Nancy loves to travel so she can experience new cultures and different perspectives around the world. To date, Nancy has visited more than 25 countries.
Contact Information