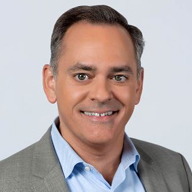 Marc Cadieux
Chief Credit Officer
Silicon Valley Bank
Professional Summary
Marc Cadieux is the Chief Credit Officer of Silicon Valley Bank, a member of SVB Financial Group. He is responsible for loan quality, monitored through frequent interaction with account officers and senior credit officers. In this position, Marc coordinates training programs, establishes credit policy and manages the overall credit approval process.

Marc joined Silicon Valley Bank in 1992 as an Assistant Vice President, and has held positions of increasing responsibility in the areas of credit administration, business development, and relationship management during his tenure with the company. Marc was the Division Risk Manager for SVB's Eastern Division where he was responsible for overseeing SVB's commercial lending activities on the East Coast, Canada, the United Kingdom, and Israel. Marc has also been responsible for providing commercial banking and other financial services to more than 1,100 technology and life science companies at all stages of development in the California Bay Area.

Prior to joining SVB, Marc held several positions with Pacific Western Bank and Bank of New England. Marc earned a bachelor's degree in economics from Colby College.
Now Let's Get Started
See how SVB makes next happen now for entrepreneurs like you.