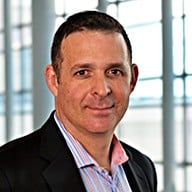 Larry Zahn
Region Manager
Private Equity Services - Central Region
Office
Professional Summary
Larry Zahn is responsible for managing the Private Equity Services Central region while also developing and deepening banking and lending relationships with general partners and financial executives in private equity and venture capital firms. He has more than 20 years of private equity, banking, venture capital and legal experience.

Larry has held several positions at SVB since he joined in 2000. Prior to joining the Private Equity Services team, he was a partner with SVB Capital responsible for limited partner relations and was a managing director and investment committee member on several of SVB Capital's funds.

Prior to that, as SVB Capital's chief administrative officer, he helped build its family of proprietary and sponsored funds. In this role, he focused his efforts on operational and legal support of SVB Capital initiatives, including all of the funds of funds and direct investment funds. His duties included fund structuring and formation, reviewing and negotiating terms of investments, conducting legal due diligence, assisting with limited partner relations and handling other operational and legal issues that arose in connection with ongoing activities across SVB Capital.

Prior to joining SVB in 2000, he served as assistant general counsel with Archon Financial (a Goldman Sachs company) and as an associate at Liddell, Sapp, Zivley, Hill & LaBoon, LLP, a Texas-based law firm.

Mr. Zahn graduated cum laude with a bachelor's degree in history from Williams College and graduated with honors with a juris doctorate from the University of Texas School of Law. He has been a Director of the Texas Lyceum, a state-wide leadership organization and had active roles on the board and finance committee of the Austin Children's Museum in Austin, Texas.
Contact Information
Now Let's Get Started
See how SVB makes next happen now for entrepreneurs like you.