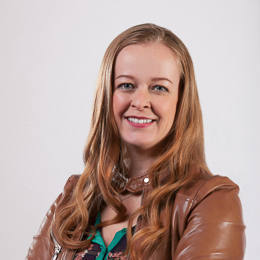 Krista Estep
Vice President
Credit Enablement
Office
Professional Summary
Krista Estep serves as a vice president of credit enablement at Silicon Valley Bank Denver where she ensures that the bank's credit solutions teams are equipped with the tools and training they need to quickly and effectively structure customized loans that get their customers' ideas moving forward fast.
An economics and communications studies graduate of Hamilton College in Clinton, N.Y., she held senior-level positions in the mortgage industry before joining SVB in 2007 as a relationship manager.
She's been a client favorite for her ability to anticipate needs and develop innovative solutions to meet those needs. Among her many accomplishments: structuring a $12.5 million financing solution for a rapidly growing, high-profile business with a line of credit that offered the flexibility, availability and documentation its leaders needed to successfully expand into a new U.K.-based market.
Krista divides her leisure time between warm-and-fuzzy and adrenaline-pumping endeavors. She's a puppy raiser for Guide Dogs for the Blind — an organization for which she has raised more than $16,000. When she's not hugging a puppy, you might find her hugging a cliff on a deep-water solo rock climb, trekking across a glacier or crisscrossing a canyon suspended from the colorful parachute-style wing of a paraglider. "If I haven't been there or tried it yet," she says, "it's probably on my list."
Contact Information
Now Let's Get Started
See how SVB makes next happen now for entrepreneurs like you.