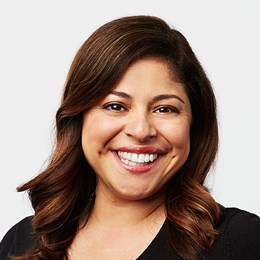 Jessica Harris
Director, Client Management
SVB Asset Management
Professional Summary
Jessica Harris is a director of client management for SVB Asset Management (SAM) and is based in the San Francisco Bay Area. She is a seasoned client manager focused on leading client relationship strategy and providing clients with guidance on their investment reporting and high-touch service on their day-to-day investment portfolio needs. Jessica is passionate about building and strengthening relationships. She continually focuses on earning client trust and loyalty, which results in client retention and repeat business from former clients.

She has more than 18 years of commercial banking experience including credit portfolio management and relationship banking. Prior to this role, Jessica was a credit sales associate supporting the Corporate Finance group for Silicon Valley Bank's commercial bank. Her experience in this sector has allowed her to work closely with small private companies to large public companies. Prior to joining Silicon Valley Bank, she was a sales advisor for Wells Fargo Bank Small Business group. Jessica earned her bachelor's degree in liberal studies from California State University, Chico.

Jessica enjoys spending time with her husband and two children. With two kids heavily in sports, from hoops to soccer to dance, they are often on the court, soccer field or in the theater. When not busy with sports, they love traveling, exploring new restaurants, spending time with friends and being outdoors.
Contact Information