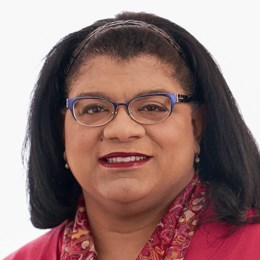 Carla Winfield
Senior Advisor, Trade Finance
Silicon Valley Bank
Office
Professional Summary
Carla Winfield is the senior international trade advisor for Silicon Valley Bank in its Eastern Region. She is responsible for helping clients mitigate their risk as they expand their business globally.

Winfield has over 20 years experience in international banking including trade services, trade finance, export compliance and global cash management. She was awarded the Certified Global Business Professional (CGBP) designation by NASBITE International during its inaugural session in 2006 and has taught trade finance at the Massachusetts Export Center for the NASBITE International CGBP Certificate Preparation Course. A recognized expert in trade, she has made presentations to The Massachusetts Treasury Management Association, Massachusetts Export Center, national associations of exporters and importers and many bank presentations on the subject of trade finance, export compliance and global cash management. Winfield has also been published in The Journal of New England Technology.

Her board experience, practical knowledge and technical expertise allow her to develop innovative solutions for companies involved in international trade banking.
Contact Information
Now Let's Get Started
See how SVB makes next happen now for entrepreneurs like you.