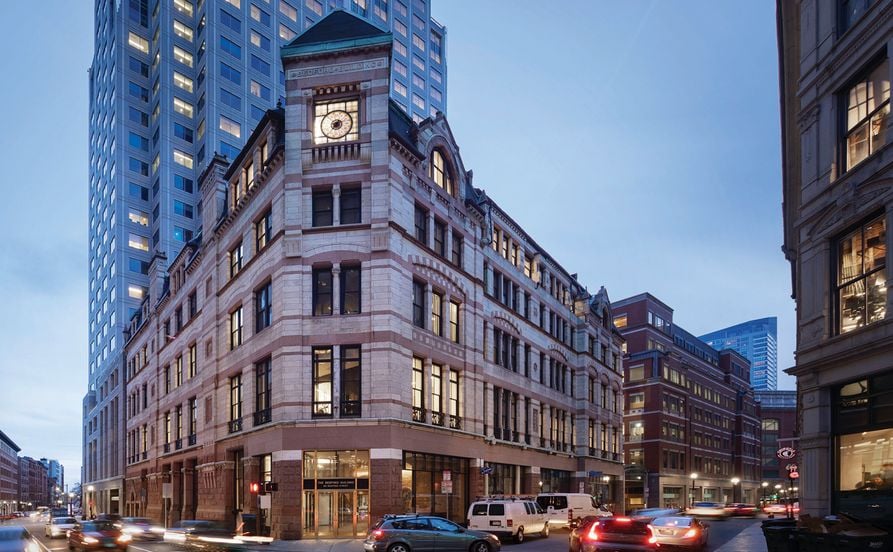 Boston Private recently provided a loan to a Credit Suisse Asset Management Global Real Estate Fund ("Credit Suisse Asset Management") for their acquisition of 99 Bedford Street. The building is a five-story, 82,552 square foot Class B historic brick and beam office building located in Boston's Financial District. The seller, Plymouth Rock Insurance, is relocating to a new location on Atlantic Avenue, creating a 29 percent vacancy.
Emily B. Rush, EVP of Commercial Real Estate and Private Equity Sponsors, and the Commercial Real Estate team provided the mortgage for the acquisition of this well located asset. Jonathan Schneider, Executive Vice President of JLL Capital Markets, and his team helped to facilitate the partnership.
Credit Suisse Asset Management looks to reinvent the asset by activating the retail component of the property, bringing in a strong third-party leasing broker, and executing leases under current market terms. The market outlook for Class B assets in Downtown Boston has had substantial demand over the past three years. Driven by an influx of moderately sized tenants to the marketplace and an increased demand for unique, brick and beam style building with open tenant spaces, Class B rents have seen 20.3 percent growth since 2016, as opposed to just 14.3 percent for Class A rents over the same time period. 99 Bedford offers floor plates ideally suited for tenants in this size range resulting in a property that is well positioned to meet today's demand.
"We are very happy to acquire the second asset for our new global value-add fund located in the very heart of Boston. Our business plan will upgrade the building and add amenities such as a coffee shop, a gym, bicycle storage and a conference center. 99 Bedford will meet occupier requirements by offering centrally located, well amenitized office space, in a 100% prime location," comments Martin Lamb, Head of Global Real Estate Americas & UK at Credit Suisse Asset Management.
Boston Private's Commercial Real Estate team provides holistic debt and cash management solutions tailored for CRE owners, operators and developers. The group facilitates short and long term acquisition and refinancing needs, construction loans, subscription facilities and lines of credit.