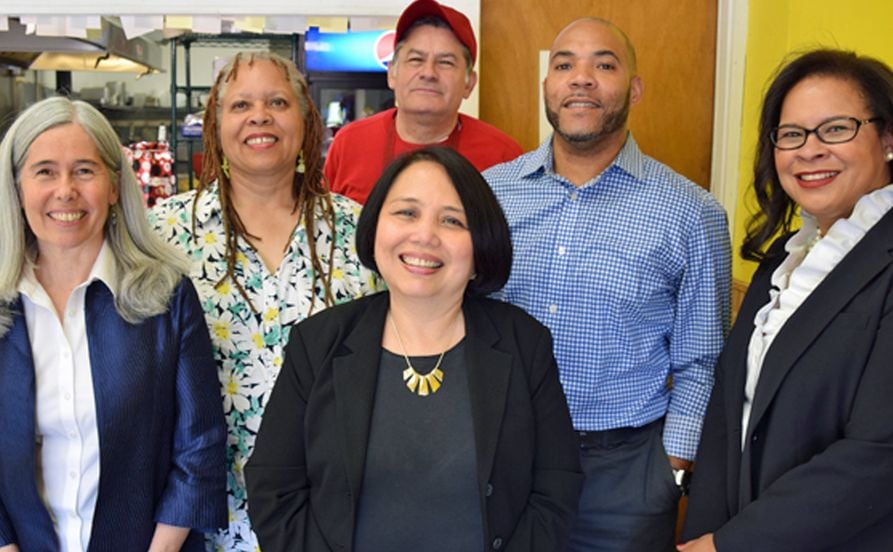 Boston Private is deeply committed to serving the credit needs of our communities and financing projects that make our neighborhoods stronger and more vibrant. This dedication earned the bank Community Reinvestment Act (CRA) ratings of "Outstanding" from the Federal Reserve Bank of Boston and the Massachusetts Division of Banks for the most recent examination period, the highest possible CRA rating.
The regulatory assessments evaluated Boston Private's lending, investment and service practices in Massachusetts and California from October of 2014 through April of 2018. The bank was recognized as "a leader in providing [community development] loans to respond to community needs and, particularly, to address the shortage and unaffordability of housing to low- and moderate-income individuals." Regulators also noted the bank's "extensive use of innovative and/or complex investments to support community development initiatives." The bank grew its community development lending and investments to more than $588 million during the assessment period.
Boston Private is committed to financing projects that create or preserve affordable housing, promote jobs and education, support human and social service organizations, and assist with community revitalization. The bank partners with local groups and government agencies engaged in housing and economic development to promote investment and opportunity in the communities we serve.
Some examples include:
Greater Boston
Boston Private led the financing to construct and rehabilitate new manufacturing facilities located in a moderate-income neighborhood in a state-designated "Gateway/Working City" and "Economic Target Area." The project was a high value economic development initiative to create and preserve significant jobs near a transit hub.
Boston Private financed a 41-unit, mixed-income housing development located on the site of a former hospital. The project was developed by a regional for-profit developer in partnership with a local nonprofit. Eleven of the homes were sold to low- and moderate-income homebuyers and 11 to middle income homebuyers, with the remainder sold at market rate. In addition to the construction financing, the bank also provided mortgage loans for some of the homebuyers.

Subsequently Boston Private provided a construction loan and tax-exempt bond for a 100-unit, new construction, mixed-income rental housing development for the same development team. Forty of the homes were restricted to low- and moderate-income households, eight of which were further restricted to very-low-income households at 30 percent of area median income, and forty units were restricted to households with maximum income of 110 percent of area median income. The bank's financing for this phase of the development included three overlapping loan facilities through construction, lease up, and conversion to permanent financing.
San Francisco Area
Boston Private financed a nonprofit organization focused on neighborhood revitalization initiatives in the Mission District. The financing included the acquisition and permanent loan for an eight-unit apartment building that houses low- and moderate-income individuals. The loan is made in conjunction with a soft-second, subordinate loan from the San Francisco Mayor's Office of Housing & Community Development Small Sites Program. The bank was one of the first lenders to partner with the city to implement this program, which was designed to respond to the displacement of low- and moderate-income households through long-term affordability restrictions.
Greater Los Angeles
Boston Private provided tax-exempt bond financing for the acquisition and rehabilitation of two multifamily affordable housing developments with a total of 110 apartments affordable to low- and moderate-income households and 51 apartments further restricted to very low-income households. The complex financing included Low Income Housing Tax Credit equity, and the California Department of Housing & Community Development holds a regulatory agreement on both properties to maintain affordability to low- and moderate-income households.