Life Science &

Healthcare
OUR EXPERTISE
---
From breakthroughs in therapeutics, genomics and medical devices to innovative solutions in healthcare delivery and IT, Silicon Valley Bank clients are advancing human health. We understand the industry's unique financing and regulatory challenges, and offer financial services and guidance to help them keep innovating.
Our long-standing relationship with the industry
SVB, through our banking and financial services, provides advice and delivers specialized solutions in the areas of biotech, tools, diagnostics, healthcare services and IT, medical devices and digital health–helping companies move their bold ideas forward, fast. SVB helps life science and healthcare businesses stay on track with solutions informed from our long involvement in the industry.
We understand the market challenges
The financial stress of unpredictable development timelines, regulations and reimbursement cycles can stand in the way of innovation and growth. SVB provides financial services–including credit and liquidity solutions–to help companies hit their milestones.
FINANCIAL SOLUTIONS FOR INNOVATORS
SVB banking services are designed for growth-minded companies, and tailored to a company's size. These include:
Tailored Credit
SVB's credit offerings—from venture debt to large syndicated deals—provide creative solutions based on our deep understanding of industry dynamics and risks.
Online Tools & Integration
We create streamlined receivables and payables cycles, providing efficient and secure access to operating cash. Leverage our global banking platform, including SVB Online Banking, SVB Mobile and direct transmission channels. Learn More.
SVB Asset Management
Helping high-growth clients in the innovation economy achieve their investment objectives. Learn More.
Startup Resources
For early-stage entrepreneurs, we provide comprehensive banking services, startup expertise and critical connections to help you map a path toward growth. Learn More.
Working Capital and Investment
Whether liquidity, capital preservation or return, you can depend on our expertise and our track record of more than 35 years to help make your money work best for you.
Introductions to the SVB Network
We have deep connections throughout the life science and healthcare ecosystem. They include healthcare providers, payors, large corporates, Big Pharma, growing companies, promising startups and a full-range of investors to help support you along the way.
Insights & Reports
Stay informed with SVB's analysis of macro-economic trends and industry-leading insights into the life sciences ecosystem. Learn more here.
Global Expansion
We can help you grow global R&D and sales, manage cash and investments and hedge currency risk. Cross-border services and strategic relationships are offered through our global network, including China, Europe and the U.K.
Silicon Valley Bank provides advice and delivers specialized solutions in the areas of biotech, tools, diagnostics, healthcare services and IT, medical devices and digital health - helping companies move their bold ideas forward, fast.

SVB Asset Management is a registered investment advisor and non-bank affiliate of Silicon Valley Bank, and member of SVB Financial Group. Strategic Advisory Services are offered by SVB Securities, a non-bank affiliate of Silicon Valley Bank and a member of SVB Financial Group. Member FINRA, SIPC.
Investment products offered by SVB Asset Management and services offered by SVB Securities:
| | | |
| --- | --- | --- |
| Are not insured by the FDIC or any other federal government agency | Are not deposits of or guaranteed by a bank | May lose value |
0919-0125MS-083120
Subscribe to receive the Life Science and Healthcare Updates in your inbox.
By providing your email address and clicking on the Subscribe button below, you consent to receive emails from Silicon Valley Bank for your chosen categories. You also consent to the terms of our Privacy Policy. If you have privacy questions, you may contact us at privacy@svb.com. You can withdraw your consent at any time.
You're almost done. Please check your email box and follow the instructions to confirm your subscription. If you did not receive an email please check your Spam or Bulk E-Mail folder just in case the confirmation email got delivered there instead of your inbox. If so, select the confirmation message and mark it Not Spam, which should allow future messages to get through. We also suggest you whitelist the svb.com domain.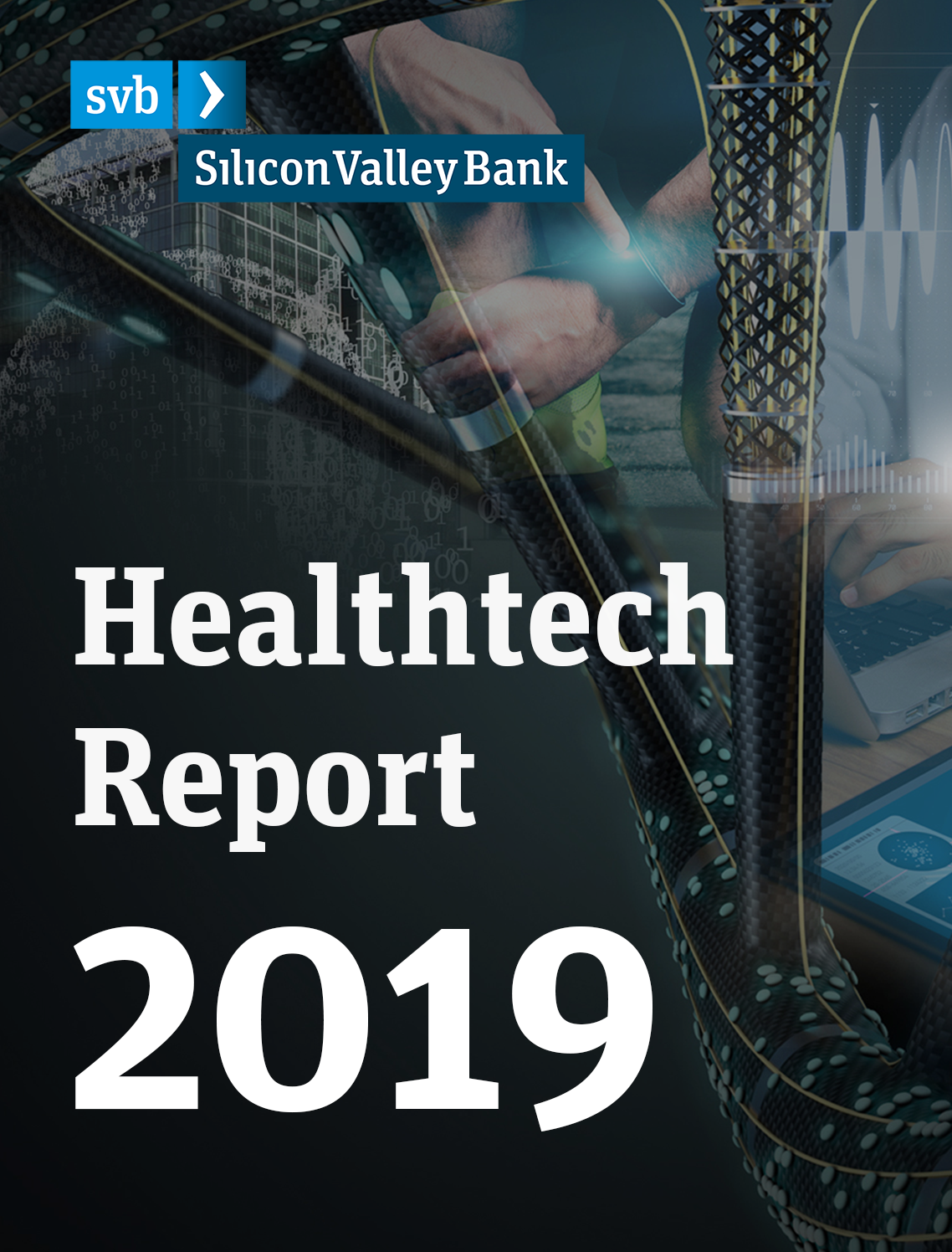 Valuable Exits Reinforce Growing Investments
In a new report on HealthTech, we cover one of the fastest growing segments within healthcare. Through our proprietary analysis, we map primary sectors and respective subsectors to measure their investment and exit activity.
Download Report
Healthcare Capital & Connections Summit
Join us in Shanghai to build new relationships, foster existing ones, and discover new cross-border opportunities. You'll hear from experts on how to navigate cross-border relationships and deal making with global partners amid the evolving regulatory and trade environments. Learn more.
Insights from our SVB Industry Experts
SVB LIFE SCIENCE & HEALTHCARE NEWS