Key Takeaways
We have entered a recession and there are signs of recovery but significant risk remains.
In March at the outset of the crisis, there was a very sharp drop in VC investment followed by a long lull that lasted into May.
May saw a spike of VC investment that has since sharply subsided.
A wild half-year for VC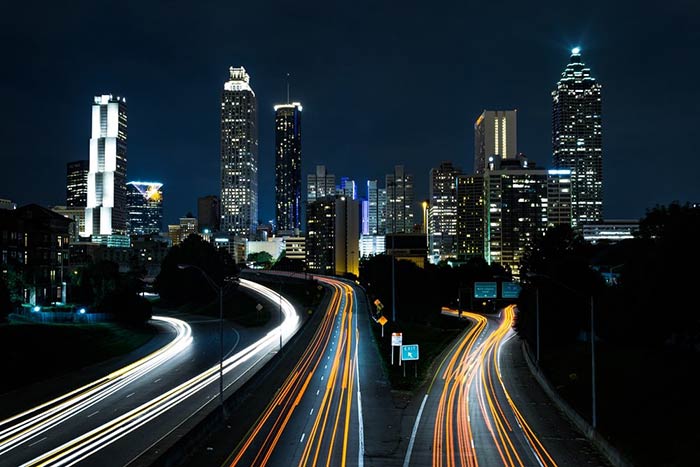 Without question, 2020 is a strange economic moment. Most of the United States entered lockdown by April 1, catalyzing a spike in unemployment and a nosedive in consumption, both of magnitude unseen since the Great Depression. In early June, the National Bureau of Economic Research determined that the peak of U.S. economic growth occurred in February. Translation: We are now four months into a recession, following the longest expansion in modern American history.
Interest rates will be near-zero for the foreseeable future and the federal budget has fallen into record deficit territory this year. Still, on the back of a historic mobilization of fiscal resources and aggressive monetary stimulus, financial markets have stabilized after a heavily corrective March. Even some real economic indicators appear to be in turnaround: May brought an 18% jump in retail sales and a 1.4% improvement in unemployment. Both of these readings have their caveats, however. It doesn't take an economist to understand why retail sales tend to increase when states go from lockdown to reopening, and economic stimulus checks as well as tax refunds don't come every month. Unemployment doesn't account for untold numbers of American workers on furlough, and a 1.4% unemployment decrease is a drop in the bucket towards getting back to February's 3.5% level.
The point is, we have an immensely complicated story, one that has evolved rapidly since SVB's State of the Markets Q2 report. Against this backdrop, we took a very current look at the role of venture capital in the story.
VC investment in US-based companies in 2020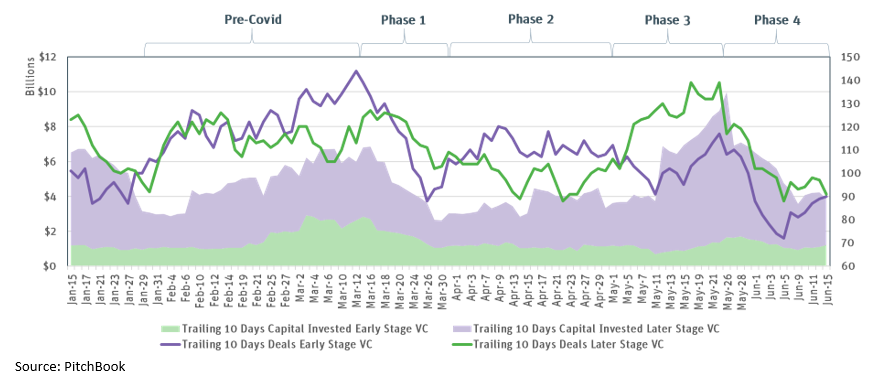 2020 before Covid
Q1 of this year was, surprisingly, the best first quarter for US venture investment in history, with over $34B raised. The ensuing turmoil has drowned this fact out, but thankfully a large crop of companies raised capital right before the downturn; entering an environment in which indefinitely depressed economic activity threatened the bottom line and funding was set to dry up, these companies were nothing if not lucky.
In January, a wave of deals closed, concentrated in later-stage B2B companies. The three largest funding rounds, Joby Aviation ($590M), SpaceX ($314M) and Berkshire Grey ($263M), were all for highly innovative hardware companies, classified by SVB as frontier tech.
Beginning in February, another surge kicked off, distinguished from the January activity by a spike in early-stage investment. The 10 business days up to February 3rd saw 109 early-stage deals. This steadily rose to 144 for March 12th. Early-stage deals represented 24% of investment in January and 38% in March. In short, Q1 was very strong for early-stage investment. The late stage was strong in February as well, including a $400M series F for Toast.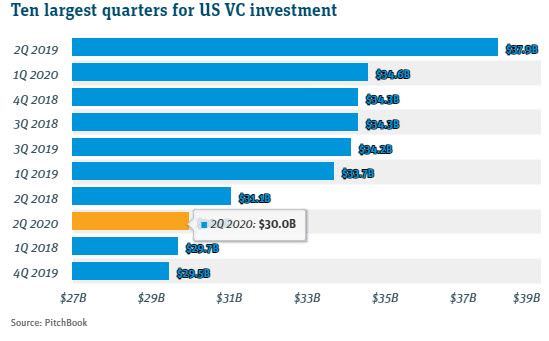 Phase 1: The knee-jerk
It is hard to pinpoint the exact date on which momentum halted, but Tuesday, March 17 is the most reasonable estimation given the trends in the data. This date also coincides with the beginning of San Francisco's shelter-in-place order. By the end of the month, early- and late-stage investment had contracted significantly. Early-stage deal activity fell 25% in 15 days, whereas later-stage activity began a more sustained decline that lasted well into April.
This initial pullback had an important feature: It was homogenous across sectors, verticals and geographies. It seems that investors focused on a wide range of categories took a pause in unison to gauge the situation. After the funding bonanza of the prior three months, investors were less anxious to deploy capital as much of the deal backlog had been consumed.
Despite this, plenty of dry powder existed in the system on April 1st. Per the National Venture Capital Association, investors started 2020 with $121B in dry powder. Despite record levels of investment in Q1, over $20B in new fund commitments were recorded as well, making for a substantial war chest as the recession took hold.
Phase 2: The lull
For over a month, VC lingered on but at a depressed overall level, with intermittent spikes above that level. Roughly between April 1 and May 1, there was more early-stage activity than later-stage activity. From March to April, total later-stage dealcount went down nearly 20%, while later-stage median post valuation rose 63%. This valuation uptick would carry into May as well. Meanwhile, the 75th percentile valuation has skyrocketed as an elite tier of companies had huge success in the private markets.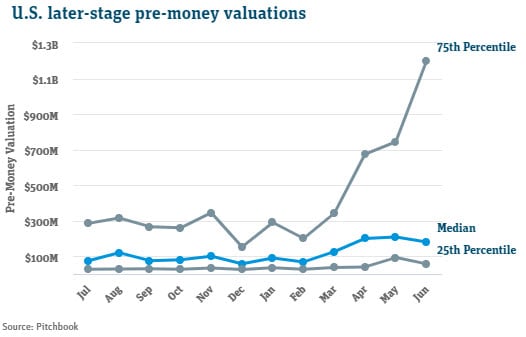 Investors may refrain from making deals if they anticipate a fall in valuations. They might be especially wary if the environment is one of rising valuations, as was the case in every month from February to May. Perceiving a contracting economy at large, they might wait for the private markets to be more reflective of that. This pause in activity made April the lowest-investment month of 2020, thus far. The general theme was a wait for better visibility on the medium and long term effects of Covid.
Phase 3: April showers bring May flowers
In May, later-stage led the way up as VC investment levels rose to highs for the year. The largest funding by far was Waymo, which raised $3B on a $31B valuation. By May, public markets had recovered their March losses, which may also have had a restorative effect on large private market transactions. Even at the early stage, however, there was a modest uptick in valuations.
The data show that, in May, investors began pouring into a handful of hot sectors, and a focus on bigger and more established companies caused big run-ups in valuations. Verticals with notable valuation spikes included fintech, IoT and marketing tech. Many of these spikes can be explained by one or two outsize deals which represented most of the month's activity in the space. For instance, Fundbox's $350M raise led fintech and Samsara's $700M Series F led IoT.
It is an understatement to say that VC was lopsided in May. In California, $9.3B was invested for the month, for which $5.6B came from just 10 deals. So, while the May uptick was certainly meaningful, the benefits accrued disproportionately.
Q2 has also seen a record amount of convertible debt issuance, including $22B for tech alone. Contributing factors in this arena have been low interest rates, stock market volatility, and perhaps an effort to expand war chests for an incipient M&A boom.
Phase 4: The June slowdown
The first 10 days of June witnessed a sharp slowdown in deal activity and capital investment. Contemporaneous events such as protests and civil strife, along with the revelation that Covid cases were reaching new highs in many of the regions that were the earliest to reopen, may have put a pause on many deals in progress.
June has seen a near-absence of deal activity for many frontier tech verticals, including mobility, autonomous vehicles and AI/ML. Earlier during the pandemic, funding for these companies was likely the result of negotiation processes that predated Covid's landfall in the US. But now with a more volatile environment facing existing portfolio companies, VCs have quickly shifted to more risk aversity on new investments. It doesn't help that there was so much check writing in May, leaving little backlog for more activity in June.
It remains to be seen whether this is an anomaly; oftentimes, one or two $1B+ deals will drive up a month's total investment figure, and it might be a function of bad luck that no such deals have occurred in June. But it also seems plausible that the market is truly signaling that investors are going to wait and see what the rest of summer brings before getting back in the game.
Private markets are anything but predictable, but at SVB we have an unparalleled lens into what players across the ecosystem are thinking. It is perfectly normal to have a sense of confusion and uncertainty. If you want to learn more about our perspective and how we can help you thrive as a founder, investor or tech executive, let's connect.
State of the Markets. Learn more
The Future of Robotics. Learn more