How to hustle to build a startup
John Tabis has a tip for any would-be entrepreneur: If you can't sell to your mom, try another line of business. Altogether, Tabis and his co-founder raised $13,000 from their friends and family to launch The Bouqs Company, which delivers fresh-cut flowers from eco-friendly, sustainable farms to doorsteps nationwide.


Find a complementary partner


Selling flowers online is a cut-throat business with many established competitors. In The Bouqs Company's case, the secret to success is a partnership between Tabis and college friend Juan Pablo Montúfar, who is a third-generation flower farmer in Ecuador. The duo played in a 90s Los Angeles cover band in college; Tabis sang and Montúfar played guitar.
Today, they are partners again. They reconnected after Tabis, who had brand strategy jobs at Bain and Disney, grew attracted to the venture-capital world. Montúfar was in Ecuador helping run the family's rose farm on which he was raised. He was frustrated by supply-chain challenges that often left farmers waiting months to be paid. So, says Tabis, "we combined his supply chain chops with what I saw as a really strong brand opportunity to build something really cool."


Solve a thorny problem


The Bouqs Company focuses on creating a direct connection from the farmer to the consumer. To cut out the middle layers, The Bouqs Company deploys technology right at the farm. "When you place an order, we route that order to a farm network around the world, which represents about 1.8 billion stems of production per year. That farmer will cut, prep, package and deliver the flowers directly to you," he says.


Show some hustle


Even with a supportive family and a rose farmer for a co-founder, hacking the traditional flower supply chain, as Tabis calls it, is not for the faint-hearted. It's a very low-margin business buffeted by labor, environmental and global transportation challenges. Needless to say, it was a hard sell to convince investors.
The Bouqs Company's co-founders took the approach that even without a lot of capital, they had other valuable, intangible assets. "You need to create a product that people care about so that it grows on its own, and that only requires two things - a real good story and hustle." As an example, Tabis wrote 2,700 individual emails asking people to support the new company.
"Thankfully, for me, my ego has never been super bruisable, so while it did take an emotional toll, you have to be comfortable and willing to get 120 nos to get one yes," he says. "The biggest thing you can control is pure drive and obstinacy."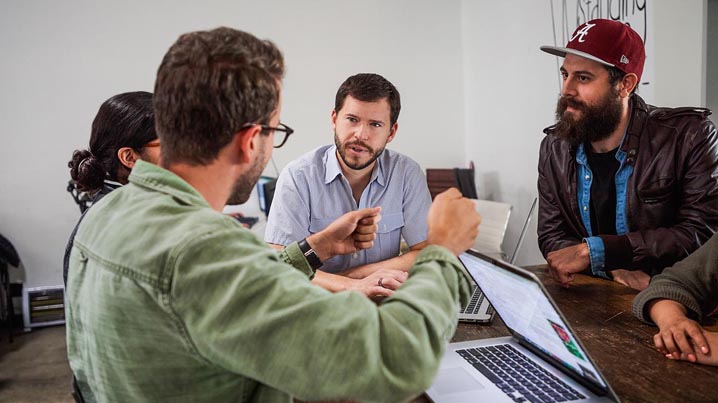 If you can't convince your mom, you're not going to convince a client… Thankfully, my ego has never been super bruisable.
John Tabis
Founder and CEO of The Bouqs Company
Pick a bank partner ready for the climb


It worked. The Bouqs Company closed a $24 million Series C round in early 2017. Growing a business is like climbing a mountain, only "to look up and see there's another peak," Tabis says. After securing the Series C round, he says it was time to find a new bank. He chose Silicon Valley Bank. "SVB is the gold standard, and that this is where you go if you're seriously building a big, world-changing business," he says.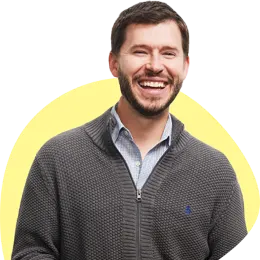 John Tabis
CEO and Founder, The Bouqs Company
Let's Get Started
Are you an innovator seeking a bank partner to help you move your big idea forward?
Contact Us