A vintage business: Building a family legacy through innovation
When Bill Harlan arrived in Napa Valley 40 years ago, he turned more than a few heads with his intention of creating a winegrowing estate that would become a "First Growth of California." Since that time, Harlan Estate's wines, which purely translate the character of the vineyards in the western hills of Oakville, have joined the company of the finest vintages from the most important regions around the world.


Promontory's 200-year plan evolves


Driven by a 200-year plan that encompasses not merely multiple generations but centuries, Bill and his family have more recently undertaken an innovative project whose seeds were planted decades ago. It began when Bill discovered a little-known, mostly wild territory that had remained virtually untouched since the early 1900s. Bill was finally able to acquire this property in 2008. Soon thereafter, he and his son, Will, along with their team, headed by Director of Winegrowing Cory Empting, began cultivating vineyards on the sides of this untamed valley, which is hidden behind a promontory between Oakville and Yountville.
At Promontory, which takes its name from this concealing ridge, Will, 31, and the team are growing grapes not only on steep slopes of volcanic soil and sedimentary rock — both congenial to viticulture — but also on a completely untested soil type composed of metamorphic rock. This metamorphic rock was formed by the pressure generated by two small seismic faults on the property.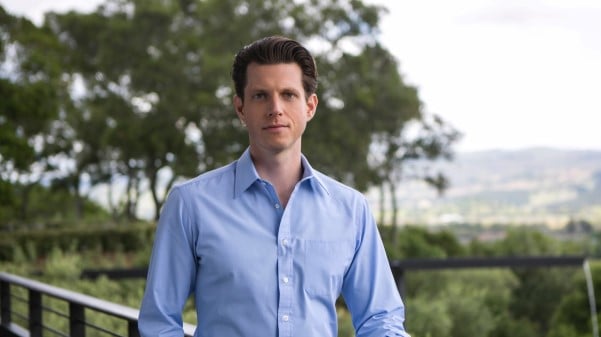 SVB's knowledge and willingness to put relationships first and embrace a vision that wasn't always clear to others are amazing qualities to have in a partner.
Will Harlan
Promontory
Unorthodox methods yield results


"This is a place that my dad discovered as he was looking for vineyard land in the hillsides," Will says. "To have this completely unknown soil gives us the chance to produce something that maybe hasn't been produced before. On the other hand, it's a big risk."
Will and his team quickly learned that what has been working for decades at Harlan Estate, less than a mile and half away, would not necessarily serve in this territory's unique environment. The first vintage from Promontory, 2008, has never been sold. "It forced us to completely rethink how we approached our winegrowing," Will says. Yet these unorthodox farming methods have yielded results as unconventional as the site itself. Visitors to Promontory pay $200 per person for tastings, which take place before the dramatic vistas that surround the winery, which has been described as a place where beauty meets utility.


SVB puts relationships first


After Bill traded a Bay Area real-estate career to build Harlan Estate, he sought out Silicon Valley Bank as his banking partner. Will recalls that when his father first met SVB, "his idea of creating a 'First Growth of California' seemed pretty crazy. SVB's knowledge and willingness to put relationships first and embrace a vision that wasn't always clear to others are amazing qualities to have in a partner."
Building business relationships is vitally important to SVB and the Harlans. The bank's Wine Division regularly introduces innovation-economy founders and executives to the winery. It's a successful partnership: SVB clients get access to a special wine experience and Promontory may find new patrons.

Partners with a long-term vision


Will says he appreciates the bank's collaborative nature, and he sees parallels between his family's multigenerational wine business and the tech world's penchant for disrupting the status quo.
"We have to evolve; we can't stagnate," he says. "Promontory enables me to be part of creating something on my own — and be a part of creating the family's long-term vision."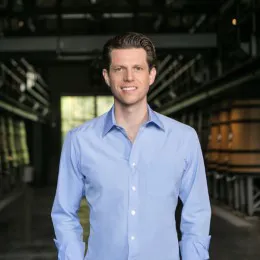 Headquarters
Oakville, CA
Let's Get Started
Are you an innovator seeking a bank partner to help you move your big idea forward?
Contact Us