How to launch a sustainable business
Irving Fain is an entrepreneur to his core. The kid who once bought and resold miniature plastic animals to classmates at a mark-up now is CEO and co-founder of urban farming startup, Bowery Farming.
We're not talking window boxes. Rather, Bowery Farming uses precision farming techniques, data analytics and automation to grow fresh produce in a completely controlled environment using no pesticides and 95 percent less water than traditional agriculture. Its "farms" are located in warehouses less than 10 miles away from company offices in Manhattan, and their greens are available at local grocery stores and restaurants.


Optimize your processes


After a stint at CitiGroup, Fain built IHeartRadio for ClearChannel and co-founded a marketing analytics' startup. He came up with the idea for Bowery Farming after seeing the potential of technology to automate agriculture. "I'm a big believer in technology's ability to solve hard problems," he says. "And you need risk-takers."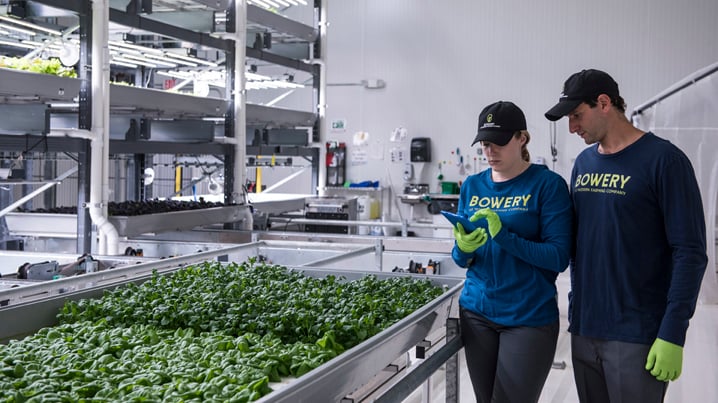 I am a big believer in technology and the innovation economy, and its ability to solve hard problems.
Irving Fain
CEO and co-founder of Bowery Farming
Bowery Farming has developed proprietary software to collect plant data to grow healthier crops in less space. At the warehouse, they can grow 100 times more greens than a traditional outdoor farm using the same amount of space – and because they're located closer to consumers, there is less waste in distribution.


Empower your team


Digital age farming is multi-disciplinary. At Bowery Farming, agricultural scientists work alongside machine-learning specialists. Says Fain, "We're working on something that is very meaningful to everybody at Bowery, and we're also working on something that's technically very challenging."
Fain says his chief task as CEO is to prioritize the next steps for a fast-growing company that is attempting to revolutionize centuries-old agricultural practices. "As a CEO, one of your jobs is actually to set the high-level direction for the company, and make sure you're bringing in people who are capable of executing those priorities on their own."


Choose a bank that makes you a priority


Fain says Silicon Valley Bank has been an indispensable partner on the startup journey. "SVB is committed to working with you through every stage, and they have an innate understanding of each stage – which is an enormous asset," says Fain. He adds, "They care about the company, they care about us and they care about making us successful."
Build a Sustainable Business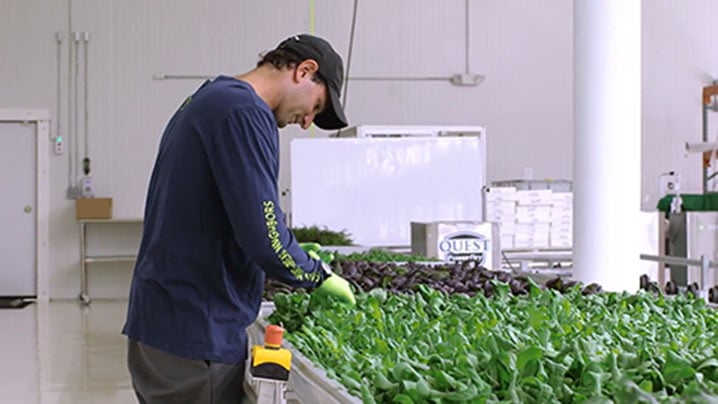 2 min watch
September 26, 2017
Share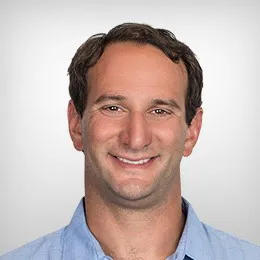 Irving Fain
CEO and Co-Founder, Bowery Farming
Headquarters
New York, NY
Let's Get Started
Are you an innovator seeking a bank partner to help you move your big idea forward?
Contact Us