Renewable energy storage for the world's renewable energy infrastructure
About ESS
SVB is excited to share the
ESS success story
, a company that designs and builds cost effective, environmentally sustainable batteries for long-duration commercial and utility-scale energy storage applications.
The bold idea
For decades, scientists around the globe have worked to develop technologies that store power affordably, reliably and ecologically so the world could move away from fossil fuels. Engineer Craig Evans and chemist Julia Song — coworkers in the fuel cell industry — witnessed an increasing demand for non-lithium-ion energy storage systems for industrial and utility companies.
In 2011, they began product development in their garage in suburban Portland, OR, eventually homing in on iron flow battery storage technology that used affordable, widely available iron, salt and water to store energy gathered from wind, solar and other renewable sources.
Complex technology research and development is a long process. ESS Inc. needed strategic partners that believed in its mission and business case for product delivery.
The partnership
By 2017, ESS Inc. had acquired influential investors to support its energy storage technology, including Pangaea Ventures and chemical powerhouse BASF Venture Capital. In 2018, ESS Inc. engaged with SVB climate tech experts who understood its long-term business strategy and complex landscape.
Working with a strong financial partner that understands our business, the challenges of clean tech and the imperative of climate change was essential to ensuring ESS had the resources we needed to commercialize our iron flow technology.
Eric Dresselhuys, CEO, ESS, Inc.
The solution
SVB came through with loans at key points during product development, including:
$2 million early-stage growth capital loan in 2018, after BASF's commitment provided sufficient liquidity and demonstrated trust in ESS Inc.'s technology
$5.5M additional loan post series C to strengthen balance sheet and continue to fund growth
$20 million bridge loan made jointly with SVB Capital in August of 2021, which ESS Inc. repaid in October when it was able to access more than $300 million in new capital and de-SPAC
The impact
ESS Inc. strategic partnerships enabled the company to move into bigger and better facilities; hire more than 50 engineers and business professionals; and ink their first commercial sales agreement.
In March of 2022, ESS Inc. announced the expansion of its operations into Europe as those countries moved to meet UN climate goals, accelerate adoption of renewable energy and reduce dependency on fossil fuels. As the rest of the world strives to transition to solar, wind and other renewable energy sources, ESS Inc. is ready to meet its needs — and SVB, in turn, is ready to help support its success.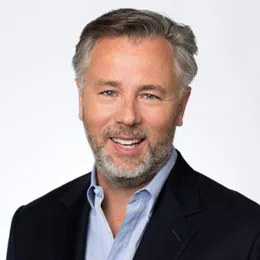 Eric Dresselhuys
CEO, ESS, Inc.
Headquarters
Wilsonville, OR
Company Size
225+ employees
Goal
Accelerate global decarbonization by providing safe, sustainable long-duration energy storage that powers people, communities, and businesses with clean, renewable energy anytime it's needed.
Industry
Climate Tech and Sustainability; Long-duration Energy Storage
SVB Solution
SVB growth capital loans and bridge loan with SVB Capital
SVB Climate Technology & Sustainability
Discover how SVB supports creating positive environmental change.
Learn more
The Future of Climate Tech 2022 Report
The latest edition of our report analyzes venture investments, exit trends and emerging technologies that offer hope for a sustainable future.
Insights to inspire you
---
Read insights and stories from industry experts to help as you work to accelerate your company's growth.