Aerospace technology makes autonomous driving safer
About AEye
SVB is excited to share the
AEye Inc.
success story, the premier provider of next generation light detection and ranging (LiDAR) sensing systems for automotive, trucking, intelligent transportation systems, rail and beyond.
The bold idea
Optics engineer Luis Dussan, a 15-year veteran of the US aerospace and defense industries, developed sensors for fighter jets. When automotive manufacturers began testing driverless car systems in the early 2010s, Luis saw potential in using laser light pulses to generate a three-dimensional view of the road that would help address performance and safety concerns.
In 2013, he and his co-founders launched AEye to create a LiDAR sensing system to support safer autonomous driving.
The partnership
AEye needed capital while its scientists and engineers developed the system and leaders worked to secure contracts with major automotive original equipment manufacturers (OEMs).
SVB's bid on AEye's first capital raise, in 2017, wasn't selected. But in 2019, after AEye closed its $40 million Series B, SVB won with a $4 million growth capital term loan and a $5 million revolving line of credit.
Then, early in 2020 as AEye was working to raise a $20 million bridge financing in an increasingly crowded field, the pandemic lockdown hit. As the world ground to a halt, the bridge reached only $10 million, and the OEM relationships company leaders had hoped to turn into contracts went silent.
Low on cash, AEye had about six months of runway left. Meanwhile, its $4 million debt with SVB was two months from amortizing.
SVB provided AEye with a critical bridge loan that gave us the latitude to continue scaling the company as we awaited the closing of our de-SPAC transaction. They're a partner we know we can rely on when it counts the most.
Robert Brown, CFO, AEye Inc.
The solution
AEye responded aggressively, slashing expenses and focusing on R&D and its new product launch.
Meanwhile, SVB stood by its reputation as a rational and patient lender, declining to call the loan and offering a six-month principal debt deferral program that allowed AEye to conserve hundreds of thousands of dollars per month.
The impact
Later that year, as pandemic fears eased, AEye signed a deal with Continental, one of the world's largest Tier 1 automotive suppliers.
And in April 2021, SVB provided a $10 million bridge loan, again showing its patience and flexibility as AEye worked toward an opportunity to de-SPAC and go public. A few months later, the company announced a merger with CF Finance Acquisition Corp. III that raised approximately $200 million in equity.
The market for autonomous driving technology is still developing, but AEye is emerging as a leader. Named by Fast Company as one of the World's Most Innovative Companies for 2022, its 4Sight Adaptive LiDAR platform is equipping Continental's automated and driver assist systems to handle complex traffic and adverse weather. The companies expect major auto manufacturers to adopt it within the next few years.
AEye is also developing applications for aviation, drones, industry and sees growth accelerating over the next several years.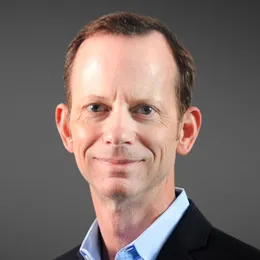 Robert Brown
CFO, AEye Inc.
Company Size
100 employees
Goal
Create sensing and perception systems that ensure the highest levels of safety for autonomous driving, even in the most challenging situations.
Industry
LiDAR sensing systems for automotive, trucking, intelligent transportation systems
SVB Solution
$4M growth capital term loan, $3M revolving line of credit and $10M SPAC bridge loan.
SVB Climate Technology & Sustainability
Discover how SVB supports creating positive environmental change.
Learn more
The Future of Climate Tech 2022 Report
The latest edition of our report analyzes venture investments, exit trends and emerging technologies that offer hope for a sustainable future.
Insights to inspire you
---
Read insights and stories from industry experts to help as you work to accelerate your company's growth.