Innovating a cutting-edge surgical tool
About Activ
SVB is excited to share the
Activ Surgical success story
, a medical device company pioneering collaborative surgery with intelligent scopes and robots that are able to see what humans cannot.
The bold idea
Peter Kim, M.D., knew it wouldn't be easy to finance his company's idea for improving digital surgery. In medtech — a challenging market where regulatory and reimbursement barriers frequently cause expensive delays — a new device must be truly groundbreaking to make it.
But Activ Surgical's technology was too promising to ignore: a hyperspectral imaging module that can seamlessly interface with existing endoscopes, transforming them into super scopes. This technology has the potential to dramatically improve outcomes within the current practice of minimally invasive surgery, and perhaps, more importantly, it can form a foundation on which digital and robotic surgery can make their next leap forward. The challenge: Convincing a financial partner to see its potential.
The partnership
Both Bill Sideris, relationship manager, and Ethan Sivulich, a credit analyst, with Silicon Valley Bank's Northeast medical device and healthtech practice team, understand the challenges facing companies in this space. They were impressed by the new technology's potential and the Activ team's transformational vision.
"There are plenty of promising companies developing specialized imaging or guidance modalities to improve outcomes in specific procedures," Bill said. "But what was intriguing about Activ's technology was its truly expansive potential to improve the entire field."
Bill, Ethan and their SVB colleagues went to work.
We've relied on SVB as our banking partner for years, and we were very pleased with the runway capital solutions they provided to take Activ to the next level. SVB knows us, the industry and our business.
Todd Usen, Chief Executive Officer, Activ Surgical
The solution
In addition to supporting Activ from its earliest days as their banking partner, the team at SVB tailored a debt solution that scaled with the company's progress. SVB initially provided the company with a $2.5 million term loan tranched to certain regulatory and clinical milestones, followed by an upsize to $4 million.
The impact
SVB's debt capital provided the company with enough runway to complete its development milestones and close a very successful Series B raise. Activ is now well positioned to bring ActivSight™ into operating rooms across the country and take the next step in realizing the technology's full potential.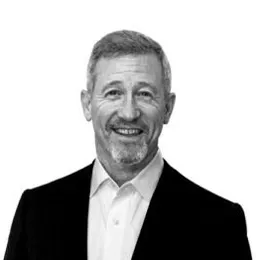 Todd Usen
CEO, Activ Surgical
Headquarters
Boston, Mass.
Company Size
32 employees
Goal
Pioneering the future of collaborative surgery with intelligent scopes and robots that see what humans cannot see.
SVB Solution
$6.5 million in financing with debt capital solutions. Growth capital facility, senior line of credit, credit card program and revolving line of credit.
Life Science and Healthcare
Discover how SVB supports life science and healthcare companies at all stages of growth.
Learn more
Insights to inspire you
---
Read insights and stories from industry experts to help as you work to accelerate your company's growth.