State of the Wine Industry Report 2020
2020 OUTLOOK
THE US WINE INDUSTRY WILL BE CHALLENGED OVER THE NEXT FIVE YEARS
Rob McMillan, EVP and founder of Silicon Valley Bank's Wine Division, writes one of the wine industry's most authoritative annual reports that assesses current conditions with street-level intelligence and provides a unique forecast based on micro- and macroeconomic and behavioral trends.

In this report, Rob suggests that we are in the midst of a consumer reset, which requires every winery to reimagine how they sell and market wine. The early results tell us there are winners and losers today, with about 25 percent of the business struggling while the upper quartile of wineries is delivering record years.

"Boomers are not your target for growth given that the last of the cohort will hit normal retirement age in 10 years. We are slow to evolve as an industry and must solve for the young consumer, who has different values."

"There are solutions, but hoping millennials will adopt boomer values as they age — and, as a result, move away from spirits and gravitate to wine — just isn't a sensible business strategy."
NEW! HELP INFORM OUR 2021 STATE OF THE WINE INDUSTRY REPORT - TAKE THE SURVEY
During this challenging time, information and data is even more critical to the industry. The survey is open through October 30.
Forecasts for 2020:
Acute oversupply will allow for better-quality juice in lower-priced bottles, which will improve value and may provide an incentive for some millennials to become more consistent wine buyers.
The oversupply will lead to vineyard removals — and fallowing in some cases — and reduced returns for growers.
Grape and bulk prices will stabilize at lower levels than we've seen in the past five years. It will be well beyond 2020 before we see grape prices stabilize.
Baby boomers are moving into retirement and declining in both their numbers and per capita consumption, while millennials aren't yet embracing wine consumption, choosing to stick with spirits or abstain altogether.
On the other hand, millennials represent the wine industry's largest opportunity.
Premiumization is nearing its apex as a trend, indicated by the decline in total wine sales volume, the decline in premium wine growth rates and the difficulty in passing price increases on to consumers.
We have entered a period where the cumulative negative messaging about alcohol and health is impacting demand from young consumers. They have stalled in growing their wine preference, leaning instead toward premium spirits and craft beer.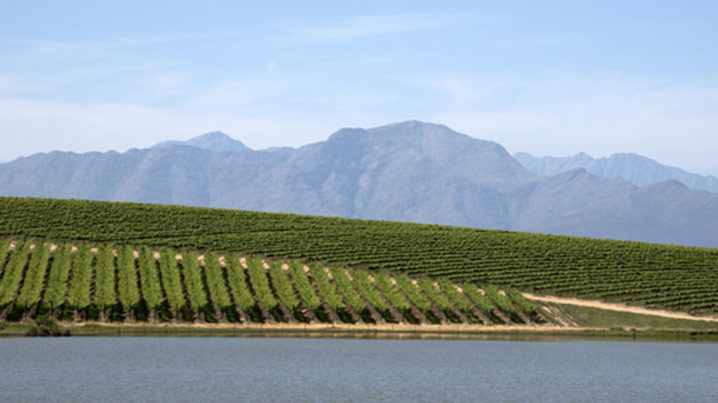 In this 19th annual State of the Wine Industry Report, Rob McMillan finds that the wine industry is past the tipping point and starting a phase of declining growth in volume. The lack of engagement by the youngest consumer is both the greatest concern and greatest opportunity. Wine companies with the best management teams are still performing well, but in this era of diminishing demand by volume, any growth is coming at the expense of other wineries.
The solutions are apparent. We need to address the important attributes of the new consumer, which vary substantially from those of the boomer cohort, which has driven growth in wine for the past 30 years. We have to market and sell wine with evolved messaging. And we must change the direct-to-consumer model, which depends on the consumer coming into your winery. What other industry requires their customer to come to the factory to purchase a product?
DOWNLOAD Now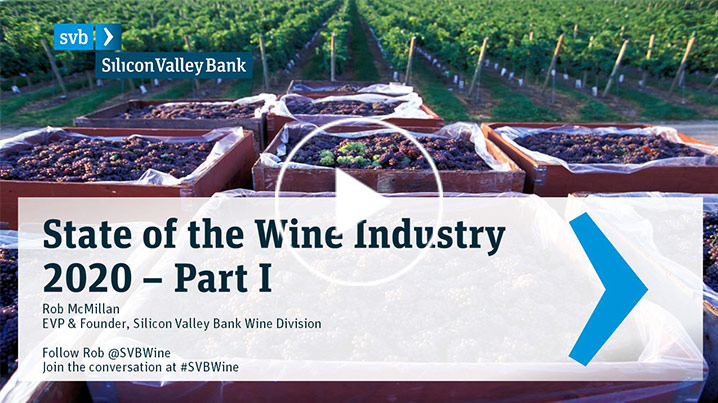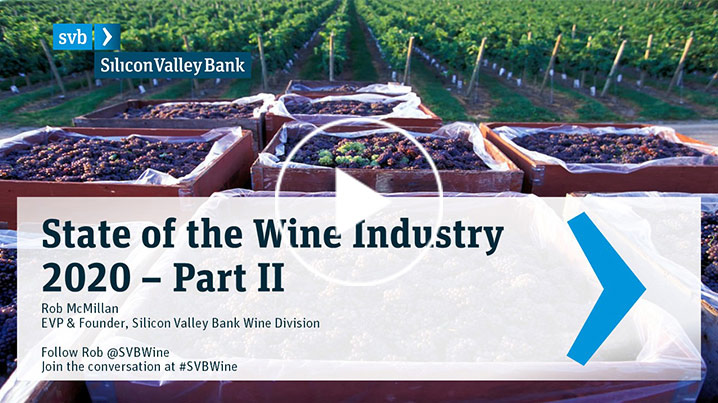 HOW WAS YOUR YEAR?
There are winners and losers, with nearly a quarter of the industry still reporting a record year while another 25 percent of wineries are reporting increasingly difficult times.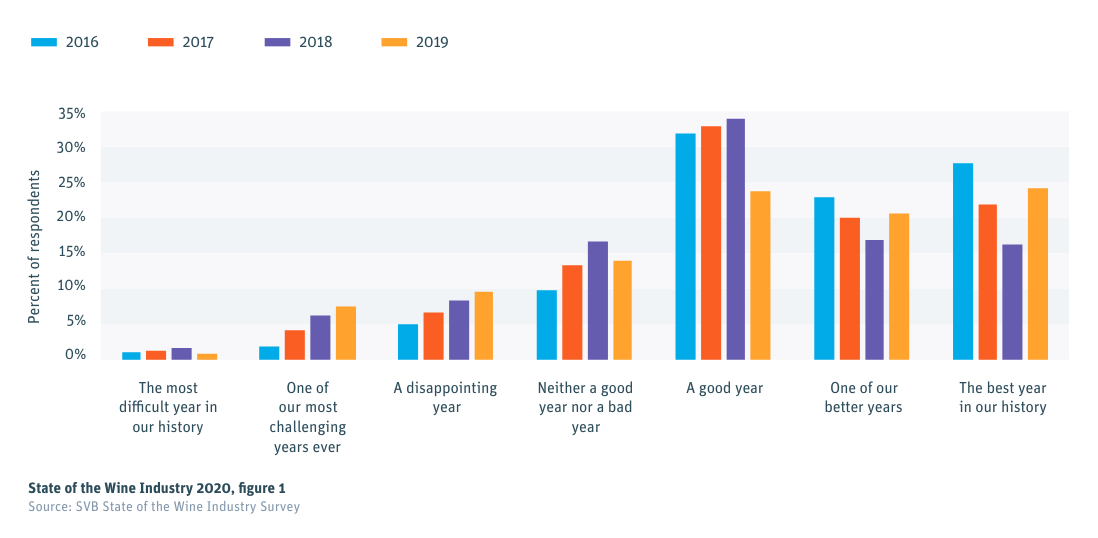 TRENDS OF INDUSTRY SENTIMENTS
(Total "Positive" responses to each category minus total "Negative" Responses to each category)
Despite resilient performance, the mood and sentiment of the industry has shifted decidedly into negative territory, with 49 percent of winery owners now expressing a pessimistic view of future conditions.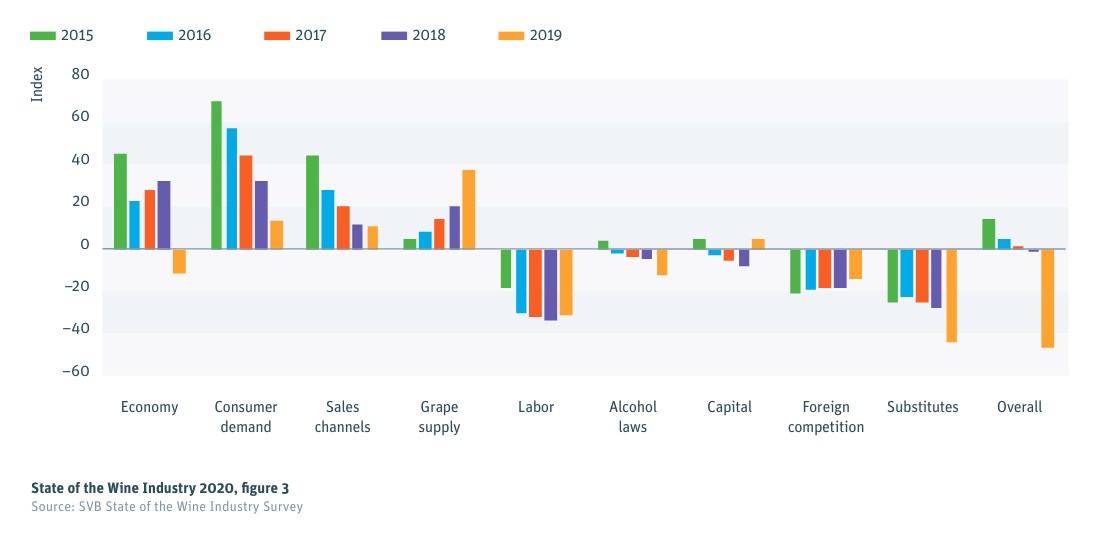 WINE GROWTH BY VOLUME
On- and off-premise depletions have turned negative in volume, according to wholesale depletion information.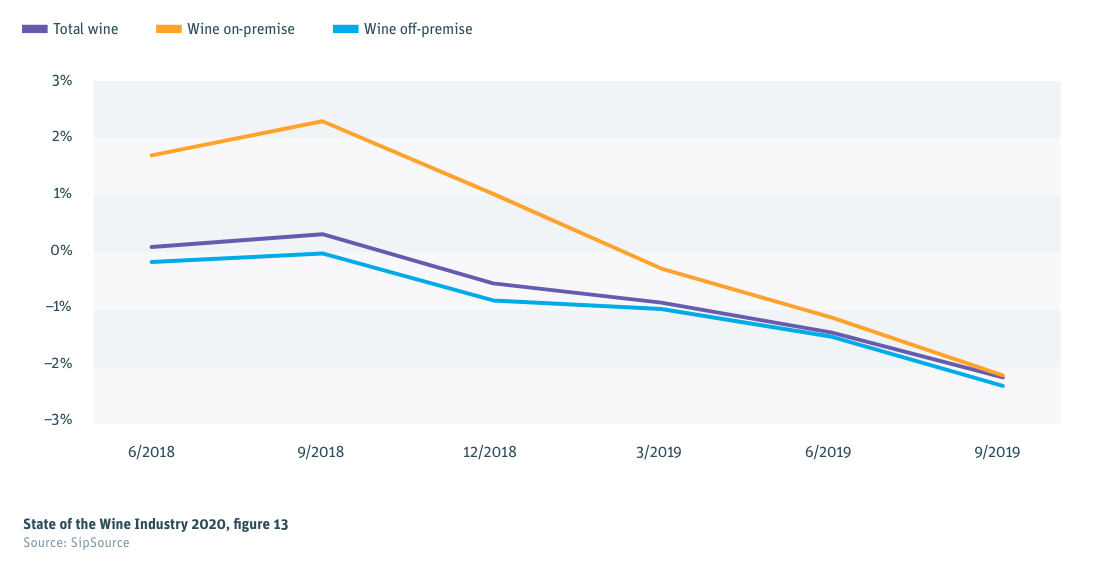 VARIETAL GROWTH RATE AND SHARE OF MARKET
Chardonnay, red blends and pinot noir, among others, have trended negative. Wines with lower alcohol content and lower price tags, such as sparkling wines, rosé and sauvignon blanc, are still trending positive.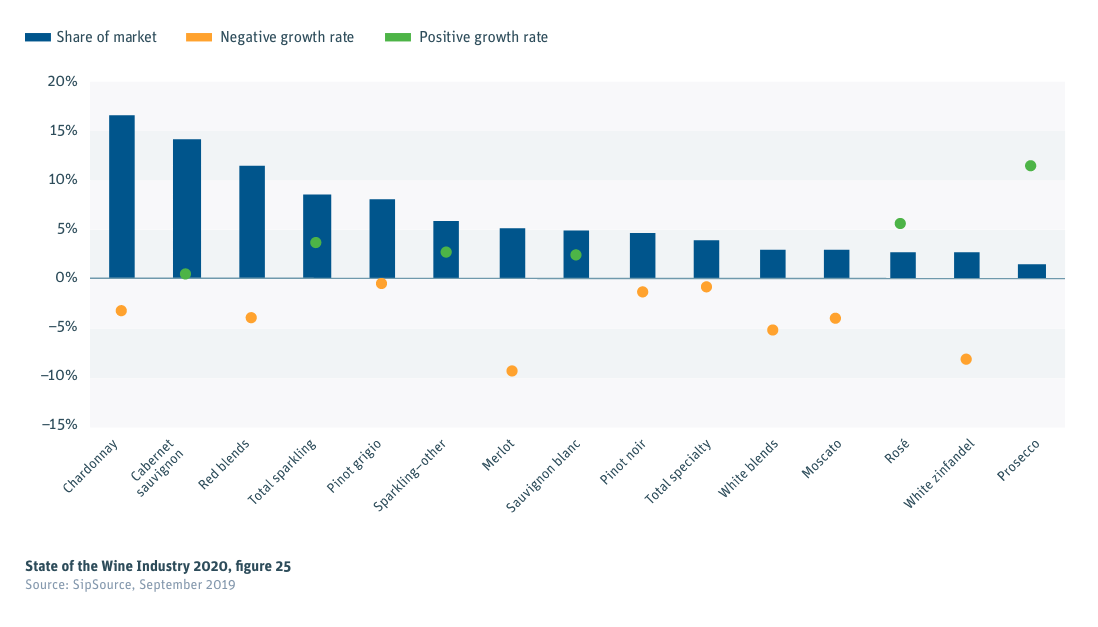 About SVB Wine Division
Silicon Valley Bank's Wine Division
Founded in 1994, SVB's Wine Division offers financial services and strategic advice to premium vineyards and wineries. With one of the largest banking teams in the country dedicated to the wine industry, SVB's Wine Division has offices in Napa and Sonoma counties and primarily serves clients in the fine wine–producing regions along the West Coast of the United States.

Learn more at www.svb.com/winedivision.