Startup Banking
Designed for the ambitious.
Make Next Happen Now. In the world of innovation and change, you define what comes Next.
Early Stage Practice
From Seed to Series A, great companies start with us early. We understand the equity-backed, high-growth ecosystem, and have built a bank to serve you.
















*All companies above are independent third parties and not affiliated with SVB Financial Group.
Jump start your business
The banking, tools and access to help you reach your next round faster.
Deposit Solutions
Build a personalised investment strategy with SVB's tailored cash deposit solutions.
Payments
Pay suppliers easily, no matter their location. Choose from a variety of payment options to work best for your business.
Cards
Plastic and virtual cards help manage expenses and control spending. Improve cash flow with up to 56 days between payment and card billing statement.
Make your money work for you
Get a competitive return on your deposits. To get our latest rates, please check
here
.
Exclusive Offers for SVB Clients
SVB clients save with handpicked tools and discounts from providers at the centre of the tech ecosystem. Get the banking, tools and access to reach your next round faster.

Salesforce
50% off Salesforce Essentials.

Google Cloud
$10K to $200K in
Google Cloud
credits

Amazon Web Service
Up to $100K in AWS Activate Credits

BlueJeans
Up to 65% in Discounts

HubSpot
30% off HubSpot's growth software for 1 year.

JustReachOut
20% off 6 months of JustReachOut PR platform

Zendesk
Zendesk Suite Free for 6 Months.

Zoom
20% Off All Zoom Services
50+
Years collective experience of working with thousands of pre-Series A companies and founders
Our UK and EMEA Early Stage banking team is made of former founders and investors, along with expert bankers. Together, we offer a unique client experience that provides insights, support, connections and much more.

Head of Early Stage Practice
Glen is the Head of the EMEA Early Stage Practice team and works with tech and life science entrepreneurs to help increase their chance of success and support their scale and growth.

Director, Early Stage Practice
Ex-founder with 10+ years tech banking experience, Alex has worked with companies from concept to over £100m turnover, from early stage growth to venture debt.

Vice President, Early Stage Practice
One of the foundational hires at SVB UK, Dom combines a wealth of experience of the SVB platform and early stage technology companies.

Vice President, Early Stage Practice
Lauren is a senior specialist and focuses on consumer tech. Passionate about supporting founders and mentors several from under-represented backgrounds.
Focus
We specialise solely in the Innovation Economy. It's what we've done for nearly 40 years. It's what we know. Start with us. We'll take you from Ambition to Beyond Imagination.
Connections
With nearly 40 years in the industry, we are well connected to key players in the tech ecosystem with experience in supporting companies from start up to unicorn status.
What we do:
Leverage our relationships with VCs, Accelerators & Investors



Founder and investor networking events



Corporate connections



International businesses seeking tech partners
Knowledge
Growing a start-up is hard work. And there's a lot of specialist knowledge involved. In addition to our experts, we've curated a set of content programmes that will support you through your key milestones.
What we do:
Practice advice and insights about growing your startup



Webinars with experts



Regular "Meet the Investor" VC sessions
Network and access to help reach your next round faster
We understand the equity-backed high-growth ecosystem and have built a bank to serve you.




*All companies above are independent third parties and not affiliated with SVB Financial Group.
Banking services to help support your business goals
SVB offer financial and banking services to help, as you capitalise on business opportunities, manage cash flows and access global markets.
Treasury Services
Manage your growing transactions and payment requirements with banking and treasury services designed to support fast-moving companies, with a payments infrastructure to help drive business and manage risk from international transactions.
Global Payments and Foreign Exchange
Get access to efficient and secure transaction services that can handle international payments and help support your global revenue growth goals. Leverage tailored strategies to manage currency exposure & volatility.
US Expansion
For businesses operating in the UK or Europe, US expansion is often a top priority. The US is the largest commercial market in the world and the global leader in venture-backed financing.
Guidance from real people with real-world know-how
Opportunities to connect with investors, customers and talent to help your company grow.
Early Stage Founder Workshops
A series of workshops aimed at maximising the effectiveness of founders in early stage companies
Sector Specific Expertise
Tailored guidance where it matters and relevant to the industry you are operating in.
Meet investors and like-minded founders at our local networking events and webinars.
Learn more
VC Intel and Connectivity
Long established contacts with VCs & Accelerators where we can facilitate introductions and connections.
Provide US domiciled banking and Insights and connections throughout the US market to aid your expansion goals.
Learn more
Data and insights that fuel your growth
Our experience, network, and data give us a unique point of view of what's driving innovation.
"Working with Silicon Valley Bank has given us an unfair advantage."
---
James Henderson
Founder and CEO at Zephr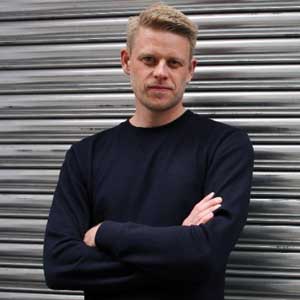 We help support businesses at every stage
---
With over 35 years of experience, SVB has products, services and deep expertise that can help support your business as you strive to reach the next stage of growth.

Startup Banking
---
Core banking and financial services whether you are an early stage startup or scaling to Series A.

Banking and financial services for managing cash flow and helping you gain traction to meet key milestones for Series B rounds and beyond.

Corporate Finance
---
Comprehensive banking and financial services to help your company scale, go global or plan for a buyout.