State of the Markets

Q3 2020
A SCATTERED RECOVERY IS TAKING SHAPE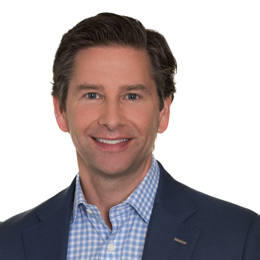 To say the world has been shaken in the past four months is an understatement.
The Great Lockdown caused a global output shortfall of $12.5 trillion. Governments have reached deep into their coffers to inject relief into shocked economies. We've seen companies bolster balance sheets via debt issuance and trim expenses, including layoffs.
Like many early recoveries, this is a time of contradictions. Growth rounds continue as the late-stage has restored momentum; early-stage companies and small GPs have faltered. Certain sectors are hotter now than ever before; countless others have faced headwinds. The tech IPO window has cautiously reopened, whereas the healthcare window never closed.
As we know, and has become increasingly apparent in recent months, innovation touches every aspect of our lives, revealing an even greater need for inclusivity and diversity in the innovation economy. In this report's Social Impact section, the data describes the lack of diversity among tech companies and venture capital investors and trends around investing for social impact. The gaps are glaring, and we all need to take a more active role to close them.
-Bob Blee, Head of Corporate Finance, Silicon Valley Bank
Macro - Global Economy on Unstable Footing
---
Comeback Season?
After the worst Q1 in history, equity markets have roared back to nearly pre-COVID-19 levels. The S&P 500's performance in Q2 marked the best quarterly return since 1998, when markets soared following the summer crash driven by events in Russia and Asia. While markets have recovered, the economic outlook remains bleak. The International Monetary Fund (IMF) estimates a cumulative loss to the global economy of $12.5T over the next two years due to the Great Lockdown — rivaling the size of China's and Euro Area's GDP1. This lost output brings into question the robustness of the markets' recovery.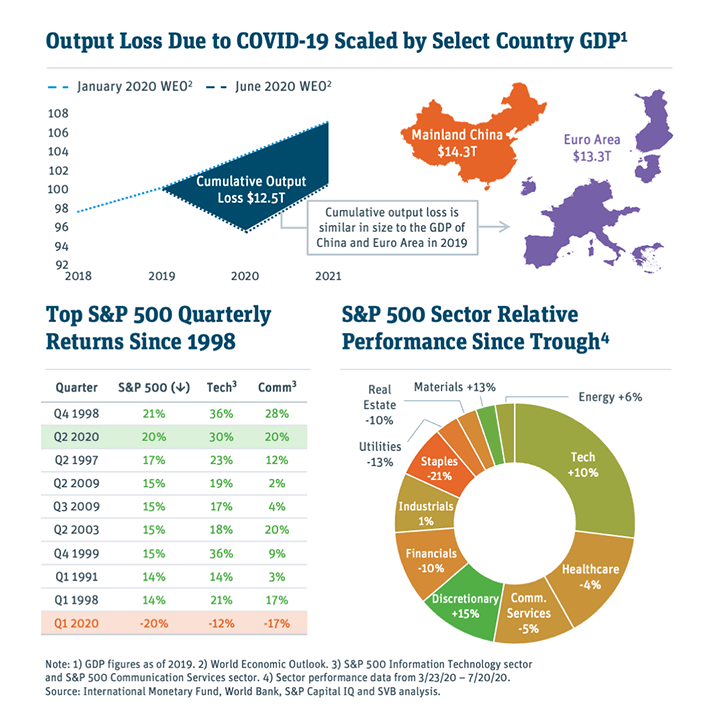 ---
Relief Flows into (Parts of) the Economy
In the face of a $12.5T hit to global GDP output, governments around the world have responded by introducing historic stimulus measures. Approximately $11.0T has flowed into the global economy, though the lion's share has gone to advanced economies. Stimulus received by emerging and low-income economies has, by contrast, been severely disproportionate to their economic damage. ​

This deficit could jeopardize the gains of certain innovation economies, most notably in India, Latin America, and Africa.
---
Layoffs Ripple Across Startups
Layoffs have swept the startup ecosystem — with some startups laying off thousands of workers or nearly all their headcount. As a result of layoffs and mandated remote work, employees in the U.S. have left expensive metros, causing rent prices to fall — especially in tech-centric San Francisco. Similar trends have also transpired overseas with London, the U.K.'s major tech hub, experiencing falling rents.​

Increasing adoption of distributed workforces could see emerging metros benefit from an influx of tech talent, which would have cascading effects on company formation, venture investment and the recycling of talent and capital.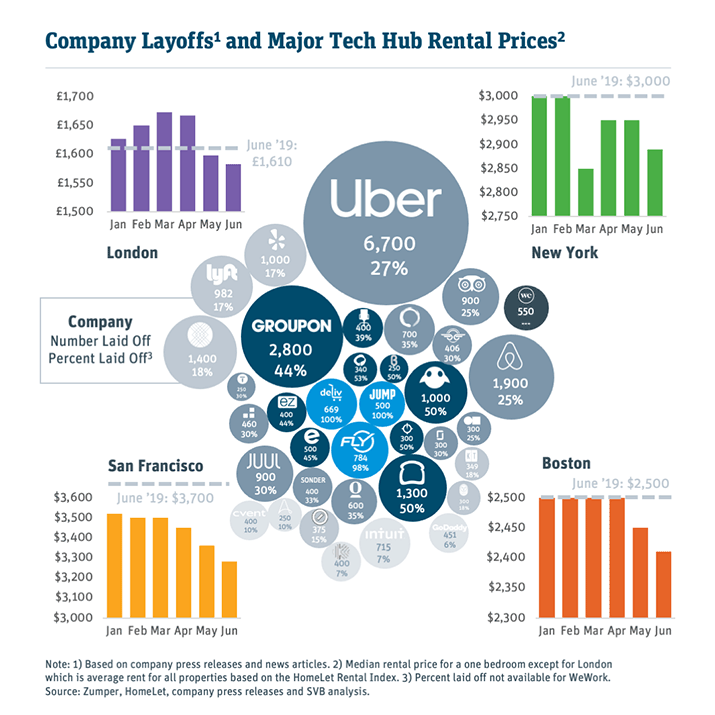 ---
Convertible Debt Spikes
The convertible debt market saw its best quarter ever with more than $57B of issuance in Q2. This pushed total first half issuance to $68B — outpacing 2019's full year total. Tech led the way with $22B of issuances as notable tech giants — some of which were recent unicorns — tapped the debt markets to add liquidity in size. After shutting down in March, companies raced to issue converts, and this trend only accelerated as credit spreads and equity markets recovered. Additionally, supply dynamics played a role, with low-leverage corporates tapping bond markets to shore up balance sheets.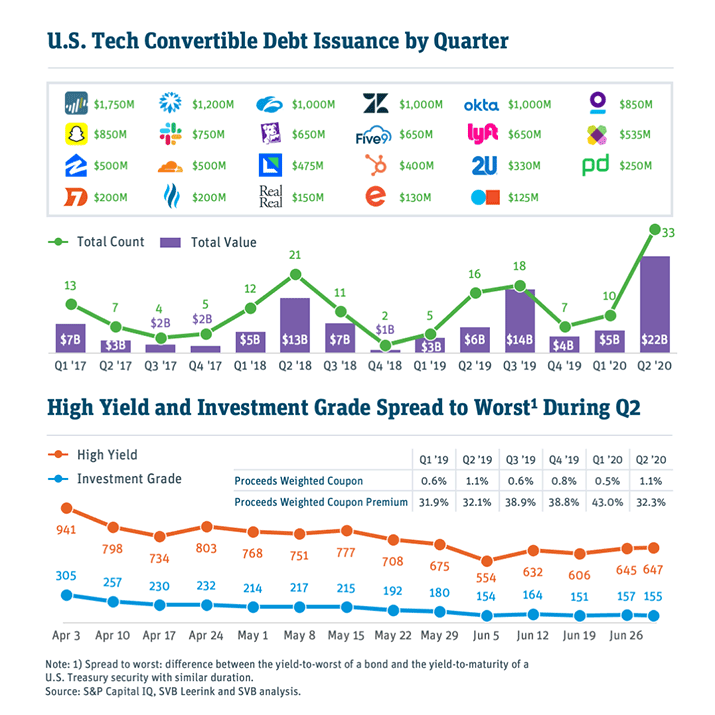 *Source: Atomico State of European Tech 2022

This material including, without limitation, to the statistical information herein, is provided for informational purposes only. The material is based in part on information from third-party sources that we believe to be reliable but which have not been independently verified by us, and for this reason, we do not represent that the information is accurate or complete. The information should not be viewed as tax, investment, legal or other advice, nor is it to be relied on in making an investment or other decision. You should obtain relevant and specific professional advice before making any investment decision. Nothing relating to the material should be construed as a solicitation, offer or recommendation to acquire or dispose of any investment or to engage in any other transaction.


Silicon Valley Bank, an authorized bank branch under the Bank Act (Canada).


SVB Financial Group UK Ltd is registered in England and Wales at Alphabeta, 14-18 Finsbury Square, London EC2A 1BR, UK under No. 5572575 and is authorised and regulated by the Financial Conduct Authority, with reference number 446159. Silicon Valley Bank and SVB Financial Group UK Limited are not licensed in Ireland to undertake banking business in Ireland or to undertake any other regulated activity in Ireland.


Silicon Valley Bank UK Limited is registered in England and Wales at Alphabeta, 14-18 Finsbury Square, London EC2A 1BR, UK (Company Number 12546585). Silicon Valley Bank UK Limited is authorised by the Prudential Regulation Authority and regulated by the Financial Conduct Authority and Prudential Regulation Authority (Firm Reference Number 543146).

© 2023 SVB Financial Group. All rights reserved. SVB, SVB FINANCIAL GROUP, SILICON VALLEY BANK, MAKE NEXT HAPPEN NOW and the chevron device are trademarks of SVB Financial Group, used under license.
Silicon Valley Bank Germany Branch ist eine Zweigniederlassung der Silicon Valley Bank. Silicon Valley Bank, eine Aktiengesellschaft nach dem Recht des U.S. Bundesstaates Kalifornien, mit Sitz in Santa Clara, Kalifornien, U.S.A. ist eingetragen beim California Secretary of State unter der Nr. C1175907, Vorstand (Chief Executive Officer): Gregory W Becker, Aufsichtsratsvorsitzender (Chairman of the Board of Directors): Roger F Dunbar. Silicon Valley Bank Germany Branch mit Sitz in Frankfurt am Main ist eingetragen im Handelsregister des Amtsgerichts Frankfurt am Main unter der Nr. HRB 112038, Geschäftsleiter: Dayanara Heisig. Silicon Valley Bank Germany Branch is a branch of Silicon Valley Bank.


Silicon Valley Bank, a public corporation with limited liability (Aktiengesellschaft) under the laws of the U.S. federal state of California, with registered office in Santa Clara, California, U.S.A. is registered with the California Secretary of State under No. C1175907, Chief Executive Officer (Vorstand): Gregory W Becker, Chairman of the Board of Directors (Aufsichtsratsvorsitzender): Roger F Dunbar.


Silicon Valley Bank Germany Branch with registered office in Frankfurt am Main is registered with the local court of Frankfurt am Main under No. HRB 112038, Branch Directors (Geschäftsleiter): Dayanara Heisig.