2019 Startup Outlook

UK Report
UK STARTUPS PLAN FOR GROWTH DESPITE BREXIT ANXIETY
UK startups are less confident than a year ago that business conditions will improve. Most say a split from the EU would have a negative impact on the UK innovation economy. Ongoing unpredictability is likely to affect access to talent, international trade and international capital. Still, innovation is moving ahead. A large majority of startups report healthy domestic fundraising and 2019 hiring plans. More good news: Women are moving into startup leadership positions. Looking ahead, we asked which technologies will have the most promise in a decade: UK startups say AI, digital health and life science.
Jump to Business Conditions | Public Policy | Hiring & Talent | Funding
Business Conditions
---
UK startups are realistic despite uncertainty
While generally optimistic before the 2016 Brexit vote, fewer entrepreneurs expect business conditions to improve than in previous years. The percentage saying conditions will grow worse stands at 22 percent, while 41 percent say they will improve.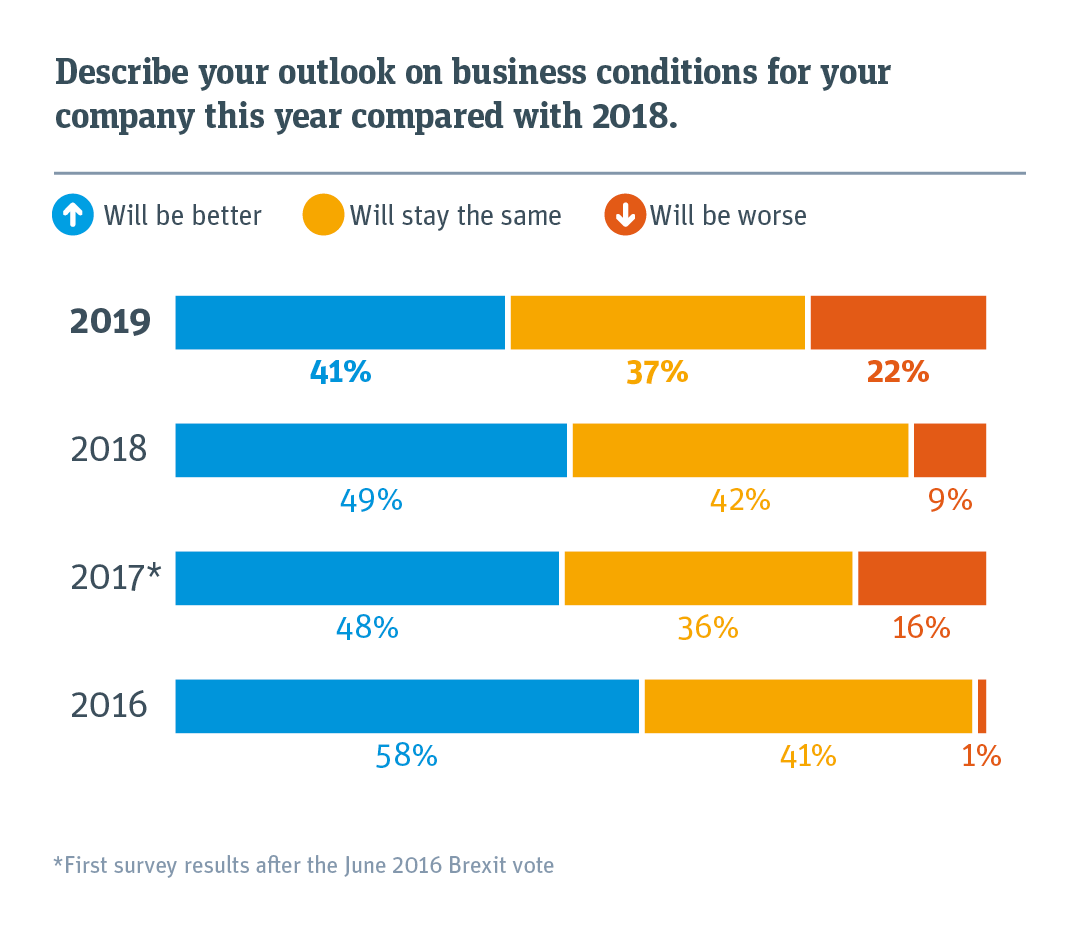 Public Policy
---
Startups predict Brexit impact would be negative
We asked UK entrepreneurs to gauge the general impact of a post-Brexit era on the innovation economy, not tied to any specific exit plan. In no uncertain terms, they say it would be negative.

"Not only has Brexit delayed investment decisions but it has also wasted a huge amount of time and effort on plan Bs."

—CFO, software company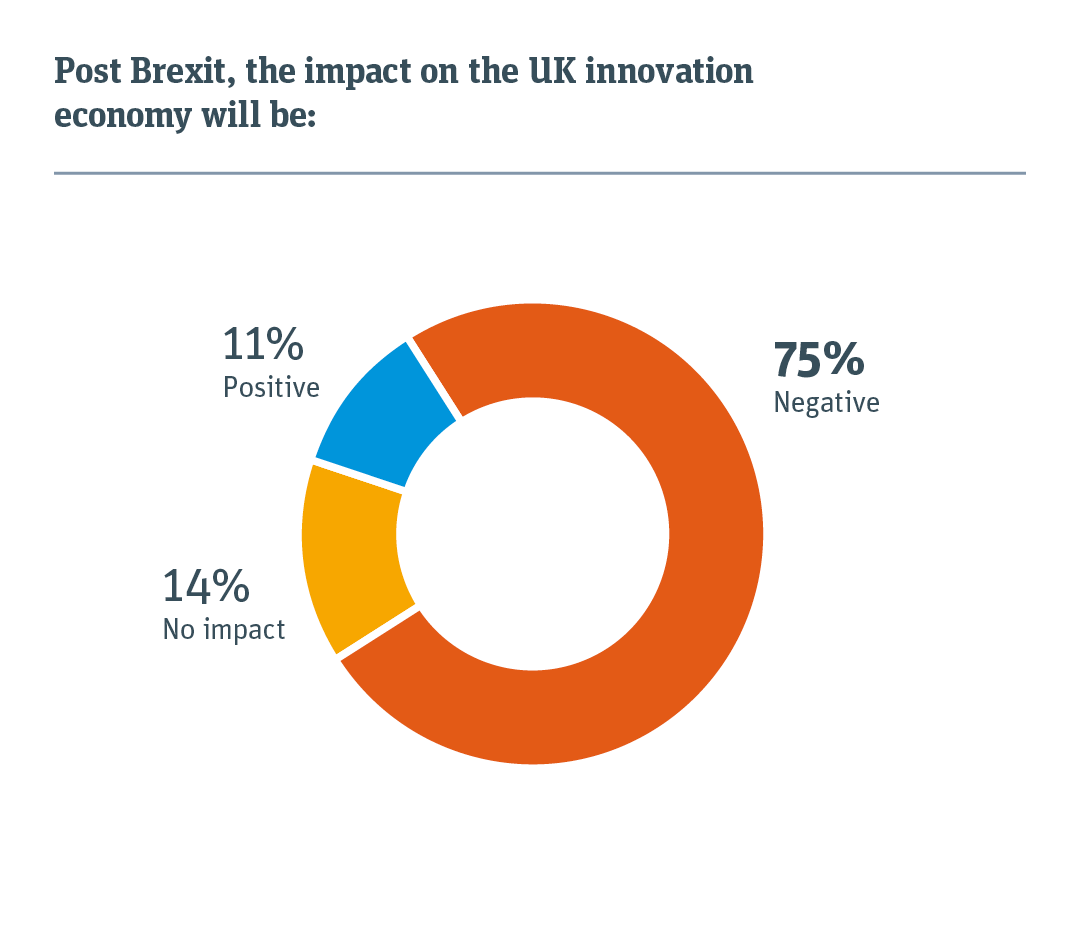 ---
More UK startups plan a European outpost
With access to European markets a concern, 28 percent of startups say they plan to open a mainland European outpost. Still, the UK appears set to remain a vibrant centre of global innovation: Eight in 10 startups say they have no thought of moving their headquarters outside the UK.

"Recruiting has gone from painful to almost impossible, and we are opening offices in the EU."

—CEO, semiconductor company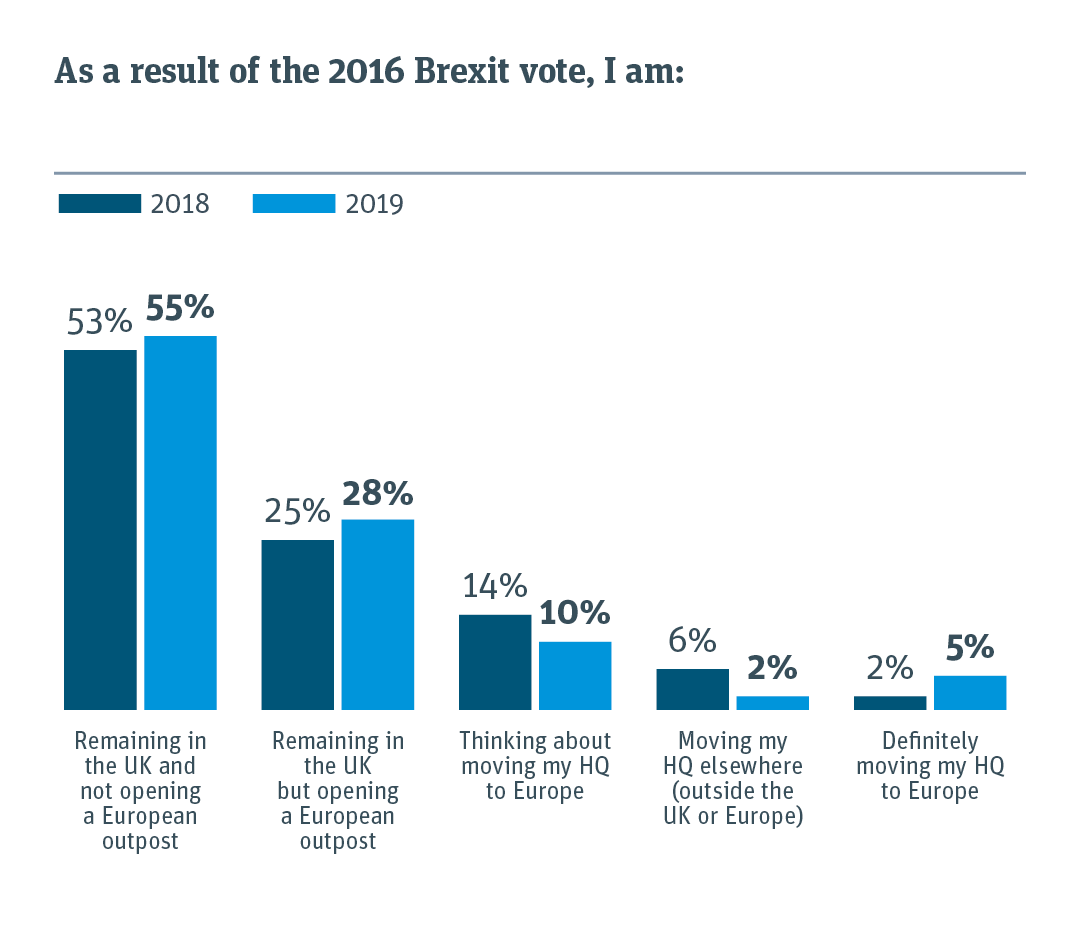 ---
Access to talent remains the top public policy issue
The unpredictable outcome of Brexit is prompting concerns over hiring, should immigration rules tighten and international trade grow more complicated. Amid new EU privacy standards — notably the General Data Protection Regulation (GDPR) that took effect in May 2018 — UK startups also cite consumer privacy as an important public policy concern.

"Protectionist policies are unhelpful for tech companies that don't see international borders the way traditional companies may have. Simplification of tax regimes for cross-border trade would be beneficial."

—Treasurer, software company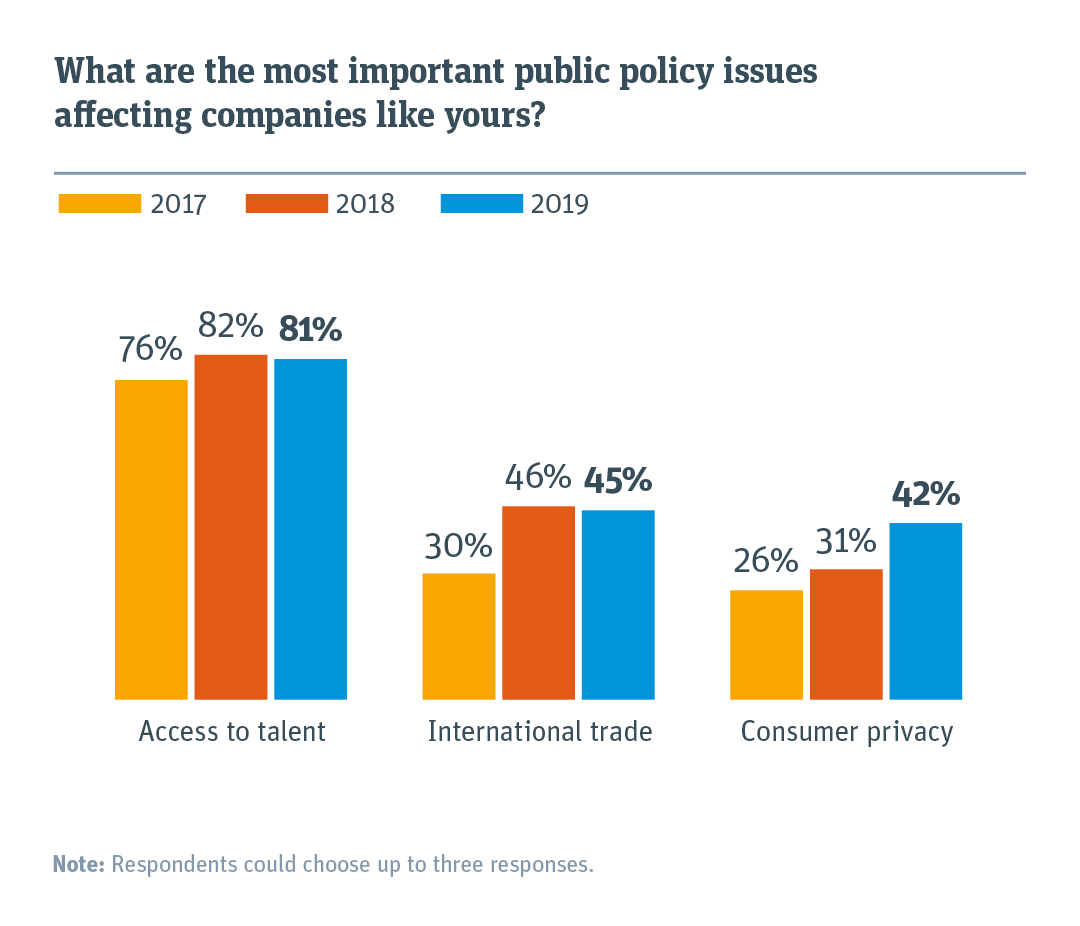 Hiring & Talent
---
UK startups are hiring
Challenges finding talent may be increasing, but hiring forecasts are strong. Eight in 10 UK startups plan to expand their workforces in 2019, down slightly since the 2016 Brexit vote. Startups are most in need of filling sales, product development/R&D and technical positions. These hiring trends are similar to those in the US.

"We need to ensure that businesses can employ the right people, especially as we expand into foreign markets."

—Founder, software company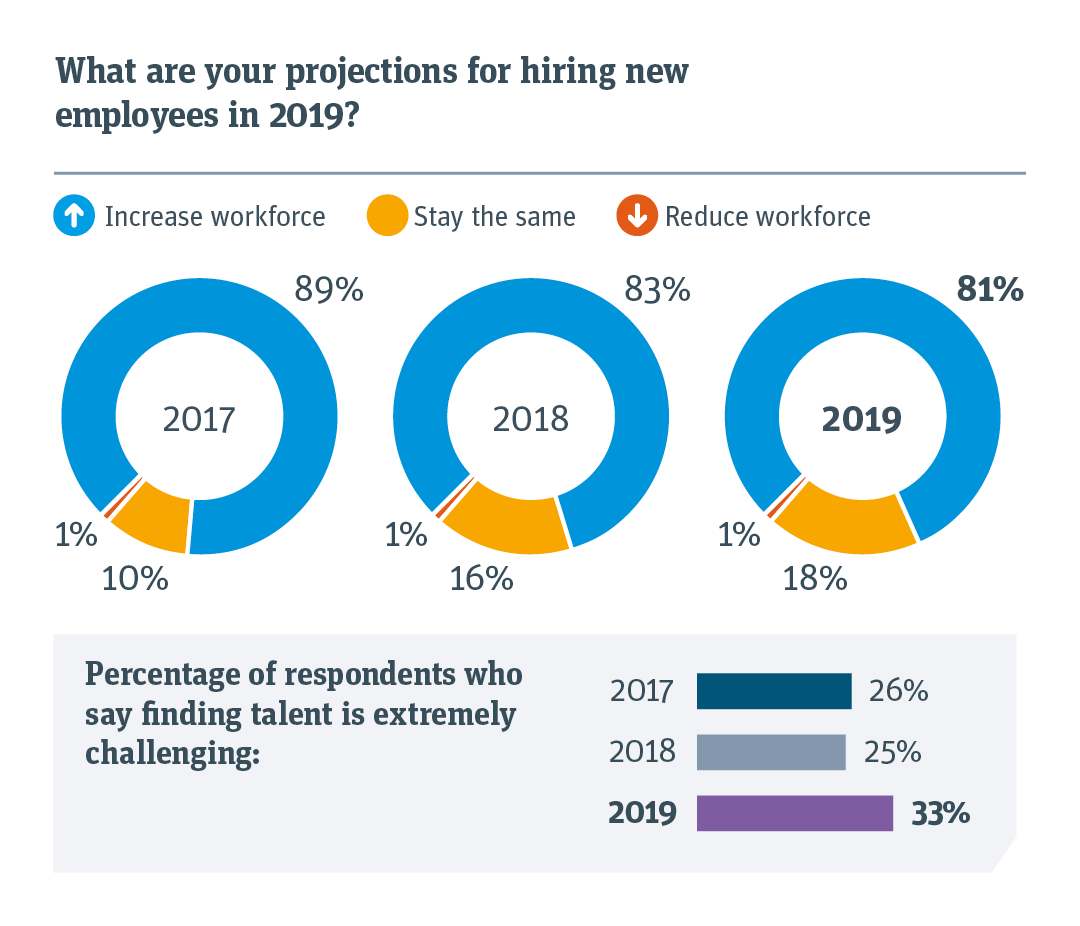 ---
Women are moving into tech leadership roles
As attention on gender parity in the innovation ecosystem grows, UK startups are reporting progress. The percentage of startups with at least one woman on the board of directors is now nearly 50 percent. And for the second year in a row, nearly 60 percent of startups have at least one woman in an executive position.

SVB will publish an in-depth report on Women in Technology Leadership in H1 2019.