Key Takeaways
A funding round generates buzz — don't miss the opportunity to seize the moment to accelerate growth strategy.
Going from idea to execution requires turning broad ambitions into a business growth strategy and detailed roadmap.
Hiring quickly and strategically is key to creating an efficient operation.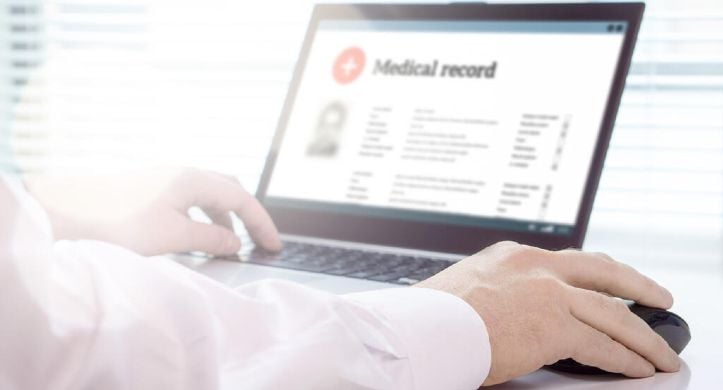 How Particle Health used its series A funding to transform the company
Venture-backed startups are all about speed, but things often grind at the pace of regulatory processes for businesses in the healthcare sector. So when Particle Health closed its $12 million series A round early in 2020, it took the company some time to kick into high gear.
"We still had a bit of cash in the bank, so we weren't changing our tactics immediately, but in hindsight, there are things I should have done sooner that took us longer than expected," says Troy Bannister, CEO and cofounder of Particle Health, whose technology helps health tech companies pull specific data from patient records with a single search query through integrations and APIs.
Particle Health faced certain realities that were out of Bannister's hands: Some of the company's product timelines were dependent on regulations — including a rule under the 21st Century Cures Act that gives consumers the right to access data via APIs like Particle Health's — that were pushed to 2021.
Bannister has made up for lost time, remaking Particle Health into an efficient and nimble operation that's executing on a strategic plan.
"Right after the A, you're going to have buzz, you're going to have people excited," says Bannister. "Seizing that opportunity to attract the right people and accelerate your momentum is key."
Creating detailed roadmap is paramount
Particle Health's post-series A transformation started with Bannister's realization that he needed to replace an ambitious objective, cheekily referred to as the company's "Plan for World Domination," with a more strategic and realistic plan to move toward growth and an eventual series B.
Bannister and his team worked together virtually to develop strategic goals for where they envisioned Particle Health to be in 24 months. They asked questions such as: How many customers would they need to acquire? How much investment in talent, product and marketing was needed to get there? With critical milestones set, the team worked backward to determine goals and investments for each quarter on that 24-month journey.




"Right after the A, you're going to have buzz, you're going to have people excited. Seizing that opportunity to attract the right people and accelerate your momentum is key."



Next, they developed a process for hitting quarterly milestones. Each quarter would include a product launch, so they set engineering timelines leading up to it and planned a marketing event before the launch. The sales team would then take the product to new and existing customers. The quarterly cadence gave structure and meaning to the "Plan for World Domination." Within weeks of setting its 24-month plan and quarterly strategy, the company had successfully operationalized the business.
People and product
Bannister brought the same discipline to hiring, which until then had been driven by immediate needs. Working with his team, he assembled the organizational chart the company would need 18-to-24 months out. With the help of a new VP of people and outside recruiters, Particle Health began attracting and onboarding talent to fill out that chart. Today Bannister has senior leadership in key areas including product and engineering, marketing and customer success.
The next step is to focus on product, delivering improvements so Particle Health's customers can get connected and build applications faster. "Our goal has always been to build a platform that health tech developers can use to build their products and services leveraging the clean, actionable data set that Particle provides," says Bannister.
Looking back on the past year, Bannister realized how transformational a series A can be. It marks the moment when a startup morphs from a cool idea or product into a real business. It's about professionalizing and creating the systems and practices that will support a company's scaling ambitions. And it's the moment your already fast-paced startup must gain the momentum needed to reach the next phase of growth.