SVB Travel & Expense (SVB T&E)
---
Expense Management Platform

Increase efficiency and enhance expense management with custom card policies, real-time visibility into spend, integrated travel booking, automated accounting sync and more at no extra cost.
Get started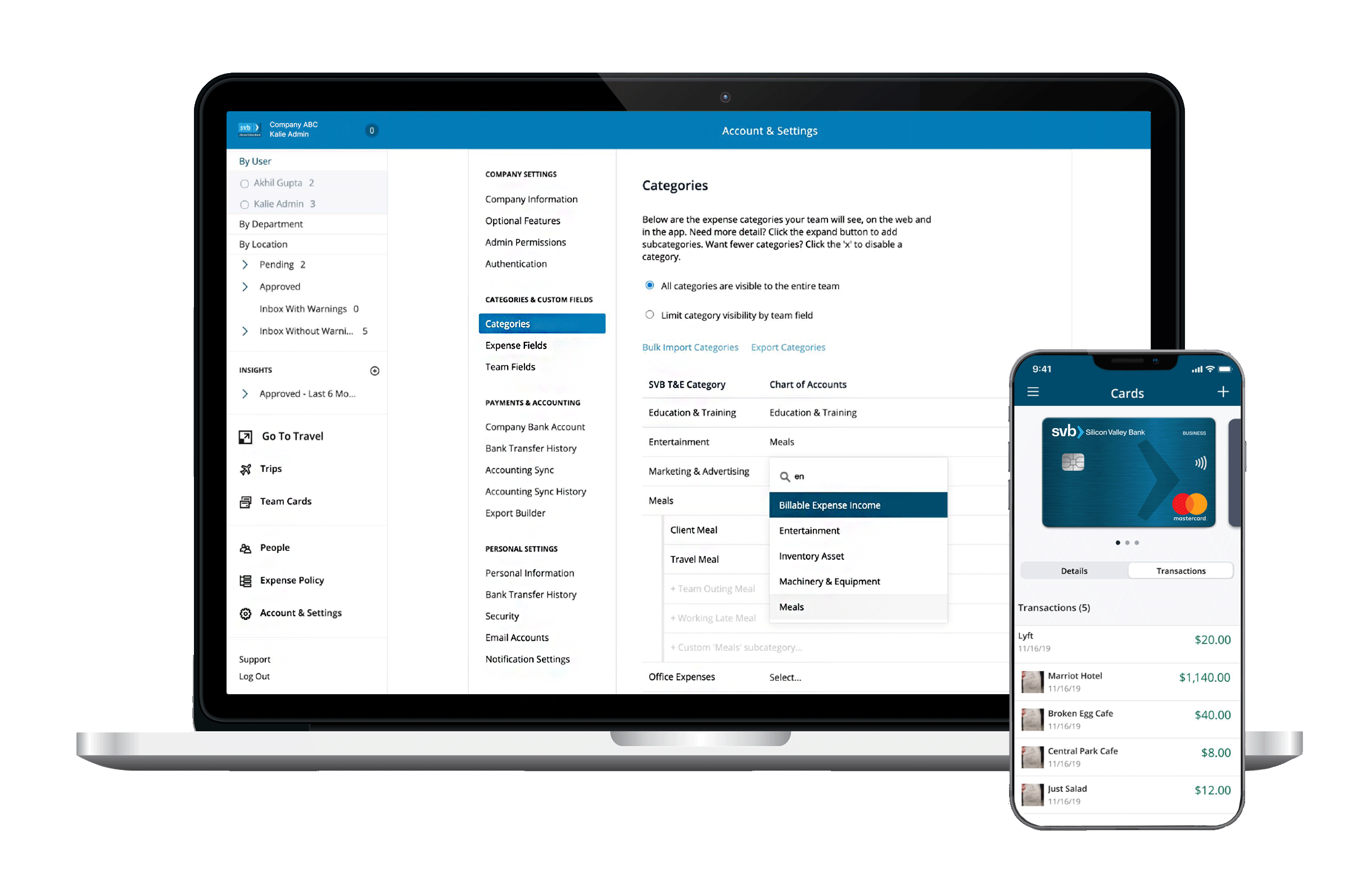 Control card expenses
Issue and oversee employee cards with specific expense management policies and pre-spend controls.
Manage travel booking
Book airfare, hotels and rental cars within SVB T&E, and automate reimbursements.
Fast T&E reconciliation
Track spend in real time, submit expenses and receipts via mobile, and auto-sync with accounting.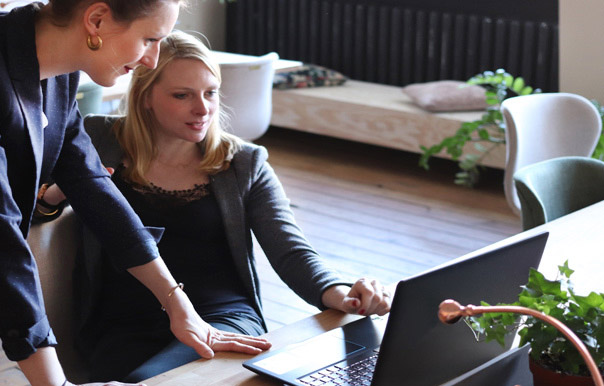 Control cards and expenses with a robust platform
---
√ Assign virtual cards with expense policies for specific employees, use cases, vendors and amounts — and manage it all via web or mobile

√ Access live reporting on card activity, auto-categorize transactions, and customize reports

√ Set pre-approvals and approval flows to streamline reimbursements for card and out-of-pocket expenses

√ Automate accounting sync with Xero, QuickBooks, NetSuite, Intacct and more
Get started
Save time with integrated travel booking
---
√ Simplify with SVB T&E's integrated travel booking system for company airfare, hotels and car rental

√ Streamline workflows with pre-paid travel expenses automatically submitted and reimbursed through the expense management platform

√ Create travel policies and pre-approvals, customize access by user, and receive alerts for out-of-policy expenses

√ Manage reporting on travel vendors, and track travel advisories to help improve employee safety on the go
Get started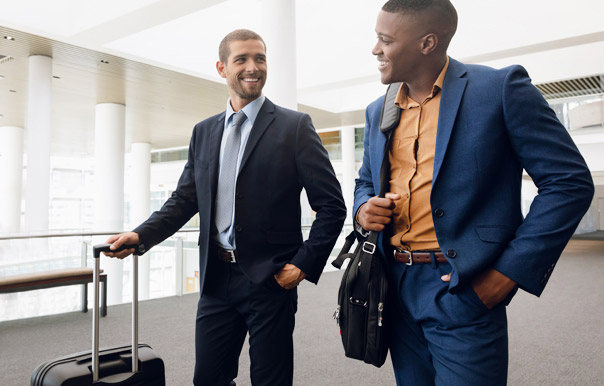 Streamline expense management with mobile ease
Mobile app for employees
Simple app for submitting expenses, including mobile receipt capture for plastic and virtual card transactions.
Real-time notices for reconciliation
As spend occurs, employees receive in-app alerts to capture receipts and submit expenses to help speed reconciliation.