Key Takeaways
The euro hit parity with the US dollar on July 12th, 2022, a level not seen since December 1999; it is worth nothing that parity was nowhere near the bottom then, as the currency would subsequently fall close to another 20%.
The euro is the most actively traded currency by SVB tech clients in the US, with 2 of 3 trading in the common currency; Clients who are funding euro expenses with USDs are benefiting from longer runways, while those with euro revenues may be finding some erosion in top-line revenue and profits.
The drivers behind euro weakness - central bank policy lagging and deteriorating economic fundamentals - are still in place, suggesting future uncertainty ahead.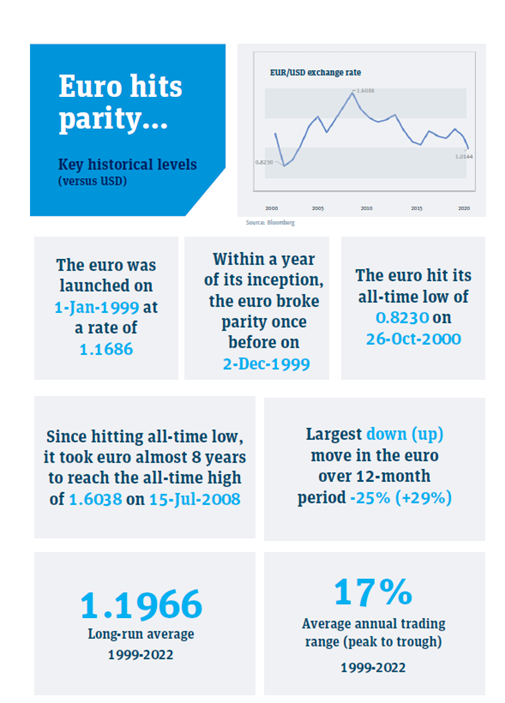 If you'd like to discuss your specific situation or for information regarding SVB's global payments and FX services reach out to your SVB FX contact or
GroupFXRiskAdvisory@svb.com
.
Learn more:
SVB's latest FX information and commentary