Startups, particularly in the technology and life science sectors, signal the future. Where will jobs be? What new innovations will change how we live and work? Entrepreneurs and fast-growing companies with big ideas offer opportunities to disrupt the status quo for the better, and help drive U.S. job creation. So we asked nearly 600 U.S. technology and healthcare startups what the new President and administration might do to help grow the U.S. innovation economy.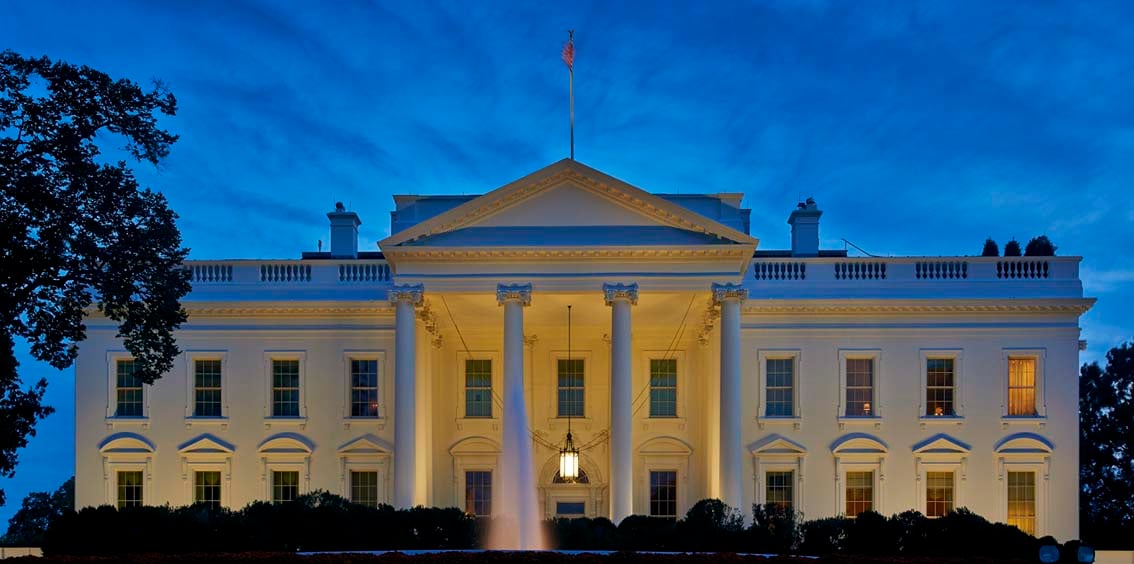 The executives gave us an earful: Create a more competitive tax system, loosen regulations that stymie innovation, don't impede access to talent from other countries and encourage global trade.
While the tech sector hardly is a monolith in its thinking, this comment from a data software company co-founder in Brooklyn summed it up best: "Focus on nurturing startups and innovation because these companies are the engine of America."
On the eve of the inauguration, we are sharing the responses gathered post-U.S. election in November 2016 as part of our annual Startup Outlook survey. We did not suggest any specific topics; we simply asked an open-ended question of executives as to how the new leadership in Washington, D.C. can engage with startups in the innovation economy. We did the same after the 2012 presidential election.
This year, topics vigorously debated on the campaign trail generated some of the most direct responses. "Trade wars will help no one," said the controller of a Minneapolis life science company. "Speed up government procurement so that the most innovative solutions can quickly help the government with challenges such as cybersecurity," said the CEO of a data security company in Fairfax, Virginia. Others asked for thoughtful solutions: "Think carefully about the impact on U.S. technology businesses when considering immigration reform," said the founder and CEO of an Internet of Things company in San Diego.
All the responses collectively fell into several broad categories, which are listed below along with representative quotes from innovative businesses across several sectors:
Change U.S. corporate tax structure
Startup executives said they seek simplicity and, yes, many believe reform should include lower taxes in order to maintain U.S. competiveness and spark new innovation. Several executives expressed that they could support repatriation of overseas corporate profits.
"Modify the tax code to incentivize research and development and repatriation of funds."
CFO, electronics manufacturing company, Oakland
"Work to make U.S. more competitive with a better tax structure."
CFO, security company, San Jose
Increase access to talent through immigration policy and improvement to U.S. education system
Another perennial problem mentioned by many executives is the difficulty they have finding people with the right skills to fill jobs. Executives offered both short-term and long-term solutions: They cited the need for access to highly skilled foreign talent and called for educational reforms to encourage more U.S. students to pursue STEM careers.
"Relax immigration hurdles to allow talent to come into the country to help small companies like ours to grow."
CEO, aerial robotics company, Philadelphia
"We need more qualified engineers coming out of the university systems."
Co-Founder, mobile security company, Emeryville, California
Simplify regulations
Many executives called for reducing onerous and ever-changing regulations that, in their words, crush small business growth and productivity.
"Focus on implementing clear, clean rules that provide predictability and enable early-stage companies to focus on innovation, not addressing regulatory uncertainty."
CEO, life science company, Irvine, California
Provide government financial support for startups, R&D and manufacturing
Executives cited the need for incentives to help young companies get out of the gate, as they are most likely to become the large employers of the future. They suggested promoting polices for reinvesting profits in innovation activities.
"Provide more incentives and credits for startup companies to encourage growth and innovation."
Co-Founder, consumer genomics company, Austin
"We operate in a global economy. We need to pair our innovation expertise with scientific and manufacturing knowledge that exists overseas to compete effectively globally."
Co-Founder, biotechnology company, Mountain View, California
Address healthcare costs and regulations
Executives had a lot to say about healthcare, both in terms of society's responsibility and the impact healthcare has on their bottom lines. It's a complicated issue and the topic with the broadest range of startup responses, including eliminating the medical device tax that impacts life science companies.
"Support access to healthcare for all Americans, because it contributes to our wellbeing as a nation, and because it helps us have a more productive workforce."
CEO, software company, Seattle
"Please repeal Obamacare and replace it with a competitive marketplace."
President, data recovery company, Utah
Encourage global trade
The suggestions were nearly unanimous here: Think globally. Innovation companies typically expand overseas earlier than other industries, and for many businesses — from consumer internet to healthcare companies — access to cross-border revenue can mean sink or swim.
"Ripping up trade agreements will make it harder to sell into international markets."
Co-Founder, fintech company, New York City
Reform the FDA approval process
In the quest to improve the U.S. healthcare system, several healthcare executives said that while there has been some regulatory improvement, more is needed to speed the delivery of life-changing health technologies to consumers.
"Make conducting clinical trials in the United States less burdensome and more rational."
Founder, medical device company, Georgia
At SVB, we see part of our role as offering insights gained from our clients' real-world experiences to help government leaders and policymakers everywhere better understand innovation economy priorities and how the startup ecosystem drives job creation.
Consider that business startups account for about 20 percent of total U.S. job creation, according to the Kaufman Foundation, a nonprofit focused on education and entrepreneurship.
We will be releasing the full Startup Outlook survey findings, including attitudes on business conditions, hiring, fundraising and more on public policy issues, in a few weeks.
We believe it is more critical than ever to encourage open communication between innovation companies and government leaders at all levels. Of course, it's a two-way conversation. We also encourage tech leaders to get out of their comfort zone and we aim to help amplify their voices. To quote the CEO of a Menlo Park hardware company on his suggestion for government leaders: "Get out of D.C. and come talk to us."