What makes the annual Healthcare Capital & Connections Summit so worthwhile? According to numerous company executives and investors who've attended past summits, it's a unique opportunity to create and nurture in-person relationships — and close deals.
Whether their goal is to develop a successful entry strategy into Chinese markets, expand an existing international strategy, raise capital, or acquire and collaborate with partners, companies can gain access and exposure to the most relevant Chinese venture capital firms, large corporates, private startsups and partners across the China market.
Past attendees have realized that this event is truly at the crossroads of innovation and capital. Maybe that's why they return year after year to continue building foundational partnerships. South San Francisco-based EpiBiome is one such attendee. A microbiome engineering company that develops therapies to combat infectious diseases, EpiBiome is preparing for its third consecutive summit this September. The company's past experiences at HCCS illustrate why it keeps coming back.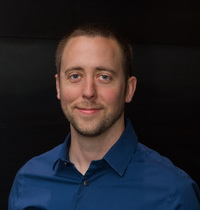 "This conference is incredibly valuable to us – we were able to secure a strategic partner that has already addressed the regulatory hurdles and can deliver customers."
Nick Conley
Co-founder and CEO, EpiBiome

While at the summit in 2016, Nick and his team at EpiBiome visited Shanghai, Taiwan, Hangzhou, Changzhou and Nanjing. They toured incubators looking for space for potential Chinese operations, and met with investors, another phage company and several potential partners.
According to Nick, as a direct result of their trip, "EpiBiome received a partnership offer from a publicly traded Chinese company that provides high-end clinical diagnostic services to more than 100 large Chinese hospitals." They also used in-person meetings to strengthen an existing academic collaboration.
In 2015, EpiBiome executives attending the summit visited Inner Mongolia, Wuxi, Nanjing, Suzhou and Shanghai, in addition to Beijing, meeting with existing investors such as China Ding Cheng Capital and numerous prospective sources of capital. Nick noted that the summit is "a great jumping off point for meeting with Chinese investors and regulators."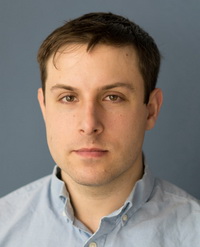 "Attending the conference substantially changed my thinking about Asia, connected us to future investors and contributed to our successful entry in China."
Max Hodak
Co-founder and CEO, Transcriptic

Transcriptic is another company that has previously participated in the summit. Co-founder and CEO Max Hodak attended the summit in 2015 for the first time, and notes that it was "extremely valuable" for Transcriptic, a robotic cloud lab that outsources research for modern drug discovery teams.
He says, "We've raised over $4 million from China now, including a co-lead of our most recent round in a big Chinese strategic," which he traces back to the Summit and relationships created there.
If you're interested in making powerful connections and expanding the breadth and depth of your company's China strategy, learn more about registering today.