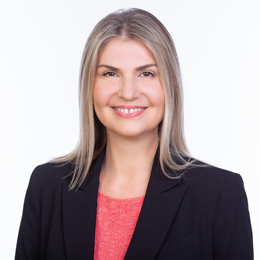 Enku Leka
Analyst, Financial Planning
Private Bank
Office
Professional Summary
Enku Leka is a financial planning analyst based in Silicon Valley Bank's Menlo Park, California, office. In this role, she reviews her clients' financial objectives and financial status and creates actionable plans to help them achieve their goals. It's a process that combines Enku's impressive mix of training, experience and passion for financial planning.

Enku has 20 years of experience in the banking industry and worked as a senior underwriter for Stanford Federal Credit Union before joining SVB in 2012. She holds a Bachelor of Arts degree in linguistics and literature from the University of Tirana in Albania and speaks three languages: Albanian, English and Italian. Enku has passed the Certified Financial Planner (CFP) examination and is pursuing her CFP certification.

In her free time, Enku enjoys reading, gardening, hiking the glaciers in Patagonia or going on safari in Africa.
Contact Information