Key takeaways
A loan backed by your investment portfolio may offer more favorable terms than a traditional mortgage refinance or home equity line of credit.
Securities-based loans and margin accounts offer two approaches for accessing liquidity using your portfolio as collateral.

With the right guidance, lines of credit continue to be convenient solutions for a diverse range of clients and financial circumstances.
---
Creative ways to find liquidity
In recent months, more and more clients have been asking about financial opportunities to create liquidity.

During certain economic environments, borrowing against fixed assets such as cash-out mortgage refinances and home equity lines of credit (HELOCs) on residential property can be attractive and may also offer tax benefits. However, they may come with closing costs and other fees. An alternative to increasing your residential debt is using an investment management portfolio as collateral.
Established as a revolving line of credit, this loan option charges interest only on the amount you borrow and allows you to repay the balance and reborrow funds as frequently as you like. The interest rates are often lower than HELOCs and are easy to set up with no fees. Depending on how you use the debt and what types of investment holdings are used as collateral, you may even be able to deduct the interest expenses.
Of course, when determining the most effective liquidity instruments to finance transactions, it's important to consult with an expert who can help you assess the different options, monitor debt balances and determine the most practical strategy for repayment.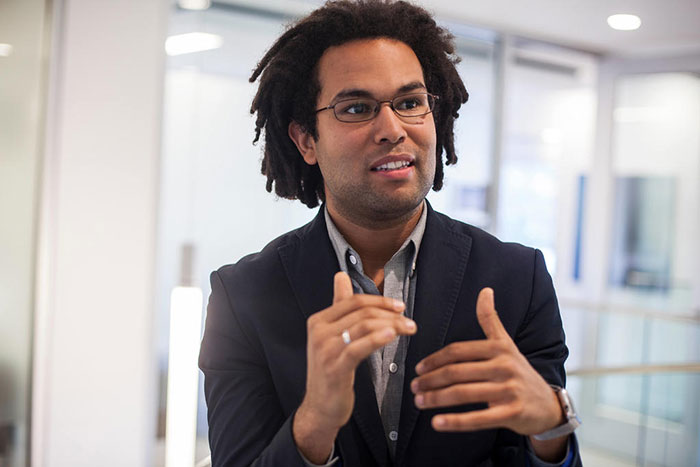 Below is a selection of credit solutions that use a securities portfolio as collateral.

Sources of borrowing
There are typically two resources that can help you borrow against your investment portfolio, banks and broker-dealers.
Banks offer security-based loans against your investment portfolio.

Broker-dealers offer traditional margin accounts.
Securities-based loans
Using a security-based loan can be a practical way to borrow against your portfolio. This method is similar to a margin account from a brokerage firm; however, it's more structured and has a formal credit limit that is established at the time of the initial application. The amount you may borrow against the securities can range from 60 to 70 percent for equities, up to 80 percent for bonds and up to 90-100 percent for cash or cash equivalents.
A security-based loan, unlike a margin account, cannot be used to purchase securities such as stocks or bonds. Most clients use security-based loans to acquire second homes, purchase large personal items such as boats or artwork. This type of loan can be an effective way to make a large purchase on a tight time frame, often strengthening the purchaser's negotiating position.
It's important to note that security-based loans are subject to margin calls if there is not enough collateral to support the credit balance. Often a banker works with a client to determine the overall borrowing strategy and repayment structure while reviewing the rate environment and debt levels as part of a balance sheet review.
Below is an example of a specialized form of securities-based loan available through SVB Private for the individuals who qualify. This tailored solution is structured to provide liquidity to a select group of clients. If you're interested in learning more, our banking team can walk you through the details.
Concentrated and restricted stock loans: These types of loans are designed for individuals who have a large portion of their investment portfolio housed in a single stock. Typical concentrated stockholders are company founders, board members and executives whose compensation includes a heathy portion of their own company's stock.
Concentrated and restricted stock loans are highly customized vehicles that provide liquidity on a short/medium term basis. For those who qualify, the terms can be quite agreeable. However, the loans typically have larger collateral requirements and lower advance rates than typical securities backed loans–and the borrower must be able to pledge stock as collateral.
Margin accounts
A margin account is a type of brokerage account that is typically established for clients to borrow against their portfolio to buy more securities, However, the proceeds may be used for other purposes. The amount of money that may be borrowed against a margin account varies depending on the value of the holdings but is usually capped at 50 percent. Margin account borrowing rates are determined by the broker-dealer.
An important characteristic of a margin account is that it may also be subject to a margin call if the value of the collateral dips below a certain threshold, usually because the securities within the portfolio have lost value. In this case, you would need to add capital or securities into the account. Another factor to consider: If you don't pay close attention, it can be easy to lose track of the total amount you have borrowed from your margin account.
Related read: Short-term liquidity options: What are your choices?
The benefits of having a line of credit
During times of transition, volatility or unpredictability, it's helpful for clients to have liquidity options and flexibility. Some will want short-term lines of credit that may be used for one or two transactions, while others will feel more comfortable with lines of credit to use for regular or emergency cash needs over longer durations.
Bridge financing: For clients who have lumpy incomes with irregular cash flow who need to pay taxes or other expenses, having a line of credit can make it easier to maintain a savings and investment plan by bridging cash flow rather than liquidating investments to make those payments.
Partner lines of credit (PLOC): Another specialty of the SVB banking team, PLOCs are designed exclusively for partners at venture capital and private equity firms, these loans are used to finance a portion of the partner's capital commitment to a fund. With a PLOC, partners are able to access the liquidity to stabilize their capital commitments to their firms. The loans are typically secured by the borrowers' fund interests and the term and structure of the loan is intended to match the fund life–and the draw period on the loan follows the corresponding investment period. SVB Private PLOCs have a standard loan minimum of $500K.
Estate planning
Gifting: For parents who would like to gift money to adult children to help with a home purchase or business funding but do not want to sell appreciated assets, borrowing against a portfolio may help avoid capital gains expenses and provide liquidity to make cash gifts.
A step up in basis: Similarly, for individuals who live off principal distributions from investment portfolios and may have imbedded gains or low basis stock (often seen with concentrated equity positions), using lines of credit can reduce asset sales and defer taxes until there is a step up in basis (i.e. an adjustment to current, fair market value) at the time of death.
Up next: How do I plan for my own liquidity as I grow my company?
Tax and arbitrage advantages
Some accredited investors will use a portfolio secured line of credit proceeds for capital calls. In some cases, the interest expense on the line of credit may be deducted. Every individual's tax situation is unique, so be sure to consult with a tax professional before making a decision.
Additionally, if the line of credit rate is lower than the rate of return on what would have been liquidated to fund the investment, there is an arbitrage benefit, potentially creating additional wealth.
Leveraging investment portfolios can offer flexibility. However, clients may run into trouble if they don't fully understand the terms or mismanage the process. If you would like to hear more about leveraging investment accounts, speak with your SVB private banker today. We can work with you to develop a strategy that aligns with your financial needs and goals.
Please Note: There may be additional lines of credit available that can be secured with various asset types. Please reach out to your SVB Private banker for more details.