11 of 15 YC startups with IPOs bank with SVB
And 7 of those began with SVB Startup Banking.*


Silicon Valley Bank: The choice of YC game changers
---
Extend your runway with industry-leading interest rates.
---
Open a Startup Money Market Account and earn up to 5.10% annual percentage yield on qualifying balances.1 A 5.10% annual percentage yield on $3M would generate $153K interest annually
Speak to a human. The same human.
---
YC clients get a dedicated relationship manager you can contact to get things done. Or even just to chat.
Let's talk
Get a $1,200 bonus when you open an account.
---
A
benefit
for YC startups.
Start an account as a new SVB
client, and
receive this special deposit.
2
Why YC founders trust SVB
73%
of YC startups with IPOs in 2021 bank with SVB.*
50%
of all US venture-backed tech and life science companies bank with SVB.**
63%
of US venture-backed companies with an IPO in H1 2021 are SVB clients.***
What YC startups are saying about us
---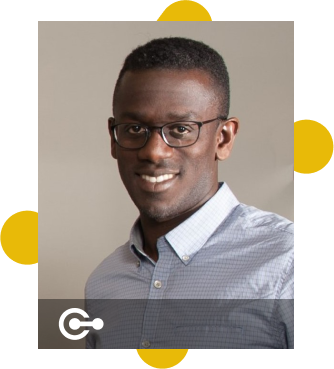 YC W18
Akwasi Apori
We were using another bank at first, but we signed up with SVB when we met the life science startup team and could see what an amazing resource they are. Unlike other banks, SVB is great at being tailored to a startup's needs, especially at the early stage.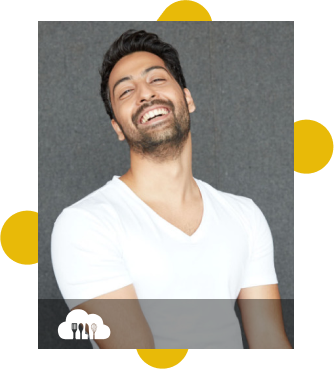 YC S21
Pranav Mehra
Companies that make life easy for founders is key. SVB does this with easy remote banking. Another thing SVB does really, really well is quickly build trust with founders. Their cross-border expertise (with India) was definitely a big advantage for us.
Startup banking products and services geared for founders 
---

"Build things people want. Do things that help businesses scale." These are core YC values that Silicon Valley Bank shares.

That's why we engineered a simple, intuitive banking experience that puts your money to work for you. But banking software is only part of it. Our dedicated team is here to provide 1:1 advisory services to help support you as you scale your startup.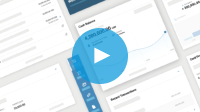 Watch how SVB can simplify your banking activities.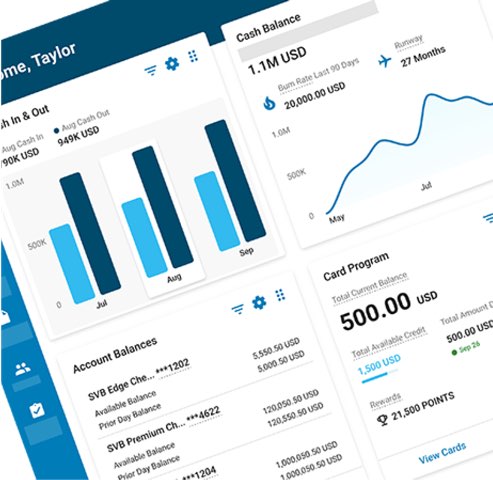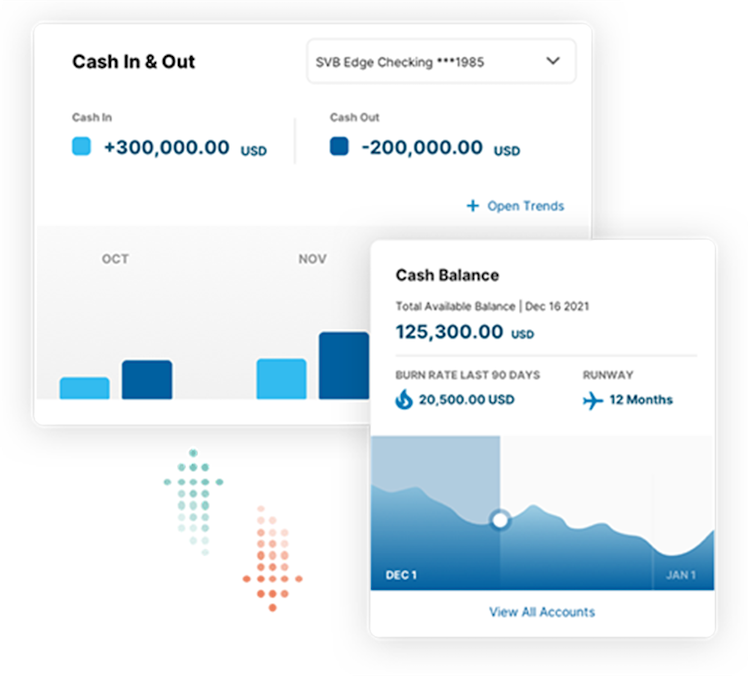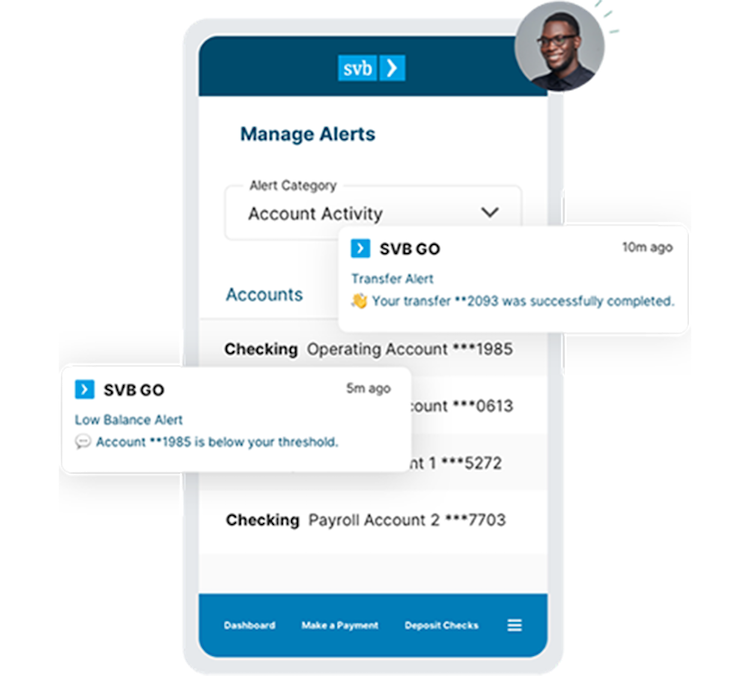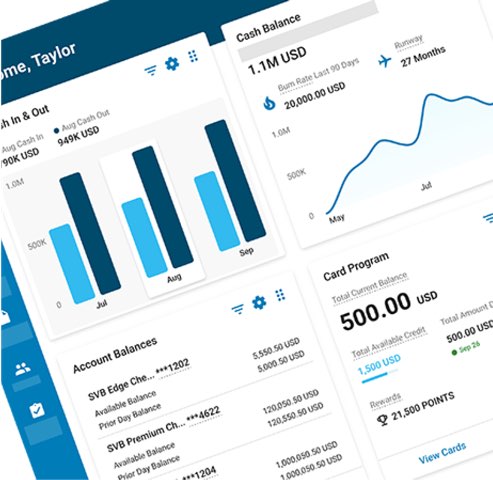 For your day-to-day banking, use
SVB Go
to
easily
manage your financ
es
, so you can focus on your business.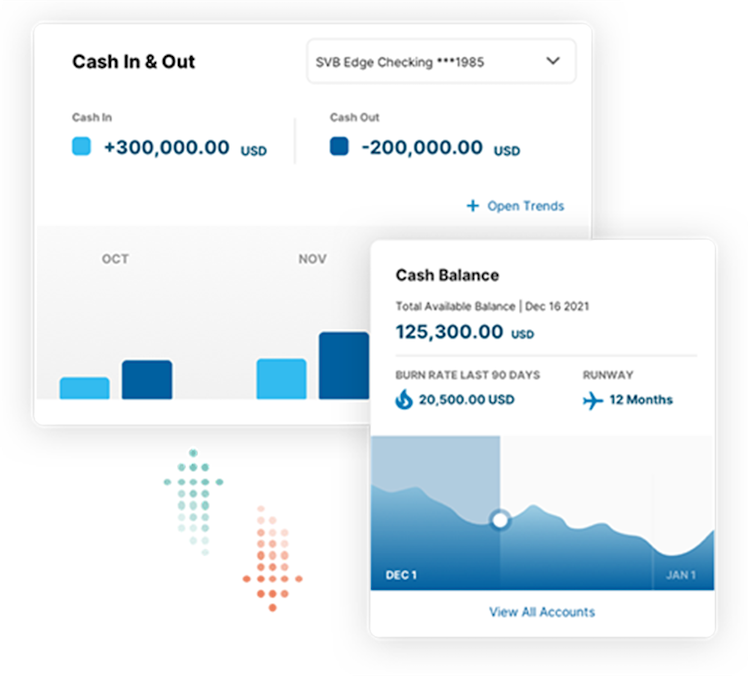 Get ahead of cash flow challenges with clear visibility into incoming and outgoing transactions along with easy-to-use payment tools.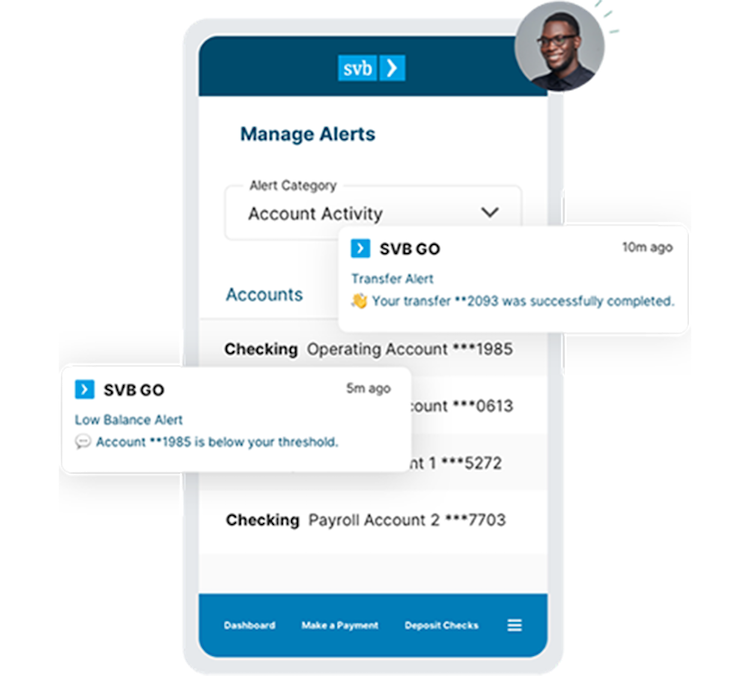 Stay focused with customizable alerts and always-available prompts to guide you through banking tasks.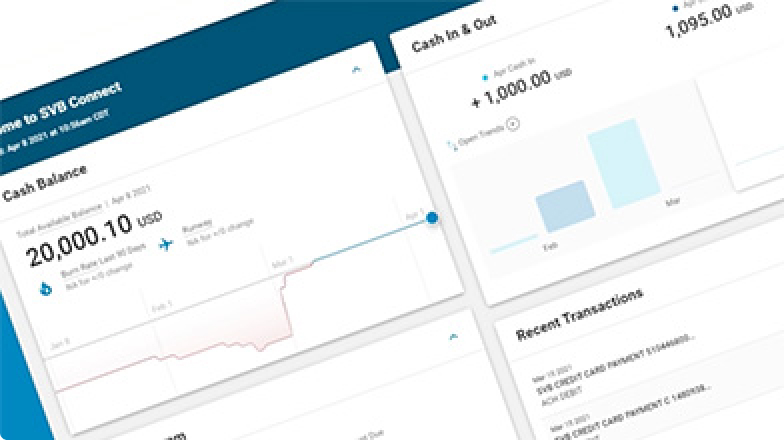 Free checking for 3 years
---
Enjoy free unlimited wires, bill payments and mobile deposits for a limited time. There are no monthly maintenance and transaction fees. See terms and conditions for requirements.3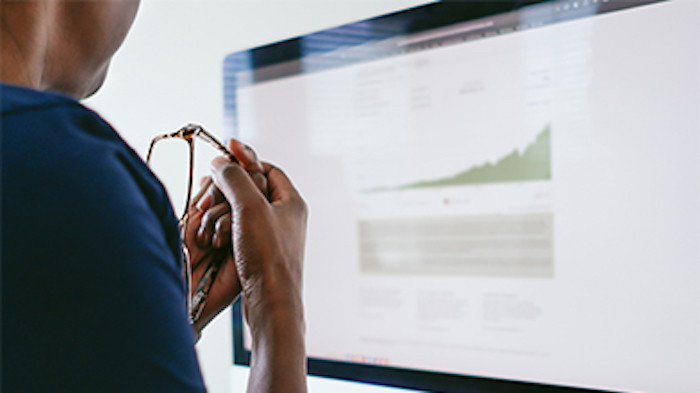 Up to 5.10% annual percentage yield on qualifying balances
---
Help make your money last longer with our Startup Money Market Account. Like with a savings account, eligible clients earn up to 5.10% APY on deposits of $4 million or less — so you gain a longer runway. Certain limitations and restrictions apply.1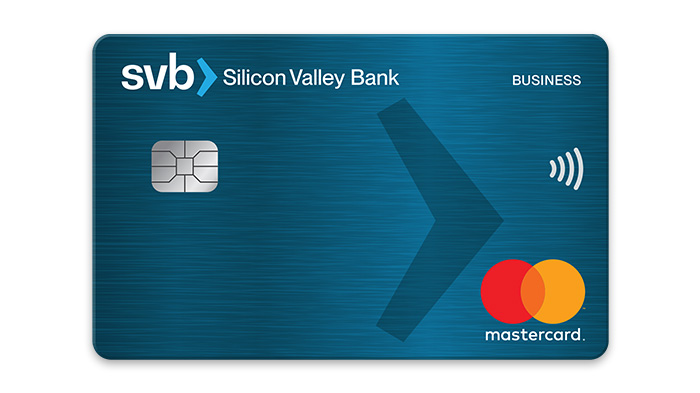 2X unlimited rewards  
---
With SVB Innovators Cards, earn 2 points for every $1 spent4 on all your purchases. Be more efficient with travel and expense management tools and controls. Plus, count on venture-friendly benefits such as no personal liability and no annual fee.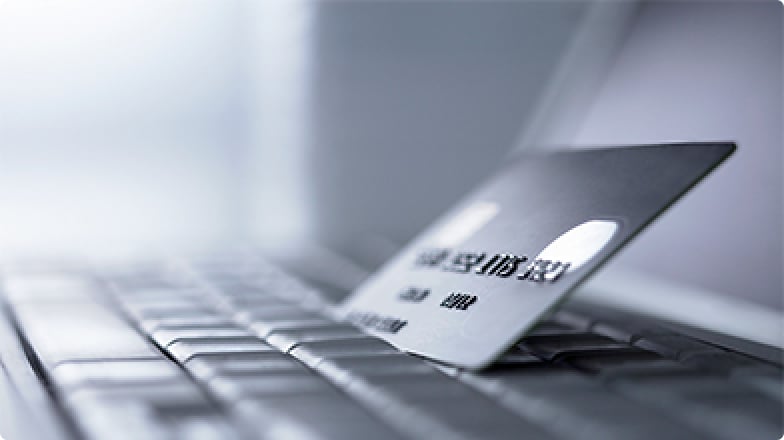 Accepting payments
---
Increase cashflow by accepting payments for sales, invoices, subscriptions and recurring billing with our Merchant Services offerings. Manage orders and create an integrated checkout experience on your website or in your app with flexible APIs. And keep the cash flowing with next-day funding.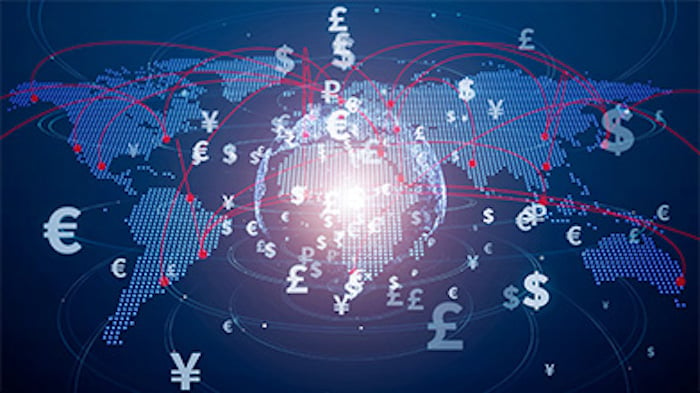 Global growth services 
---
Our team is here to support your global growth ambitions with market entry advice and introductions across Europe, Latin America, India, Middle East, North Africa, China, Australia and New Zealand.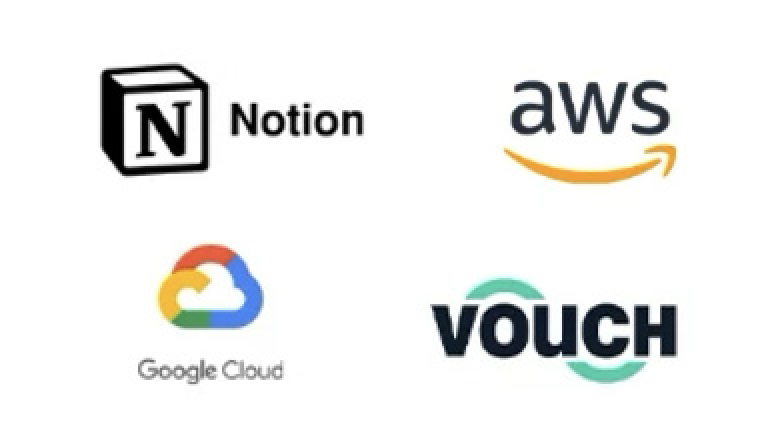 Curated discount offers 
---
SVB clients gain access to discounts on the things startups need, from cloud computing to accounting services from 50+ companies such as AWS, Google Cloud, Airtable and Vouch.5  
SVB helps you navigate your business and personal financial future
---
Silicon Valley Bank understands your unique personal needs as a founder in the innovation economy — because we bank the innovation economy.
Our private bank division caters to the unique needs of founders like you. It is never too early to start thinking about wealth planning to help you during the lean times as well as when your business and personal finances mature.
HERE FOR YOU TODAY. AND TOMORROW.
Champions of game changers. Champions of you.
---
11 out of 15 YC startups with IPOs in 2022 bank with SVB.* We've helped startup after startup become true game changers. We're ready to do the same for you.

HERE FOR YOU TODAY. AND TOMORROW.
For the long game
---
SVB brings battle-tested experience and sector-specific expertise to help you maneuver your company towards success.







As Bank Director magazine6 says, "a lot of banks talk about the importance of relationships, but SVB plays a long game that may be unique." We advise and service founders every step of the way. From launch to securing seed to venture rounds to major acquisitions, IPOs and more, you won't outgrow SVB.

And while our Silicon Valley roots run deep, our reach is now truly global, with offices in innovation hubs from Bangalore to Tel Aviv. SVB can support you, wherever your business takes you.

Hub of the ecosystem
---
Networks matter, especially to new businesses. SVB is viewed as unrivaled for being at the epicenter of the startup ecosystem6 — which is why we can be so instrumental in helping propel you ahead.











SVB banks startups, VCs, accelerators and others across the innovation economy. We've created what has been called a "complete ecosystem unrivaled in the venture marketplace."6

When you join SVB, you become a part of that ecosystem, too. You can participate in our events that bring together investors, other founders, and industry luminaries. We'll also share with you insights into emerging startups, technologies and investment trends gleaned from our unique vantage point.

Welcome to the hub of the startup ecosystem.




Fueling a better world
---
S
ilicon Valley Bank
is committed to helping founders wanting to create a better world. 
We make connections, foster new talent and
guide
underserved entrepreneurs
to boost inclusivity in the innovation economy.
There are many ways we're showing our commitment to helping catalyze a better world. One is the support we're offering founders who are building new sustainability solutions by committing at least $5 billion in financing by 2027.

Another example: our Access to Innovation initiative is expanding opportunities for underrepresented groups to lead in the innovation economy.
Does your startup operate outside of the US? 
---
Did you incorporate your startup in a jurisdiction other than the US? No worries. To participate in YC, you can create a parent company based in the Cayman Islands and bank with us. We offer the convenience of offshore banking with our full range of SVB Startup Banking products and services.