Key takeaways
Although often avoided,

pre and postnuptial

agreements can help protect both

spouses

and

can be

instrumental in

ensuring your

assets

are distributed

in accordance with

your wishes

.

Working with founders throughout the innovation economy, we have seen the benefits of getting started early

integrating

pre and

p

ost

nuptial agreements

into estate plans.

C

onversations

regarding pre and

postnuptial

agreements

can

be uncomfortable; however, they

can

provide

a

useful

framework for the fair and

equitable

distribution of assets.
---

Prenuptial and postnuptial planning can be challenging to navigate, particularly for high-net-worth individuals such as business founders and entrepreneurs.
Pre and postnuptial agreements outline what each spouse will end up with in the event of divorce and/or death, thus potentially impacting the disposition of family wealth, and in the case of a company founder, the ownership, voting rights and the direction of a growing business. However, at their core, these agreements are designed to help protect both partners in a marriage.
Working with founders throughout the innovation economy, we have seen the benefits of getting started early with properly prepared prenuptial agreements. To see that assets are distributed as intended and to protect the parties and family members involved, pre and postnuptial agreements are a key component of a complete estate plan.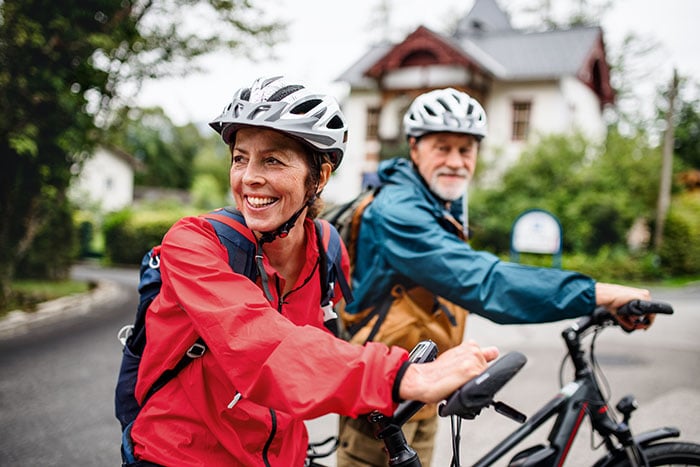 Here are five straightforward tactics for founders and entrepreneurs to consider when developing their estate plans:


1. Transform tense conversations into productive discussions
Conversations regarding prenuptial and postnuptial agreements can be stressful, often fraught with unexpressed expectations. When a couple commits to "forever," having a conversation about who gets what in the event of a divorce may seem contradictory. But if you or your family is in the process of developing or revisiting an estate plan, these conversations can be instructive, insightful and necessary.
Crafting a plan to distribute your wealth can be a complicated process; however, a trusted advisor can help you navigate through it. Your advisor can conduct the appropriate analysis and educate you on the available options and strategies. Discussing premarital agreements can also be important for individuals who expect to have a significant change in their financial circumstances such as company founders with an upcoming liquidity event.
Requiring premarital, and for those already married, postnuptial, agreements is part of a comprehensive strategy that sees that your assets or business ownership goes to your heirs and not to unintended recipients.
Children in the family may also be concerned about the impact of such discussions on impending wedding plans or their existing familial relationships. However, by incorporating these discussions into your estate planning, you can keep the focus on taking care of and preserving your legacy. This approach can help overcome objections and open a pathway for clear communications.
Prenuptial podcast: Why founders need prenups and how to structure them


2. Set clear expectations upfront to protect family assets
Many people have the misconception that prenups are for couples where one person has significantly more wealth than the other at the start of a marriage. However, prenups are also used by couples where both parties may have family wealth, potential future wealth through an inheritance or liquidity event or the upcoming marriage is not the first for one or both participants. If you are contemplating re-marrying, a prenuptial agreement can help protect your existing assets for your children, grandchildren or, in the case of a company founder, your co-founders regardless of what happens to you or your marriage.
Working through the details of a prenup can offer you and your spouse-to-be a framework to address your respective marital expectations. For example, if you intend to share bank or wealth accounts, be aware that commingling funds may muddy the financial waters. Courts may deem that commingled funds are marital property and therefore, not subject to any existing agreements. Clearly outlining in advance where your money goes today and where you intend it to go in the future can help prevent conflicts and misunderstandings down the road.


3. Develop a roadmap that can strengthen your relationship
Younger individuals who have received or will soon receive a sizable inheritance or have amassed money on their own can also benefit from a prenup. The agreement also can offer young couples a strong foundation for communication regarding finances and related subjects that many never discuss, even with friends.
If approached correctly, such discussions can strengthen a relationship and provide a roadmap for what happens in the event of divorce or death. For example, in addition to sheltering wealth, a prenup can help protect and preserve the rights of a spouse who may enter the marriage with minimal assets such as a company founder in the initial stages of business development.


4. Understand the requirements of an effective prenup
To be effective, prenups and postnups must be factual, specific and transparent. The primary difference between a prenup and a postnup is that the former occurs before a wedding and the latter occurs after.
Contrary to popular belief, prenups are often challenged and are not as ironclad as one may think. For example. when personal circumstances change, such as a move to another state or jurisdiction, these agreements may require modifications to reflect the changes and their potential impact.
An example of entities that are susceptible to challenges during divorce proceedings are revocable trusts. These types of trusts are common but offer no protection in these circumstances. It's important to work with an experienced advisor to get the format as well as the language correct in order to draft an effective prenup. We will discuss format and language tactics in more detail below.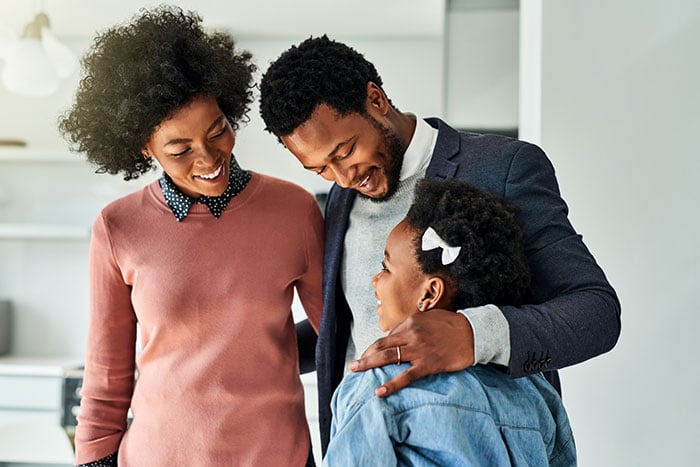 5. Partner with a trusted advisor

Many people are reluctant to discuss estate planning because of the images it conjures, yet the outcome without proper planning can be far more challenging than any awkward conversation. Prenup and postnup discussions work the same way. Initially the conversations may be uncomfortable; however, they provide a framework for the fair and equitable distribution of assets and the assurance that family wealth and business interests are directed in accordance with your wishes. To develop an effect estate plan for your family, work with an experienced advisor.


The critical components of an effective prenup
While a prenup may initially seem unnecessary, the discovery of undisclosed debts/assets, being named an heir or experiencing a liquidity event for a company you have founded may necessitate a postnup. In the example I mentioned earlier, a founder may have little to no assets at the initial developmental stages of their company. During the marriage however, the founder's wealth may increase significantly with the sale of their company. In this instance, a postnup can be instrumental in protecting company earnings and ownership of the business from an ex-spouse.
To help you recognize potential pre and postnup pitfalls, here are some situations to avoid:
Prenups and postnups are often challenged for the following reasons:
The use of overly broad language

Both parties are represented by the same lawyer

Insufficient consideration is provided

Inadequate disclosures

There is insufficient time to consider all pertinent options

There is undue influence to sign

To be sure your agreement is strong enough to withstand a legal challenge, it is important to:
Provide an addendum in which both parties adequately and explicitly disclose all their assets, potential inheritances or upcoming liquidity events

Clearly illustrate how gifts, distributions of business interests and inheritances are to be dealt with and accounted for during and after the marriage

Retain separate, highly qualified and knowledgeable counsel

Include language that addresses what will happen in the event of significant changes of circumstances
Related read: Examining the appeal of self-settled trusts


When developing or revising your estate plan, your advisor can provide talking points to facilitate productive discussions between all parties and take part in family meetings. SVB Wealth Advisors pride themselves on knowing when clients need assistance and offering the appropriate level of support. If you are about to marry, have a child who is about to marry or are about to embark on a subsequent marriage, reach out to us regarding the options to consider. We can partner with your attorney to craft a solution that is right for you and your family.
If you're simply interested in establishing a more meaningful relationship with your financial team, contact an SVB Private Fiduciary Advisor to discuss the possibilities.