Make exception decisions on the go, right in the Digital Banking mobile app.
Decisioning in the SVB Mobile app can be done is three easy steps.

Step1: Sign in to the mobile app and click on the Menu at the Home Screen. Select Positive Pay under Cash Management Services.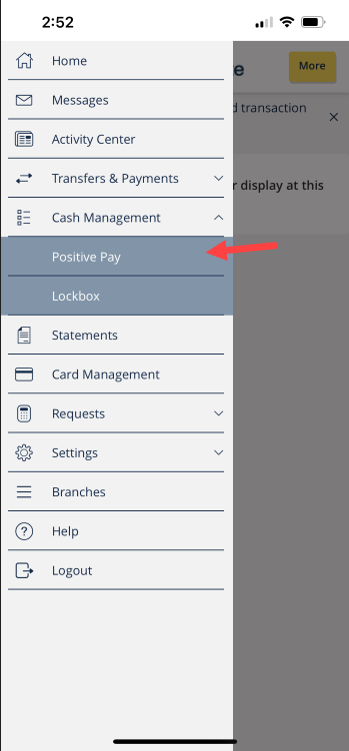 Step 2: Exception items requiring a decision will be listed on the main screen. Select specific accounts or review decisions for all accounts. A summary of pending decisions will be listed at the bottom of the screen. Select an item to review.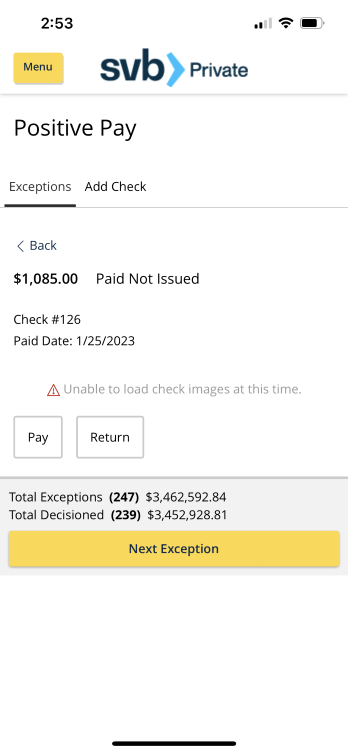 Step 3: Choose to Pay or Return the item. If there are multiple items, tap Next Exception at the bottom of the screen. When all decisions have been made, click Submit.