Domestic wire transfers are available within your Digital Banking profile. Please note that all domestic wires are subject to a 1:30PM PT/4:30PM ET cutoff time. Authorization for the wire must be obtained by the cutoff time on or before the selected Process Date.

To send a wire, follow these steps:

Step 1: Go to the Move Money menu and select "Make A Payment" under Domestic Wires.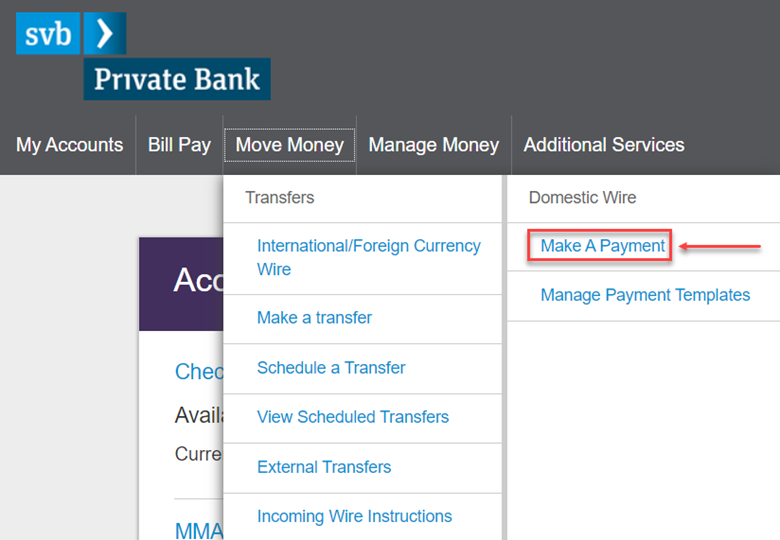 Step 2: Select "Make payments" under "What do you want to do?"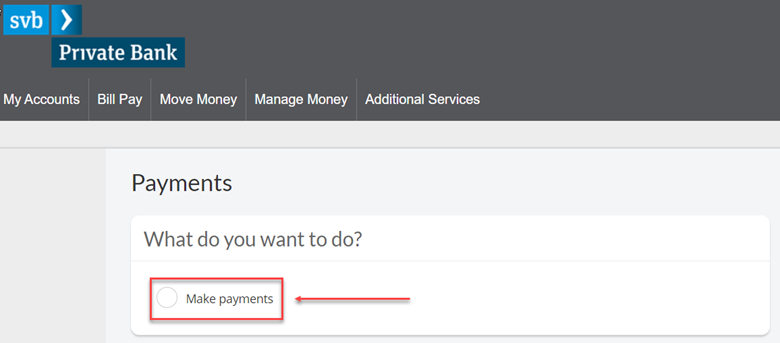 Step 3: Select "Make a one-time payment" under "How do you want to pay?" options.



Note: If you have created a template before, you can use that option as well.
Step 4: Choose the Deposit Account from which you would like to send the wire.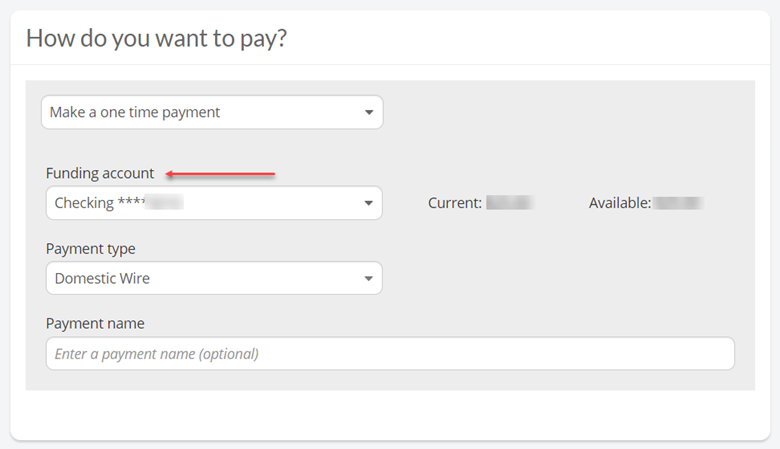 Step 5: Enter all information related to the recipient in Beneficiary Details section.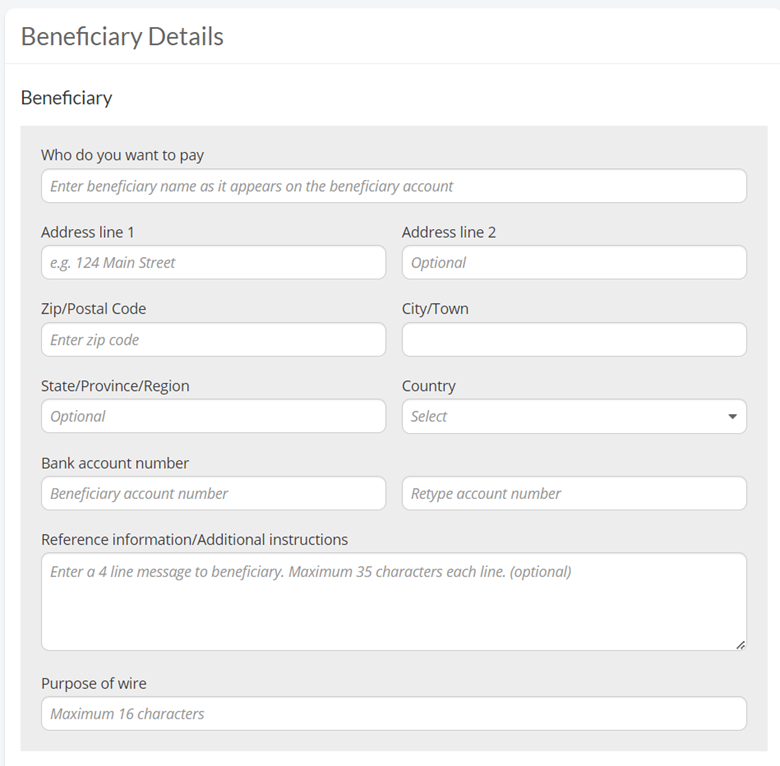 Step 6: Enter the wire routing number in the Beneficiary Bank (receiving financial institution
(FI)) section.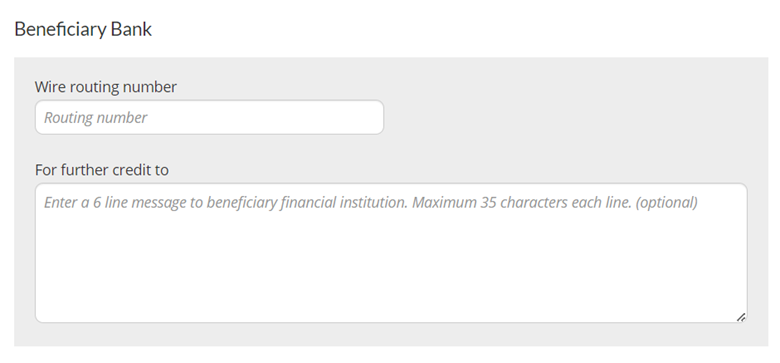 Note: If the beneficiary has provided instructions that indicate an Intermediary Bank is to be used, complete the Intermediary Bank information. Otherwise, skip this section.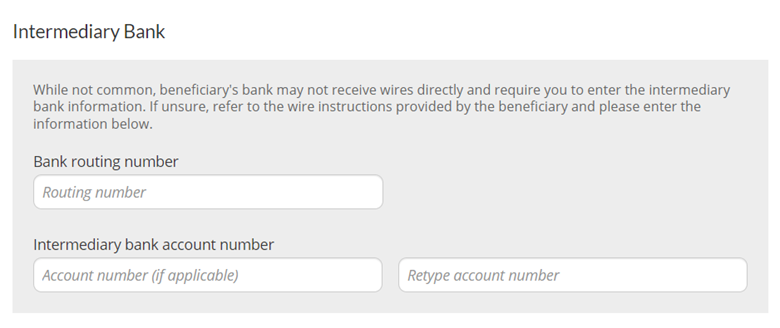 Step 7: Enter the amount of the wire. If you want to make it a future dated wire payment, then please select the future Send On date from calendar.





Step 8: Review wire payment details. If you would like to make changes to the payment
details, then click "Go back" to edit any details. Otherwise, click "Pay" to send the
wire payment.