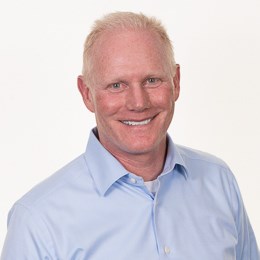 Scott Bergquist
Head of Sales Training
Office
Professional Summary
As Senior Market Manager for Silicon Valley Bank, Scott oversees all business development and client relationship activities in the broader Midwest. From commercial banking offices in Denver and Chicago, his teams manage in excess of 500 discrete relationships with over $250mm in committed capital invested.

Bergquist joined Silicon Valley Bank in 2000 as a senior vice president and senior relationship manager based in the Seattle office, where he managed a local portfolio of technology clients. In his tenure at Silicon Valley Bank, Bergquist has specialized in unique financing solutions for high-growth technology and life science companies. During his 23-year commercial banking career, he has been active in the local technology community and held positions at Seafirst Bank in Seattle and Bank of America.

Bergquist earned a bachelor's degree in economics from the University of Colorado and a master's degree in finance from the Leeds School of Business at the University of Colorado. Currently residing in Boulder, he enjoys the outdoors year-round with his wife and three children, and is honored to serve as Board President of Emergency Family Assistance Association.
Contact Information