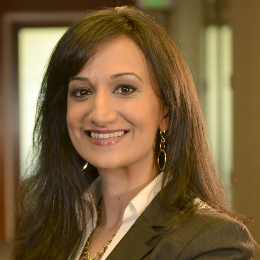 Namita Anand
Fund Finance and Banking
Vice President, Silicon Valley Bank
Office
Professional Summary
SVB UK's Private Equity Services team provides debt and banking solutions to the venture capital and private equity community in the United Kingdom and Europe. I am a Relationship Manager, banker to very interesting funds as well as the leading accelerators in the UK/Europe.

Prior to my role on the Private Equity Services team, I was part of SVB's Accelerator team in Palo Alto working with early stage venture backed software and hardware companies between $0 and $15MM in annual revenue. I managed a portfolio of SaaS businesses as well as consumer internet/digitial media companies. Previous to the Accelerator team, I worked with software companies in the Growth stage with revenues randing between $0 and $50 Million.

I have also had experience at SVB's Private Client Services Group working with CEO's and Venture Capitalists on the individual front and prior to that, worked with UBOC's Private Bank working with high net worth individuals.

I hold a Bachelor of Science in Managerial Economics at University of California, Davis.
Contact Information