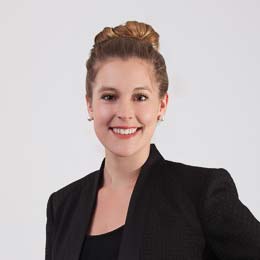 Melina Bergkamp
Vice President
Silicon Valley Bank
Office
Professional Summary
Melina Bergkamp is a vice president within SVB's corporate relationship management group. Based in the Bay Area, she is responsible for fostering and deepening the bank's relationships with corporate venture arms, corporate development teams and innovation groups. In this role, she connects emerging technology and life science startups with top-tier players at some of the world's largest companies and venture capital funds.

Melina strongly believes that collaboration between startups and corporations is the most effective and efficient route to true industry transformation. She sees these delicate partnerships as a form of "coopetition" — cooperation between competing companies that leverages the strengths of both. She thrives on helping to connect the dots between emerging companies (the agile ideators and innovators) and established corporations (the experts and leaders at scale) to bring synergistic value all around.

Prior to joining SVB, Melina worked in strategy consulting for The Beacon Group, where she advised Fortune 500 corporations across the information technology, healthcare, industrial, and aerospace and defense sectors. During this time, her client engagements ranged from deep voice-of-customer and beyond-due-diligence exercises, to comprehensive market-sizing assessments and competitive landscape analysis. Melina holds a first class honours BSc degree in anthropology from University College London.

Melina was born in Colombia and raised between the United States and Europe. Fluent in English and Spanish and conversant in Dutch and French, she loves to travel and has lived on three continents, which includes stints in four countries, three states and eight cities – but now calls San Francisco home A self-proclaimed music junkie and former competitive skier, she enjoys spending time skiing, hiking, and exploring the Bay Area outdoors in her free time.